Shailene Woodley May Run For Congress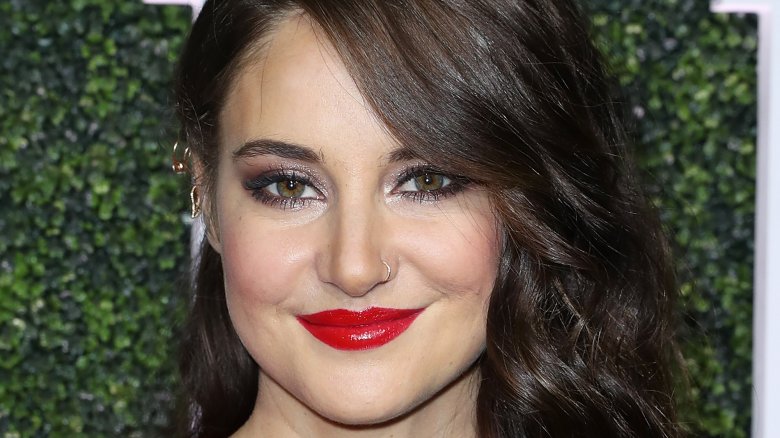 Getty Images
Shailene Woodley may have her eye on a brand new role — candidate for public office. 
During her interview with The New York Times on Monday, Aug. 21, 2017, the Big Little Lies star got political. "There was a point last year when I was working for Bernie Sanders where I thought, 'Huh, maybe I'll run for Congress in a couple years,'" the 25-year-old revealed. "And you know what? I'm not going to rule it out. Who knows? Life is big, and I'm young."
As E! News pointed out, Woodley may not be gearing up to run for office during the November 2018 midterm elections, but taking a turn in the political arena further down the line does not seem to be out of her reach. Throughout the 2016 presidential election, The Fault In Our Stars actress used her position in Hollywood as a platform to help foster change. 
Through her appearances at various rallies and protests, Woodley has become a vocal environmental activist, often using social media to document her efforts and encourage young people to become politically active. 
In particular, Woodley has worked to raise awareness about climate change and actively protested the construction of the Dakota Access Pipeline. As Nicki Swift previously reported, the Divergent star was famously arrested for the latter. On October 10, 2016, she was charged with criminal trespassing, along with 26 others, after attending a peaceful protest in Standing Rock, N.D. She was released later that same day.
Woodley is, of course, not the only entertainer currently toying with the idea of entering politics. Earlier this year, both Dwayne "The Rock" Johnson and Kid Rock expressed an interest — although their seriousness in taking on such an endeavor is, at this point, still anyone's guess.