Instagram Slaps Kanye West With Major Consequence Amid His Most Recent Social Media Outburst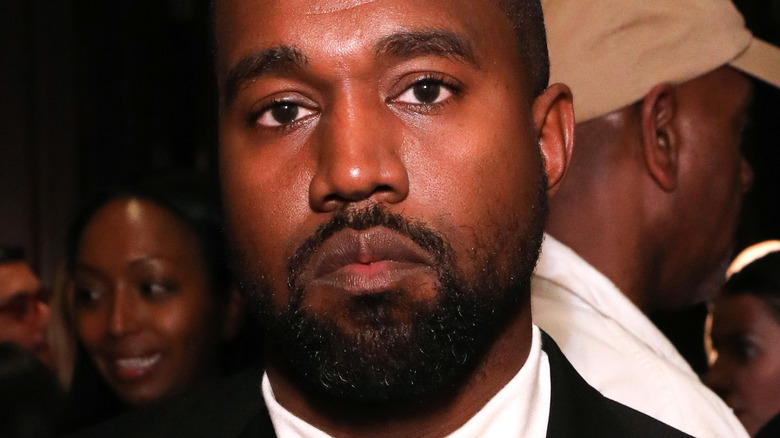 Robin Marchant/Getty Images
Kanye "Ye" West is no stranger to controversy, and it seems like he may now be paying the price for some of his insensitive comments.
We all know that West's mode of destruction for his infamous rants is his Instagram account. One examples of West's online tirades is when his ex-wife Kim Kardashian confirmed that she had entered a relationship with comedian Pete Davidson back in November 2021. Afterwards, West did what any ex does and talked smack about his ex's new beau — but many of the rapper's posts were considered straight-up online harassment. In March, Instagram actually suspended West from the platform for attacking host Trevor Noah for criticizing West's handling of the Davidson situation, per Reuters.
Lately, West has also been making efforts to spout inflammatory rhetoric, like his recent "White Lives Matter" fashion show. And it looks like the "Donda" rapper is getting in trouble once again for his words online.
Kanye West is restricted from his Instagram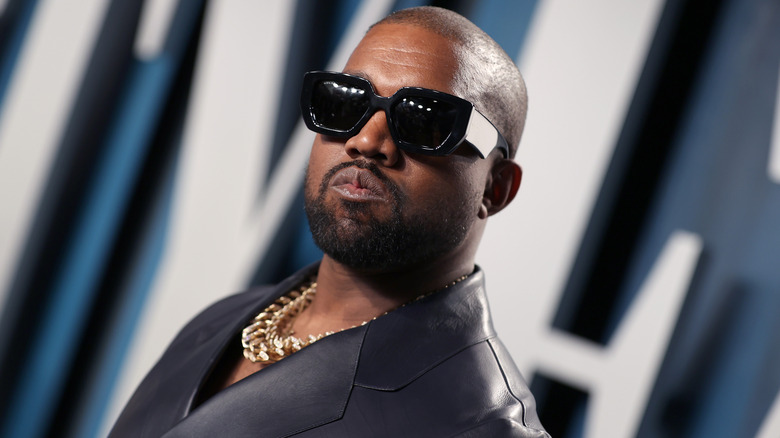 Rich Fury/VF20/Getty Images
Kanye "Ye" West is in serious hot water with Instagram. According to The Hollywood Reporter, a representative from Meta — which owns Instagram — confirmed that West's account was restricted because of "repeated offenses." This restriction "temporarily [prevents] the user from sharing posts, writing comments or sending direct messages." While Meta didn't clarify the reason behind West's restriction, the rapper recently posted a now-deleted text thread with Sean "Diddy" Combs, which saw the rapper-entrepreneurs use language deemed anti-semitic.
But it doesn't seem that West is going to be deterred by this temporary punishment. In a October 7 interview with Tucker Carlson (via Page Six), West defended his behavior on social media. "When I have techniques that are revolutionary, if I raise my voice on Instagram, it's a colonic and people can say 'Oh this what you're doing is toxic,'" he justified. "I gotta do everything to get it out of my body and there will be times that I see a level of oppression and I'll be like 'I'm not going to let you guys kill me.'"
This restriction from Instagram seems to be temporary, but would Instagram take the steps to ban West if he continues his online misconduct? Only time will tell.