How Did Taylor Swift And Joe Alwyn Meet?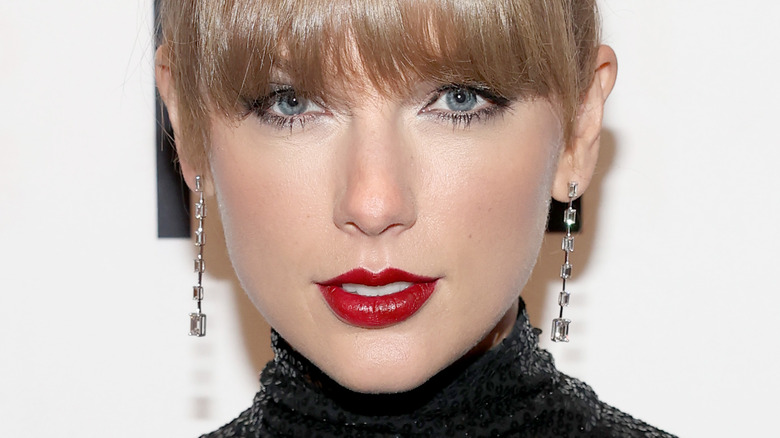 Terry Wyatt/Getty Images
Taylor Swift has made it a point to keep her relationship with Joe Alwyn relatively private. The "You Belong With Me" singer opened up about the couple's decision to keep their romance under wraps during a 2020 interview with Rolling Stone. "I think that in knowing him and being in the relationship I am in now, I have definitely made decisions that have made my life feel more like a real life and less like just a storyline to be commented on in tabloids," she said. "The idea of privacy feels so strange to try to explain, but it's really just trying to find bits of normalcy."
Swift has been dating the English actor for six years, after being spotted together in 2017. Since then, photographers have captured the united pair at various events. However, both Swift and Alwyn continued to stay mum about many of the details surrounding their relationship. Nonetheless, some may still be wondering about how the Grammy award-winning superstar and the "Boy Erased" actor first met.
Taylor Swift and Joe Alwyn reportedly met at the Met Gala
Neilson Barnard/Getty Images
No one knows for sure when Taylor Swift and Joe Alwyn first met, but some believe that the stars first met at the 2016 Met Gala. According to Elle, fans have suggested that the lyrics to Swift's song "Dress" hint at the duo's introduction. "Flashback to when you met me, your buzzed cut and my hair bleached," Swift sings. And, although Swift has never explicitly confirmed the internet rumor, the bleach blonde hairdo she wore for the annual fashion event was enough to convince speculators. However, it would take another year before rumors began to circulate about the couple, as Swift was linked to actor Tom Hiddleston following her split from Calvin Harris.
Swift and Alwyn have now been together for quite some time, and like his pop star girlfriend, Alwyn also values privacy in the couple's relationship. "It's not really [because I] want to be guarded and private, it's more a response to something else," he told Elle. "We live in a culture that is so increasingly intrusive... The more you give — and frankly, even if you don't give it — something will be taken."
Taylor Swift has to dodge weird rumors regularly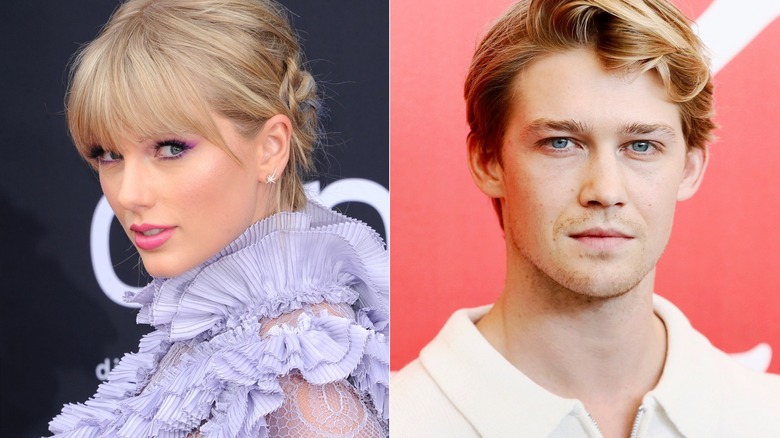 Tinseltown & Andrea Raffin/Shutterstock
Despite her attempts to keep her relationship with Joe Alwyn under wraps, Taylor Swift admits the couple still deals with a barrage of messy rumors. When discussing the track "Lavender Haze," from her upcoming album "Midnights," Swift revealed that she was inspired by the meaning of the phrase, which she first heard on an episode of "Mad Men." "If you in the 'lavender haze,' then that meant you were in that all-encompassing love glow. And I thought that was really beautiful," she said in a clip shared on Instagram. "Like my relationship for six years we've had to dodge weird rumors, tabloid stuff, and we just ignore it."
Alwyn has also opened up about how he feels having to respond to weird rumors about his relationship, but he had a much more coy response. "If I had a pound for every time I think I've been told I've been engaged, then I'd have a lot of pound coins," he told The Wall Street Journal. "I mean, the truth is, if the answer was yes, I wouldn't say, and if the answer was no, I wouldn't say."