Taylor Swift May Have Just Shut Down The Whispers About Her Personal Life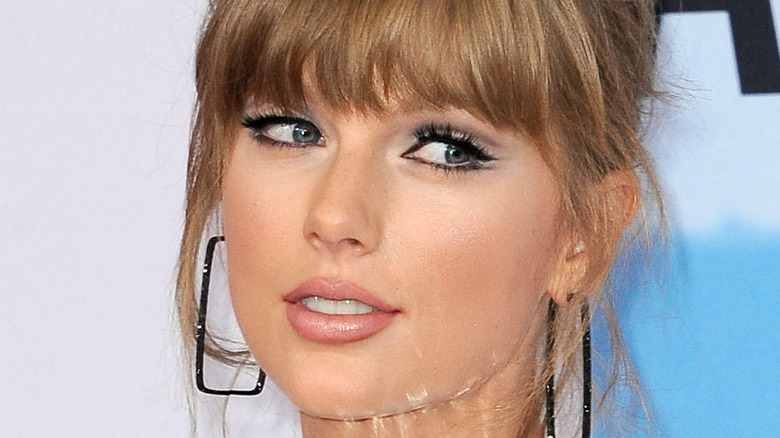 Tinseltown/Shutterstock
Despite their insistence otherwise, people seemingly have their hearts set on the rumor that Taylor Swift and Joe Alwyn are engaged. First reported by Life & Style and InTouch sources in February, the word on the street has been that the couple was keeping the engagement under-wraps. As an insider told The Sun in June, the pair only told "their inner-inner circle" and swore everyone "to secrecy." With Alwyn supposedly bestowing upon Swift "a beautiful ring," the source claimed that "there most definitely won't be any Vogue, Rolling Stone or Hello! magazines" shall the two walk down the aisle.
The persistent rumor train about #Engagement2022 kept running despite Alwyn's April refutations. "If I had a pound for every time I think I've been told I've been engaged, then I'd have a lot of pound coins," he quipped to Wall Street Journal Magazine. (It's worth noting, however, that the "Conversations with Friends" star said in the same interview, "The truth is, if the answer was yes, I wouldn't say, and if the answer was no, I wouldn't say.")
Alwyn's latter quote rings truest. Swift herself made it clear years ago that the couple would play things pretty close to the vest. "We decided together we wanted our relationship to be private," she mused in her "Miss Americana" documentary, per Newsweek. That hasn't stopped some from "ring watch" duty, however. In July, the singer might have dashed the hopes of fans scrutinizing her ring finger.
Taylor Swift might be playing coy about an engagement ring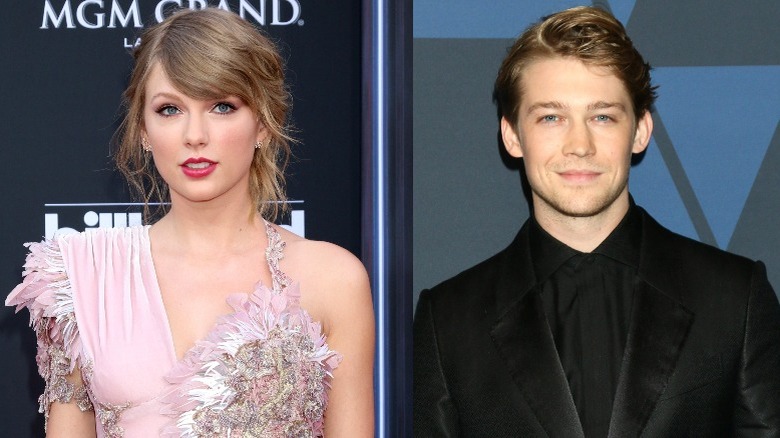 Kathy Hutchins & Kathy Hutchins/Shutterstock
In a rare candid outing with boyfriend Joe Alwyn, Taylor Swift was spotted in London on July 14 — sans bling on her left ring finger. Despite a June report by The Sun claiming that they had been engaged "for a few months," an engagement ring was not an accessory Swift rocked during the photographed coffee run with Alwyn, per the Daily Mail. Both the "All Too Well" singer and "The Favourite" actor looked über-comfy in casual summer chic, pairing denim basics with incognito baseball caps and dark sunglasses. As they briefly sat at a café before taking their iced coffees to go, the couple held hands and looked the picture of romance — betrothed or not.
Could Swift simply be leaving the ring at home? As a source previously claimed to The Sun, Swift has an engagement ring, "but she only wears it when she's at home — ie behind closed doors." The insider added at the time that Swift was keeping deets so tight-lipped that she "hasn't even told some of her team about the engagement."
Given that Alwyn and Swift are going six years strong now, she is certainly doing something right!