Inside Kelly Clarkson And Paula Abdul's Friendship Today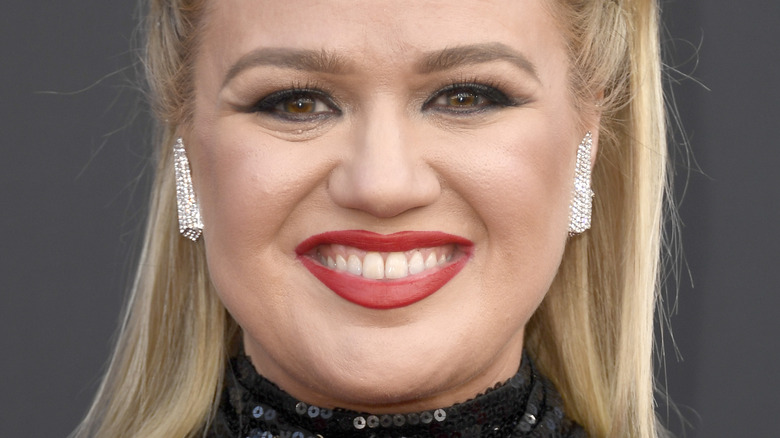 Frazer Harrison/Getty Images
Kelly Clarkson went from small town girl to pop superstar after winning "American Idol" in 2002. Her debut studio album — which included hits like "Miss Independent" and "The Trouble With Love Is" — went on to reach No. 1 on the Billboard 200. And, while Clarkson is now a Grammy award-winning singer, she has continued to express gratitude for her time on "Idol."
"20 years ago today I won American Idol and it forever changed the course of my life," she wrote on Instagram. "That moment was the door that opened up so much access and opportunity, and creative partnerships that I will be grateful for all of my days. The family and friendships I have created over these 20 years in music and tv are priceless to me."
During her stint on the singing competition, the Texas native was guided by the help of the show's original judges: Simon Cowell, Randy Jackson, and Paula Abdul. Clarkson's time on the reality series has ended, but she still maintains the friendships she built, specifically the one with Abdul.
Paula Abdul is Kelly Clarkson's 'second proudest mama'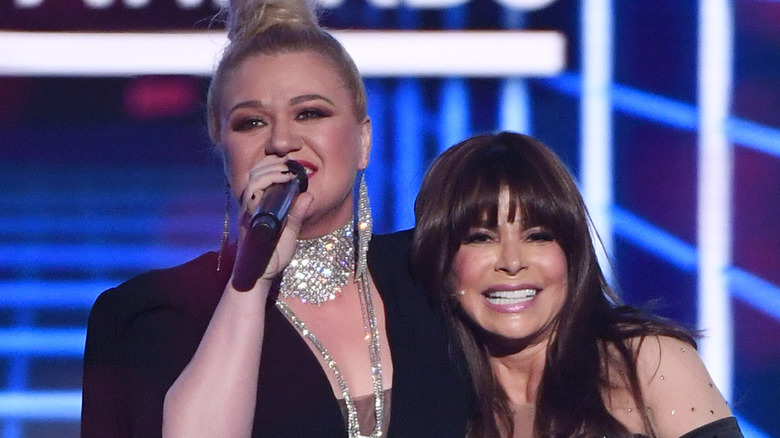 Ethan Miller/Getty Images
After being an original member of the "American Idol" judges panel, Paula Abdul announced her departure from the show in 2009. While reports initially suggested Abdul's exit was due to failed contract negotiations, she has since provided a different explanation. The "Opposites Attract" singer opened up about her decision to leave the show during an interview with Entertainment Weekly and explained that she left the singing competition after eight seasons because "it didn't feel like the same show." However, Abdul has managed to stay in touch with original "Idol" winner Kelly Clarkson, whom she supports wholeheartedly.
"I say this and this is the truth. I am a big supporter of all the Idols," Abdul told Closer Weekly in 2019. "I've gone to all of their first concerts, first record release parties, first time they're on Broadway. I wrote on Kelly's wall, 'I know for a fact I'm your second proudest mama." Abdul continued gushing over Clarkson, calling the talk show host "authentic."
Kelly Clarkson reunited with the American Idol judges years later
In 2019, Kelly Clarkson invited former "American Idol" judges Paula Abdul, Simon Cowell, and Randy Jackson to her daytime talk show for an anniversary reunion. During their appearance on "The Kelly Clarkson Show," the group reminisced about their time together and even credited Clarkson for the continued success of "Idol."
"I actually genuinely do not believe we would be sitting here today if you hadn't entered the show that year," Cowell told Clarkson. "We found some great people that whole year but when you delivered that moment on that first live show, when you sang that winning song at the end..." Adbul then chimed in, "It was a game-changer."
That wasn't the first time Clarkson reunited with her old pal Abdul. The "Straight Up" singer joined Clarkson for a funny bit at the 2018 Billboard Music Awards, where she pretended not to know the "Idol" winner. Clarkson, who was hosting the annual ceremony, joined Abdul onstage after her performance that evening and the pair jokingly reminded the audience that they were actually friends.