Paula Abdul's Biggest Controversies On American Idol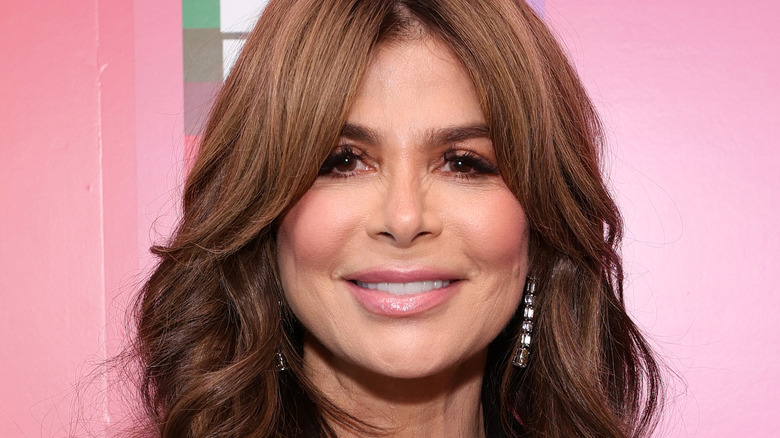 Rich Fury/Getty Images
There are TV shows that some of us have grown up with, and one is none other than "American Idol." The singing competition has been on air for nearly 20 years with the first episode airing on Fox in 2002. Although the show has since cycled through many hosts, no one can forget the OG hosts Ryan Seacrest and Brian Dunkleman, and judges Simon Cowell, Paula Abdul, and Randy Jackson. It was up to these three judges to seek out a number of aspiring, talented artists to determine who would be the next music sensation.
"American Idol" has changed since the end of its run on Fox in April 2016. The show returned after a two-year hiatus and has aired on ABC since 2018 (via The Hollywood Reporter). Despite undergoing several changes, there's one thing that "Idol" viewers can always count on: a lot of drama and scandal on and off-screen. From voting scandals to a diva feud between former judges Nicki Minaj and Mariah Carey, "American Idol" surely knows how to keep our eyes peeled on more than just the music.
The contestants aren't the only ones who have been part of a huge controversy or scandal— the judges have also had their fair share of mishaps. However, we're going to focus on Paula Abdul's biggest controversies while on "American Idol." Read on!
Fans slammed Paula Abdul for early judging an "American Idol" contestant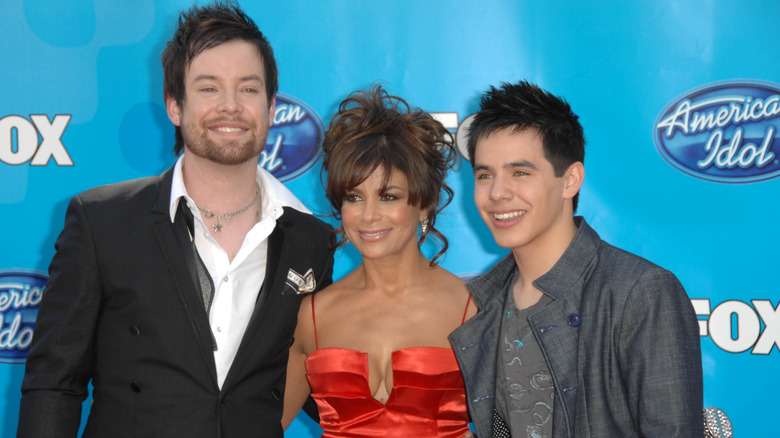 Shutterstock
"American Idol" has faced criticism over the years due to its structure, as well as their voting procedures. Paula Abdul became the subject of controversy after viewers questioned the ethics behind her judgment. Informally known as "PaulaGate," Abdul angered fans by judging a song that contestant Jason Castro hadn't yet sung. As reported by MTV, Abdul shared her commentary on Castro's first song and had a few comments on his second performance...which had not happened yet.
The singer-songwriter tried to cover up the gaffe by shifting her focus onto David Cook. "This is hard! You know what? I'm looking at your notes, David! You're fantastic!" In an attempt to change the subject, it became clear to viewers that she was previously reading comments written prior to the broadcast. By the looks of Ryan Seacrest, Simon Cowell, and Randy Jackson's faces, it was a pretty awkward situation.
Abdul addressed the matter on an episode of Seacrest's morning show (via Entertainment Weekly). She explained that she had her notes about David Cook written on the same paper as her commentary for Jason Castro. "It was crazy for us," said Abdul. "In seven years, we've never had to do that." Seacrest and Abdul also insisted that none of the "Idol" judges have any of their comments pre-written before the broadcast. She also didn't express any remorse or concern about how "PaulaGate" could've possibly affected Castro's future in the competition. Yikes.
Paula Abdul was accused of having an affair with an "American Idol" contestant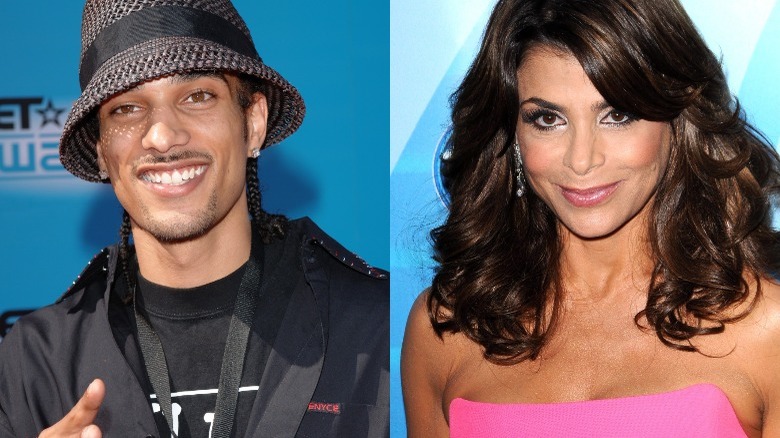 Shutterstock
On season 2 of "American Idol," Paula Abdul was accused of having an illicit affair with one of the contestants. Former contestant Corey Clark was a top six finalist in the season, but his pending criminal charges he failed to disclose to producers which resulted in his removal from the show, according to The Smoking Gun. Two years later, Clark claimed he had an affair with Abdul. He also accused the "Idol" judge of helping him advance in the competition by styling him and choosing his songs. Clark claimed the real reason he was kicked off the show was because he was getting fellow contestants to insist on lawyers before signing contracts, as advised by Abdul, per MTV.
An investigation revealed that there was not enough evidence to substantiate Clark's allegations. Abdul shared a statement following the results of the "Idol" probe (via USA Today): "I'm grateful this ordeal is over, and I'm so looking forward to getting back to the job I love ... Once again, I thank my fans from throughout the world for their undying love and support."
In 2013, Clark filed a lawsuit against Fox, E! Entertainment, and two law firms for allegedly defamatory comments made about his exit from the "American Idol," as well as the alleged affair with Abdul. Clark claimed that E! Entertainment's "E! True Hollywood Story" episode that focused on his alleged affair damaged his reputation, character and integrity in the entertainment community. It's unclear what the verdict of the case was, but he clearly didn't get the music career he wanted.