Whatever Happened To American Idol Winner David Cook?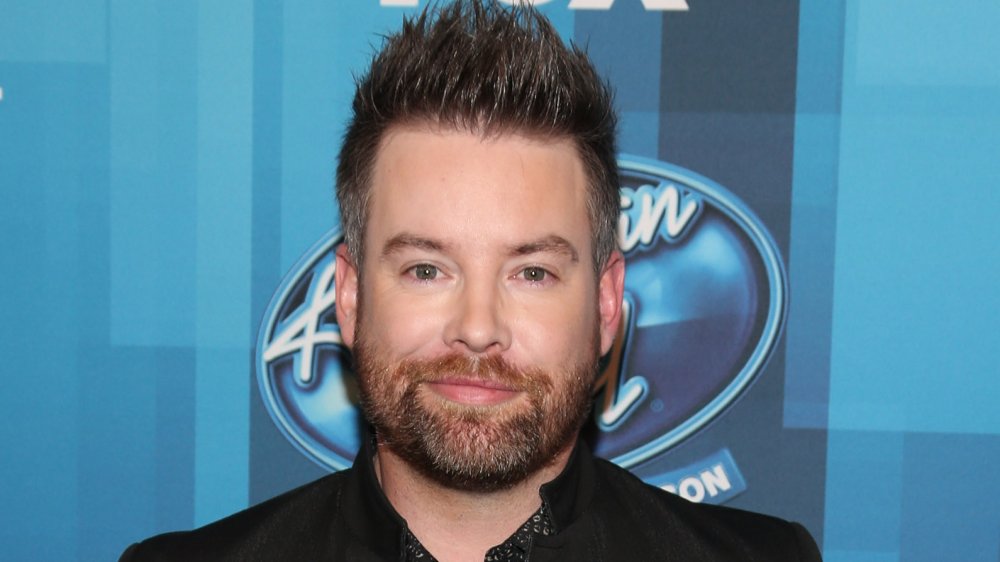 Todd Williamson/Getty Images
We may receive a commission on purchases made from links.
David Cook took the American Idol crown in 2008 with quiet confidence. He first caught the judges' eye singing Bon Jovi's "Livin' On a Prayer" at his audition. From there, he won over audiences with his hard rock style, dashing good looks (complete with his signature spiked hair) and inspired twist on pop songs like Mariah Carey's "Always Be My Baby." Six months after his big win, Cook released his self-titled, major label debut album. The album, which included the singles "Light On," and "Time of My Life," went platinum in the U.S., selling over one million copies, per Forbes.
From there, Cook signed an endorsement deal with Skechers, was featured on the 2009 cover of The World Almanac and Book of Facts and completed a massive 153-show tour. It seemed the rocker's industry success was all but certain, but if the track record of past Idol winners was any indication, his fate was still undecided. 
Yes, some Idol winners make it huge, like Kelly Clarkson and Carrie Underwood, while others (*ahem* Taylor Hicks) don't. Then, there's the all-too-familiar middle ground — winners who seem to be on track for lasting success, but can't make it stick on the charts like Jordan Sparks or Kris Allen.
A few years later after he nabbed the Idol crown, it seemed Cook had unfortunately lost his momentum – less American Idol and more American idle. So what really happened to American Idol winner David Cook?
David Cook's had an eventful personal and professional life post-show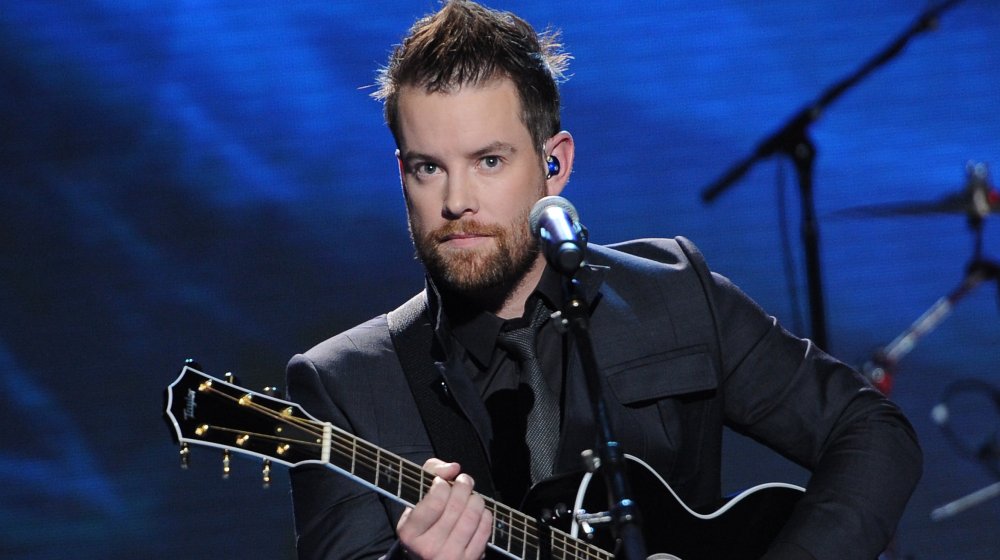 American Idol 2012/Getty Images
Following his very successful stint on American Idol, David Cook continued to release music, including the 2011 album This Loud Morning, 2015's Digital Vein, a slew of singles and an EP in 2018. According to a July 2020 Digital Journal piece, the singer is gearing up for another release, so it's good to see he's still active.
As for Cook's love life, he's been happily married to longtime girlfriend Racheal Stump since 2015, per US Weekly. However, that wasn't before dating fellow Idol alum Kimberly Caldwell. According to People.com, Cook "ask[ed] Caldwell on a date on the red carpet before the seventh season finale," but the two split amicably soon after in 2009.
And perhaps most surprisingly, the star took a stilettoed stab at Broadway, appearing in Kinky Boots in 2018. According to Playbill, the singer played the role of Charlie Price for a good bit of the show's 2018 run. Cook told Pop Culture in June 2020 that he would love to return to the Broadway stage. "I would welcome that opportunity again," he said. "Absolutely."
So while the star may not be as big as Idol's biggest, he's still actively putting out music and doing the Idol crown proud. And who knows, he could return to the spotlight yet.