Is Selling Sunset Scripted?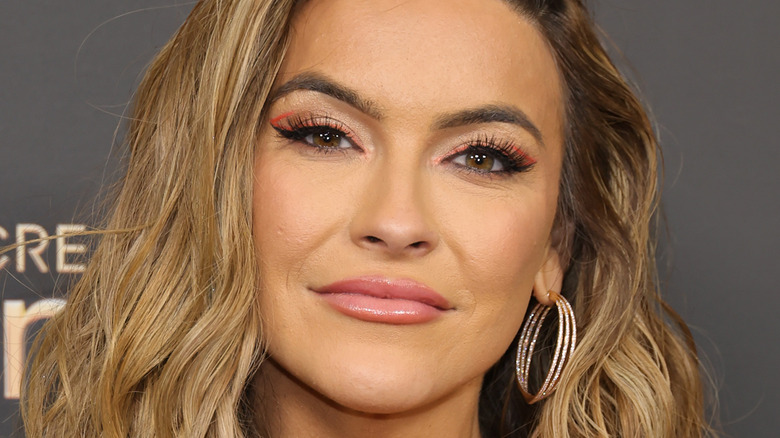 Amy Sussman/Getty Images
"Selling Sunset" has consistently been one of the most popular shows on Netflix. According to demand analytics company Parrot Analytics, the demand for the hit reality series is over twice the demand for the average TV series in the United States. To put that in perspective,  only "8.6% of all shows in this market have this level of demand."
It's not difficult to see why the series has achieved this kind of viewership. Admittedly, it's fascinating to see conventionally attractive people try and sell homes to the affluent community of Los Angeles. It's even more exciting to witness the drama unfold among the cast. Chrishell Stause, Christine Quinn, Maya Vander, and the rest of the employees of The Oppenheim Group have become celebrities in their own right.
But considering how "Selling Sunset" is, first and foremost, a reality program, fans can't help but wonder if any of what they see on the show is actually real. Are the transactions actually legitimate or just staged? Are the cast members even licensed realtors in the first place?
Nothing on Selling Sunset is staged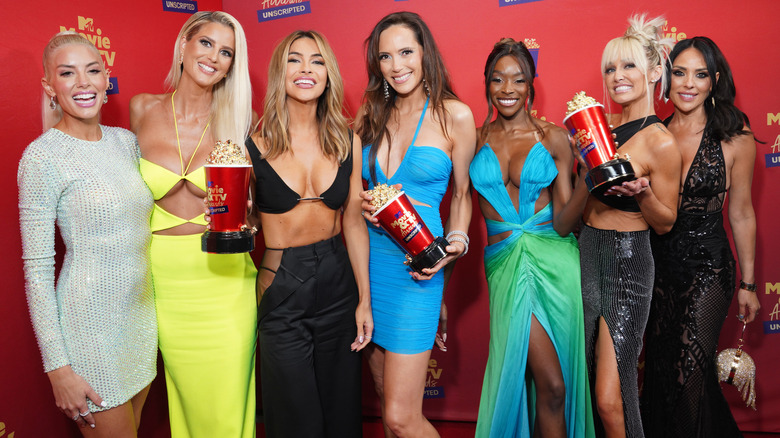 Presley Ann/Getty Images
When Christine Quinn left "Selling Sunset" to pursue other opportunities, she tweeted something that may point to how the events that take place on the show could be fake. "30 minutes till the launch of #SellingSunset enjoy the new season and all of its 5,000 fake storylines!" she dished.
But former co-star Maya Vander later countered her statement. "We film for five or six months and things really happen as we go," she shared with Metro. "We don't get a script; they don't tell us what to say and how to say it."
In a separate interview with Metro, Oppenheim Group boss Jason Oppenheim himself said that the producers of the show never urge them to be untruthful for the sake of ratings. "There's nothing that's scripted, we're never told to say anything," he explained, adding that there may be some things that need to be scheduled, but that's the extent of it. "At most, I would say that in some situations, if some things need to be addressed or we're meeting a client or something, we'll be asked to wait to make sure if we get everything on camera, but that's certainly not scripted."
The Selling Sunset cast are actual realtors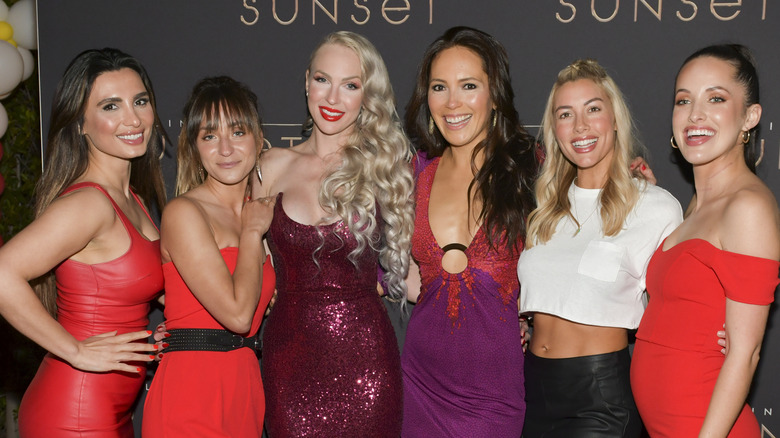 Rodin Eckenroth/Getty Images
While they certainly look like models, the cast of "Selling Sunset" are realtors in real life. Some of them, like Chrishell Stause, have links to the entertainment industry, but when they're on the show, they're on it as actual realtors. When rumors started circulating that they're frauds, Jason Oppenheim issued a statement to People to debunk all the claims.
"Any insinuation that the agents on our show are not experienced, successful, or licensed, evidences a complete disregard for the facts," he said in 2020. "Even a superficial investigation would identify previous team photos, hundreds of millions in transacted sales, and more than 50 years of combined licensed real estate experience from these agents."
Time also noted that the main cast members of the series are registered realtors. They're apparently on California's Department of Real Estate, which publicly lists all the registered realtors in the state. In 2020, Stause also clapped back at doubters who continue to insist that she's not a legitimate realtor. "People keep trying to hate on the show, which means it's a huge success! Lol!. This post is still on my IG proving I have been licensed and working before being approached about #SellingSunset," she wrote in her Instagram Story (via Cosmopolitan), referring to an old post she had about her real estate business.