Kylie Jenner Not In Labor Despite Rumors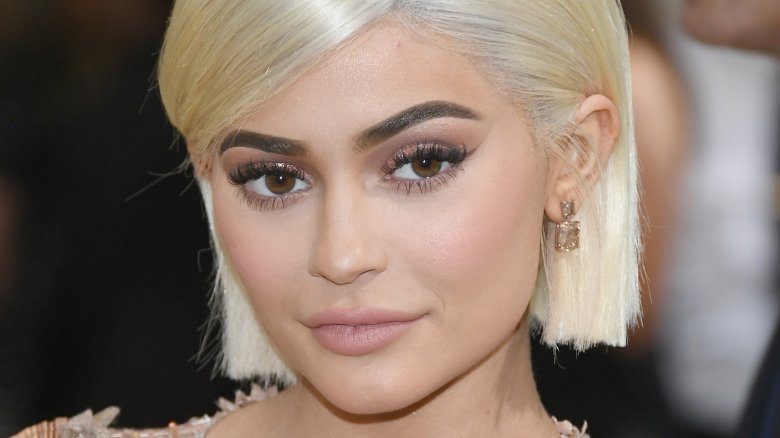 Getty Images
The Keeping Up With the Kardashians star is not in labor.
On Friday afternoon, Jan. 12, 2018, rumors began to swirl online that Kylie Jenner had been admitted to Cedars-Sinai Hospital in Los Angeles to give birth to her first child with rapper boyfriend Travis Scott. However, according to Entertainment Tonight, the reality TV star's fans should hold off on the celebrations for now.
"Kylie is not in labor," an insider told the website. 
Meanwhile, multiple sources close to the expecting couple confirmed the same news to TMZ, adding that Jenner apparently isn't even due in January. As the gossip rag noted, an old Instagram Story of Scott's had fueled the hearsay in the first place. "Make it home to ya one way or another," he had captioned a snapshot from an airplane. While the photo in question was shared in December 2017, that didn't stop social media users from initially freaking out.
"Kylie is reportedly in labor on the same weekend the baby episode is airing. HOW DOES KRIS JENNER DO IT?" one fan hilariously tweeted, while another wrote, "KYLIE JENNER IS IN LABOR SO YES BOSS I DO NEED THE REST OF THE DAY OFF FOR A FAMILY EMERGENCY." We hear you!
As Nicki Swift previously reported, Jenner, 20, is allegedly expecting her first child, reportedly a baby girl, with Scott, 25. However, it should be noted that the two have yet to publicly comment on the baby news — and it sounds like we shouldn't hold our breath for a confirmation.
According to a recent Us Weekly report, Jenner is adamant to keep this part of her life to herself. "She's very happy about the pregnancy but she doesn't want to share this with the world," an insider told the magazine earlier this week. "Her not being out is strictly personal preference. She wants to keep this one aspect of her life private."
While we wait for more baby news from the couple, read up on why we're worried about Kylie Jenner's baby.