Mark Wahlberg And Agency Donate $2 Million To Time's Up Following Pay Discrepancy Criticism
Getty Images
In the wake of swift backlash, the actor has made a massive donation.
On Saturday, Jan. 13, 2018, Mark Wahlberg announced that he is giving his All the Money in the World reshoots salary to Time's Up, a new initiative combating gender inequality in the workplace. The movement also provides legal help to victims of sexual harassment and sexual assault.
"Over the last few days my reshoot fee for All the Money in the World has become an important topic of conversation," Wahlberg, who was the world's highest paid actor in 2017 with an earning of $68 million, said in a statement (via Entertainment Tonight). "I 100 percent support the fight for fair pay and I'm donating the $1.5 million to the Time's Up Legal Defense Fund in Michelle Williams' name."
His talent agency, WME, which also represents Williams, has pledged to donate money to the movement, as well. 
"The current conversation is a reminder that those of us in a position of influence have a responsibility to challenge inequities, including the gender wage gap," the agency said in a statement. "In recognition of the pay discrepancy on the All the Money in the World reshoots, WME is donating an additional $500,000 to the Time's Up Legal Defense Fund in Michelle Williams' name, following our $1 million pledge to the organization earlier this month. It's crucial that this conversation continues within our community and we are committed to being part of the solution."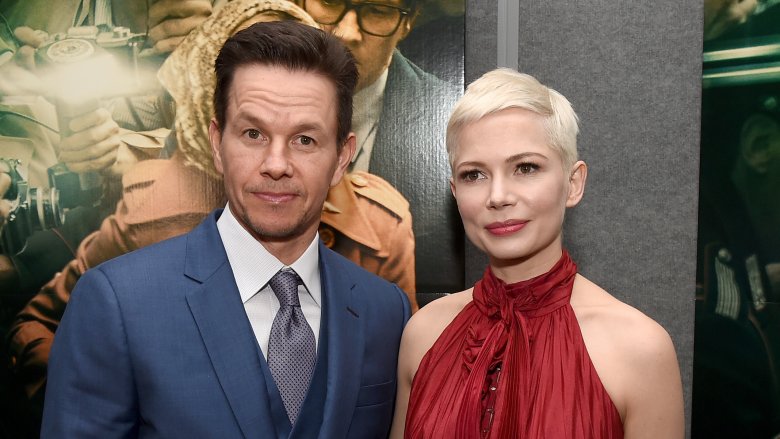 As Nicki Swift previously reported, Williams, 37, and Wahlberg, 46, both had to do reshoots for the Ridley Scott-directed film after co-star Kevin Spacey was fired amid his sexual harassment scandal and replaced with Christopher Plummer. 
However, it was announced last week that they earned a staggeringly different salary, as Williams' contract included reshoots and Wahlberg's did not. Williams made only $80 a day, adding up to a total of $1,000, compared to Wahlberg, who was paid a whopping $1.5 million. The pay gap incited outrage on social media.