The Song That Took Taylor Swift The Least Amount Of Time To Write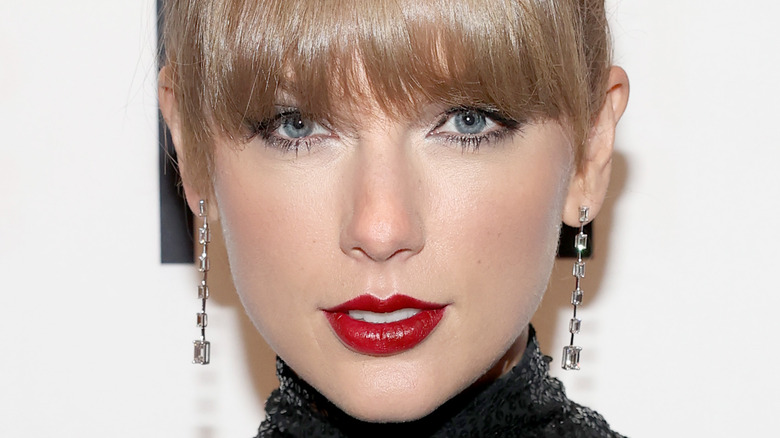 Terry Wyatt/Getty Images
Taylor Swift is known for her songwriting. Love her or hate her, you can't deny that Swift's long list of written music is pretty impressive. Swift is going on her 10th album, with "Midnights" premiering on Oct. 21, 2022. After being in the music industry for over a decade, she only just shared the secret to her multi-Grammy-award-winning songs. While accepting an award at the Nashville Songwriter Awards, Swift shared something that she'd "never talked about ... publicly before" (via Variety). The "dorky" secret is that she keeps "established genres, categories for lyrics" in her mind. They are "Quill Lyrics, Fountain Pen Lyrics, and Glitter Gel Pen Lyrics."
Swift shared that she named them based on what writing tool she would have used to write down those lyrics, figuratively of course. "I don't actually have a quill. Anymore," she said. "I broke it once when I was mad." It kind of makes you wonder what every Taylor Swift song ever released would be in her mind. Luckily, writing tools weren't a problem for Swift when she wrote her fastest-written song.
Taylor Swift took the least amount of time writing a 1989 smash hit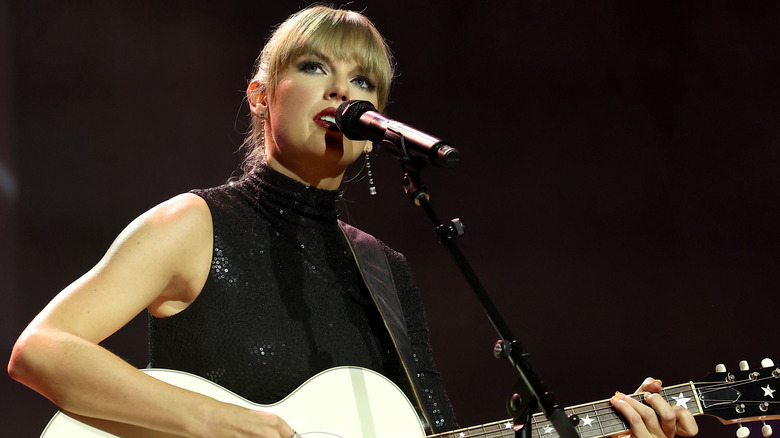 Terry Wyatt/Getty Images
With so many original songs, it's interesting to think about which one took Taylor Swift the longest and which was the quickest. Interestingly, a mega-hit from 2014's "1989" wins the award for the shortest time to write. During Vogue's "73 Questions With Taylor Swift" YouTube video, the singer shared that "Blank Space" took the shortest amount of to write. It's because she had "written a lot of the lines down already in the year preceding the session." She also shared that "All Too Well," from 2012's "Red" took the longest (via Insider). "It's a really emotional song; I kept putting it down for months on end," Swift said.
But even though "Blank Space" took up the least amount of Swift's time, she told NME that the song "was a journey" (via People). "It was one of those things where I would be writing lines years before I ended up constructing the song," Swift said. "I'll be going about my daily life, and I'll think of like, 'Wow, so you only have two real options in relationships, like it's going to be forever or it's going to go down in flames.' I'll jot that down in my notes."
Taylor Swift's notes app helped her write Blank Space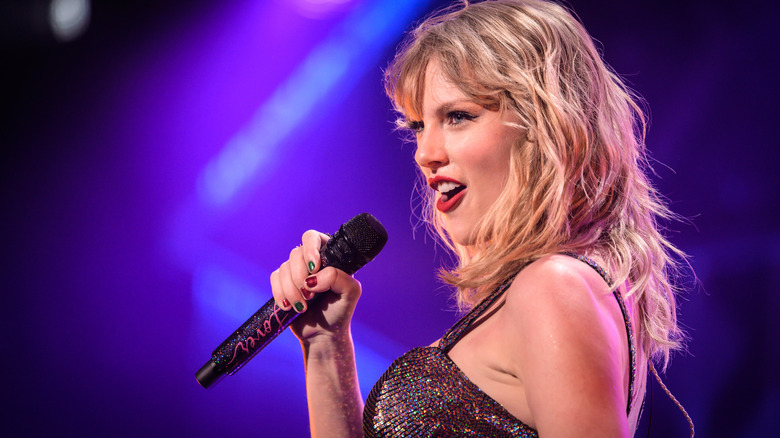 Brian Friedman/Shutterstock
A big reason "Blank Space" was such a hit was because of lyrics like that, which Taylor Swift compiled from things she wrote in her notes app over the years (via Billboard). "I had more fun writing 'Blank Space' than any song I'd written before," Swift said. "I had, over time, compiled lists of lyrics, zingers, and potential Twitter comebacks to criticisms and jokes people had made at my expense. When I finally came up with the chorus and hook for the song, I just went through that list on my phone and one by one slotted them into the song." The singer said it was the "first time" she'd used writing a song as a "humorous coping mechanism for an overly harsh depiction of me in the media."
Swift also told NME that "Darling, I'm a nightmare dressed like a daydream" was one of those pre-written lyrics she just placed within the song (via People). "I just pick them and put them where they fit and construct the bridge out of more lines," the singer shared. "It was really more like a crossword puzzle."