Were Ivanka Trump And Paris Hilton Ever Friends?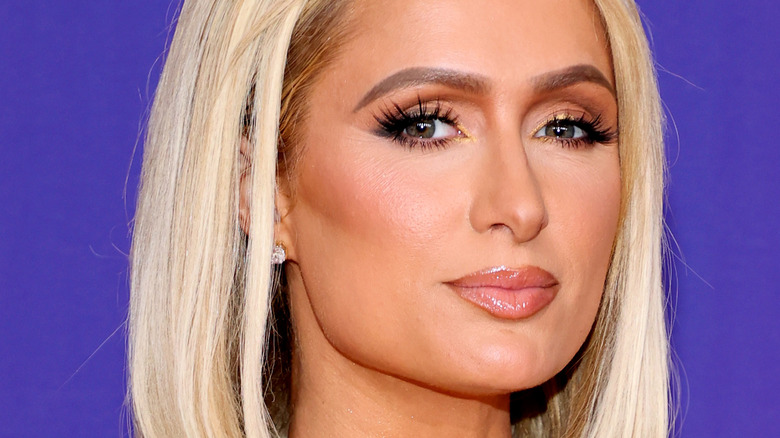 Amy Sussman/Getty Images
Socialite and reality star Paris Hilton told "Fabulous" magazine in 2009 that her dream best friend would be Angelina Jolie (via Oh No They Didn't). "She's strong but gorgeous and uses her fame for good to make a big difference in the world. That's a great quality. I'd have a lot in common with her," she explained of her pick. Alas, the hotel heiress confessed that it was much harder to find best friends in real life. "I've had a lot of people in my past who were friends with me just to get publicity," she revealed. "When I was young, my mom or sister used to have to point out if someone was using me to make a name for themselves – you know, linking arms with me on the red carpet and trying to get in every picture. But now I can see for myself when someone is just hungry for attention." 
As you may recall, the arguably famous for being famous celeb has often been characterized by her high-profile fast friendships with the likes of Nicole Richie, Kim Kardashian, Lindsay Lohan, and even Britney Spears. But there's another powerful name that Hilton has been associated with: fellow hotel heiress turned political adviser Ivanka Trump.
Paris Hilton and Ivanka Trump are childhood friends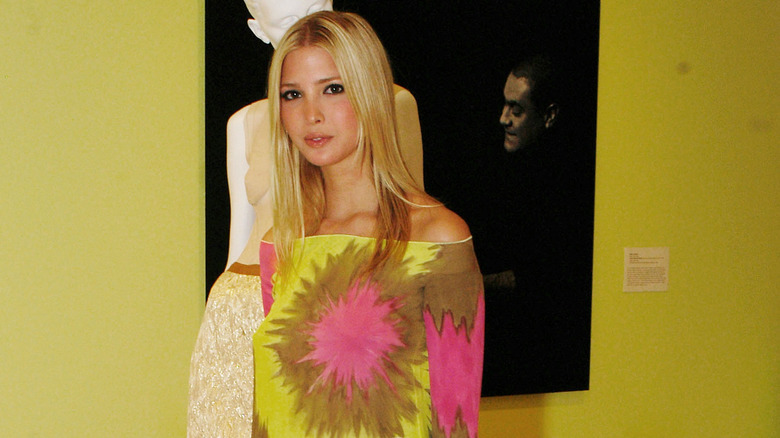 Myrna Suarez/Getty Images
Paris Hilton and Ivanka Trump go way back.
According to gossip columnist and "Gatecrasher" author Ben Widdicombe, the Hilton family and the Trump family are extremely interconnected. "The Hiltons were the Trumps before the Trumps became the Hiltons," he penned within the confines of the book (via Vanity Fair). But don't just take his word for it. During an interview with ES Magazine in 2017, Hilton revealed that the two women had been friends since childhood but unfortunately hadn't seen each other in years. "She is like the New York scene," Hilton gushed about her old gal pal. And while Hilton admitted that the two weren't nearly as close as they used to be, she told Access Hollywood correspondent Scott Evans that she thought her long-lost BFF was handling her life in Washington, D.C. with ease. "I think she's so beautiful and elegant and really handling herself well," Hilton dished. "I've been through a lot of pressure but this is like on another level so I can't imagine."
But does Hilton's allegiance to Ivanka automatically translate to a vote for businessman-turned-politician Donald Trump in the ballot box? The answer just might surprise you...
Paris Hilton voted for her BFF's dad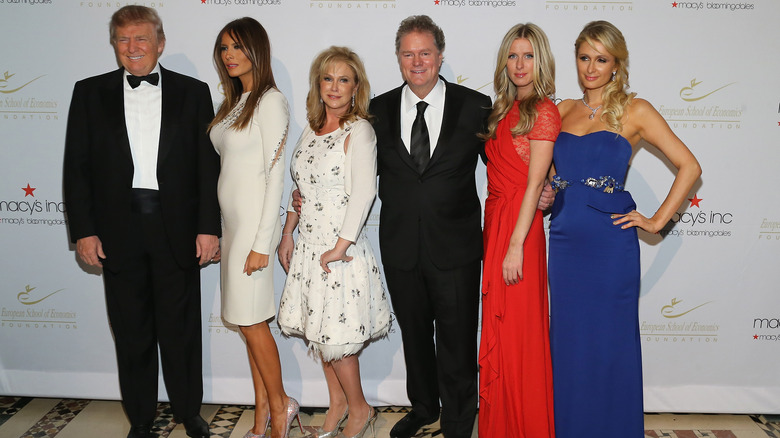 Neilson Barnard/Getty Images
Did she or didn't she?
"I've known him since I was a little girl," Paris Hilton once told ES Magazine in 2017. "But I never said I would vote for him," she quickly added as she tap danced around a question wherein she was asked about reports that she did indeed cast a vote for "The Donald". She added, "I was in Mexico at the time and traveling." But not so fast. Later, Hilton told a very different story. "Yes [I voted for Trump]," she revealed in a bombshell interview on the Australian talk show "The Project" (via US Weekly).
Since then, however, it appears Hilton is singing a different tune. In 2018, Hilton minced no words about her disdain regarding the immigration border crisis. "He better help them because this is not right what they're doing to these children and their families," she told TMZ. "He better keep his promise because it's inhumane. No one should be separated from their family. I am disgusted at how they've been treated. It's not right." Yikes. But does that spell trouble for Hilton's longstanding friendship with Ivanka? TBD, we suppose.