What Ivanka Trump Really Did For A Living Before The White House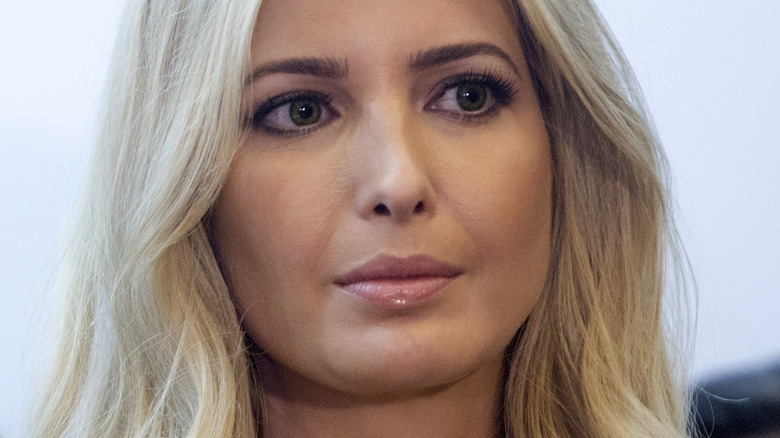 Manuel Medir/Getty Images
As ex-President Donald Trump's favorite child, Ivanka Trump's White House appointment raised potential concerns about nepotism. Many wondered whether Ivanka (and her husband Jared Kushner) — who had never held political office before — were qualified to serve as senior advisors to the president. In her role, the businesswoman was responsible for "the education and economic empowerment of women and their families, as well as job creation and economic growth through workforce development, skills training and entrepreneurship" (via The Guardian). 
Among her highlights during the Trump era, Ivanka pushed for policies to empower women in the workplace. This included promoting her "Women's Global Development and Prosperity Initiative," raising the child's tax credit to support working families, and championing the bipartisan Women's Entrepreneurship and Economic Empowerment Act (WEEE), which aimed to close the gender disparity gap.
Since leaving the White House, Ivanka and Kushner have been busy brokering the Abraham Accords, which reportedly stabilized relationships between Israel, Bahrain, Morocco, Sudan, and the UAE, per Insider. The couple also bought luxury property in Florida — perhaps to stay close to Donald in Mar-a-Lago. In terms of what's next for Ivanka, it might be helpful to look for clues based on what she was doing prior to her time in the political sphere. The mogul previously forged a multifaceted career for herself as a savvy real estate exec, an entrepreneur, a socialite, an author, and a fashion designer. But what do all those titles really mean?
Ivanka Trump dabbled in entertainment and launched her own fashion line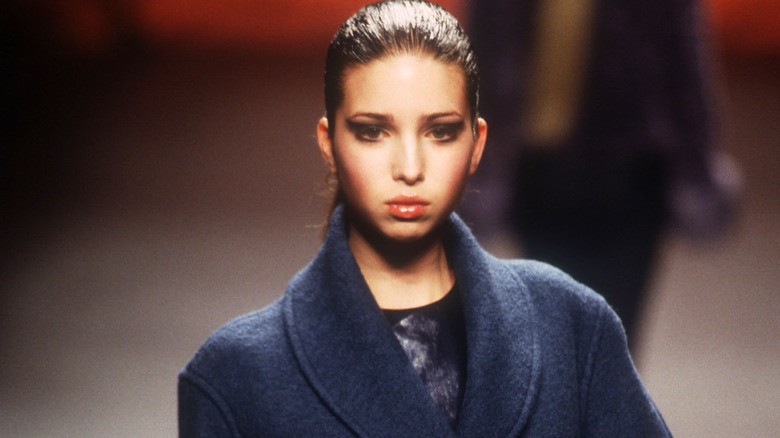 Evan Agostini/Liaison/Getty Images
Before Ivanka Trump the politician, there was Ivanka the model. Following in her mother, Ivana Trump's footsteps, Ivanka started modeling as a teenager, according to Vanity Fair. She signed with Elite Modeling and stomped the catwalk for the likes of Thierry Mugler, even landing the cover of Seventeen Magazine in the process. But Ivanka's modeling career was short-lived, and she deviated from that path to follow Donald Trump into reality TV. Along with a stint on Donald's show "The Apprentice," she served as a guest judge for two seasons on "Project Runway." And who could forget her cameo appearance on the original "Gossip Girl?"
Next, Ivanka parlayed her fashion know-how into an eponymous line of clothing, focusing on women's office wear. By 2013, The New York Times reported that the Ivanka Trump brand had sold around $75 million worth of shoes, handbags, and clothing products. Despite the early success, activists boycotted businesses selling Trump-branded products during Donald's 2016 presidential run — and many stores dropped the line as a result, per Elle.
Thankfully for Ivanka, she never intended to stay solely in the fashion and entertainment sectors. Following her modeling career, she told Marie Claire that she'd planned on a "more serious" path for herself, explaining that she only took up modeling "as a way to break up the monotony." In her post-modeling era, Ivanka tried her hand at writing and even made moves in the real estate world.
Ivanka Trump made a name for herself in real estate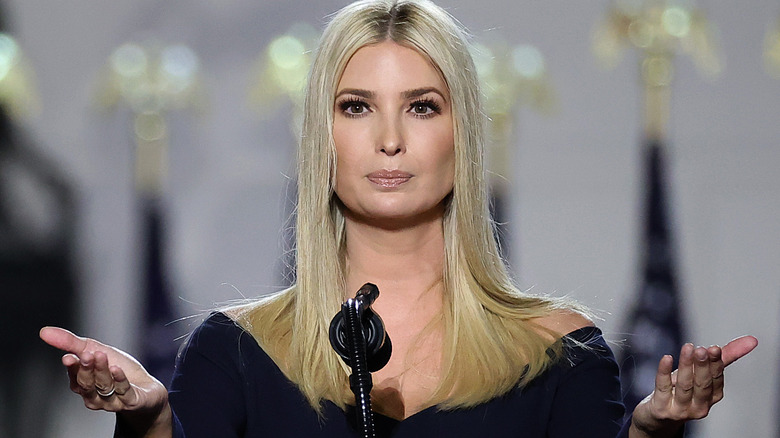 Chip Somodevilla/Getty Images
Before her foray into politics, Ivanka Trump published two books: 2009's "The Trump Card: Playing to Win In Work and Life" and 2017's "Women Who Work." Though both received lukewarm reviews, the novels demonstrated Ivanka's desire to position herself as a female mogul, rather than solely as a Manhattan socialite or model. In 2005, she joined the Trump Organization, specializing in acquisitions and designs, per Refinery29.
According to a profile in Forbes, Ivanka had a more substantial role in the company than her brothers, Don Jr. and Eric Trump, who also served as executive vice presidents. "Ivanka was always a natural-born dealmaker," her father, Donald Trump, told the outlet. "But she's become a very good builder and manager." Ivanka's accomplishments with the company included the purchase of Miami's Doral Resort & Spa and the renovation of Washington, D.C.'s Old Post Office Pavilion — the latter of which became the Trump International Hotel. During her negotiation of the Doral deal, Ivanka impressed chief executive Michael Ashner, who called her "one of the smartest people I've worked with," per Forbes. But things weren't always peachy-keen for Ivanka, who was accused of inflating sale numbers for several properties in 2018.
During her father's presidency, Ivanka stepped down from her work with the Trump Organization, Vanity Fair noted. Things still haven't returned to normal for her since Joe Biden assumed office, but don't count on Ivanka to slow her roll anytime soon.