Bella Hadid Doesn't Mince Words After Kanye West's Antisemitic Posts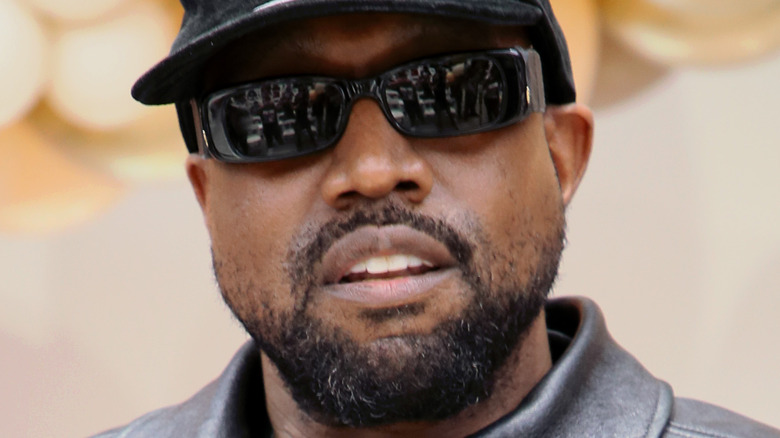 David Livingston/Getty Images
There's strength in numbers!
Many celebrities have banded together to condemn rapper Kanye West's most recent string of unacceptable and downright frightening behavior which included making anti-semitic remarks and participating in online bullying. Case in point: a since-deleted tweet wherein he threatened "to go death con 3 ON JEWISH PEOPLE" (via Page Six.) 
"The holiest day in Judaism was last week. Words matter. A threat to Jewish people ended once in a genocide. Your words hurt and incite violence. You are a father. Please stop," actor, producer, and author Jamie Lee Curtis tweeted in a direct plea to West. Meanwhile, political pundit and columnist Meghan McCain referred to West and his behavior as "trash" in a scathing post on Instagram. "I have zero tolerance for this s***. Zero" And even West's former pal John Legend appeared to get in on the action with a cryptic tweet that read, "Weird how all these 'free, independent thinkers' always land at the same old anti blackness and anti semitism." But that's not all. Now another celebrity is chiming in... 
Bella Hadid asks her followers to 'speak up'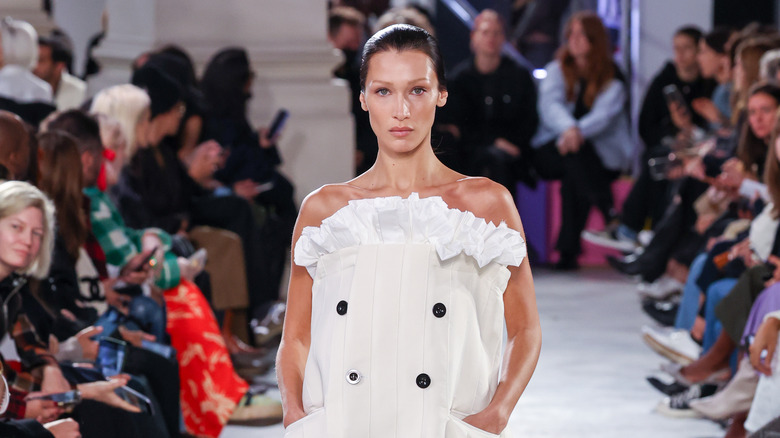 Peter White/Getty Images
Bella Hadid has entered the group chat.
Bella took to Instagram on October 11 to clap back at Kanye West for his anti-semitic behavior on social media. "To say that for the past two days it hasn't been hard to celebrate my birthday or to not think of the things that have been posted on the street or said on public platforms I would be lying," Bella began (via Hollywood Life). "To allow any form of Anti-Semitism to slip by as desensitized as the world has become, it would be a disservice to my friends, the families I have grown up with, the people I love and work with, myself, and even the Palestinian causes as a whole. Because what we stand for is NOT hatred or violence. I will continue to be a voice for the innocently targeted no matter who you are or where you come from," the lengthy and emotional post read in part. "There is a point where we all have to speak up. No matter what. If you feel something is wrong in your heart, speak up," she penned in a call to action to her nearly 56 million followers.
As you may recall, West and Bella's sister, Gigi Hadid, were also involved in a public Instagram beef after Gigi called out the rapper for making insulting remarks about Vogue editor Gabriella Karefa-Johnson. Following the dispute, an insider told Hollywood Life that Bella was "so proud of her sister for standing up for Gabriella and speaking out against Kanye."