Jamie Lee Curtis' Net Worth Is Higher Than You Think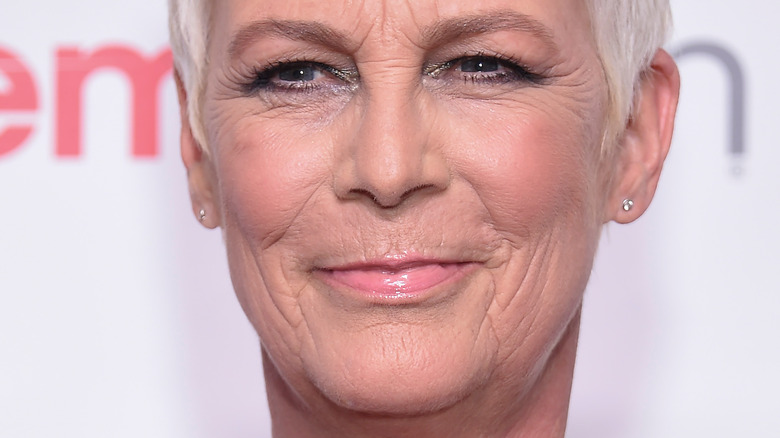 Shutterstock
Jamie Lee Curtis is a seasoned Hollywood staple with an impressive track record. She's the daughter of actors Janet Leigh and Tony Curtis, so acting is literally in her blood. She's starred in several box office smashes, including "Halloween," "Freaky Friday," and "Knives Out" (via IMDb). In classic A-lister style, Curtis wed Christopher Guest, and the couple shares two beautiful children.
Curtis may count herself among some of the most well-known names in Hollywood, but she worked her way to the top. For one of her first roles in John Carpenter's iconic 1978 "Halloween," her paycheck was a measly $8,000, per People. "All the sudden, I was going to JC Penney and buying [my character] Laurie's wardrobe with $200," she told the outlet. The whole cast also got ready in the same RV. "There were cabinets in the Winnebago," Curtis recalls. "Each girl got a drawer with her name on it to put her purse in. The makeup and the hair and the wardrobe were all in this one Winnebago that we all shared." 
While the low paycheck and working conditions weren't exactly up to par with a Hollywood star, it's still safe to say that Curtis made the right call by starring in the now-classic, as it paved the way for plenty of other opportunities. Keep scrolling for how the actor's career (and bank account) have grown since then.
Jamie Lee Curtis' net worth is anything but 'Freaky'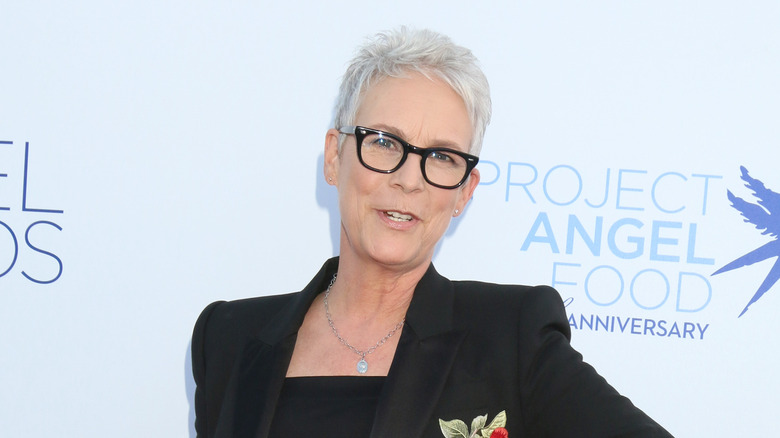 Shutterstock
Jamie Lee Curtis is worth a whole lot of money. While we all know that the "Freaky Friday" actor is one of the best in the biz, it's safe to say that most of us didn't realize how much money she has sitting in the bank. Celebrity Net Worth lists Curtis's fortune at $60 million. Of course, most of her income comes from movie and television earnings. Curtis may have only made $8,000 for her first "Halloween" film, but Halloween Daily News says that she likely earned between $5 million and $10 million for its 2018 remake, which raked in $255 million at the box office. Her smash "Knives Out" earned $311 million, just proving the power of having the star in your film! 
Curtis's career has earned her the right to live like a queen. The Richest shares that she and her hubby snagged a home in Santa Monica, Calif. in 1992, though it's unclear as to what the performing pair paid for it. In 2016, Architectural Digest reported that the pair renovated the Spanish Colonial home and it looks stunning. The same year, they made another notable real estate transaction. According to the Los Angeles Times, Curtis and Guest purchased the home next door to their abode in Santa Monica, Calif. for $2.2 million. The outlet shares that it was likely in an attempt to get more privacy. Can you really blame them?