The Truth About Jamie Lee Curtis' Marriage To Christopher Guest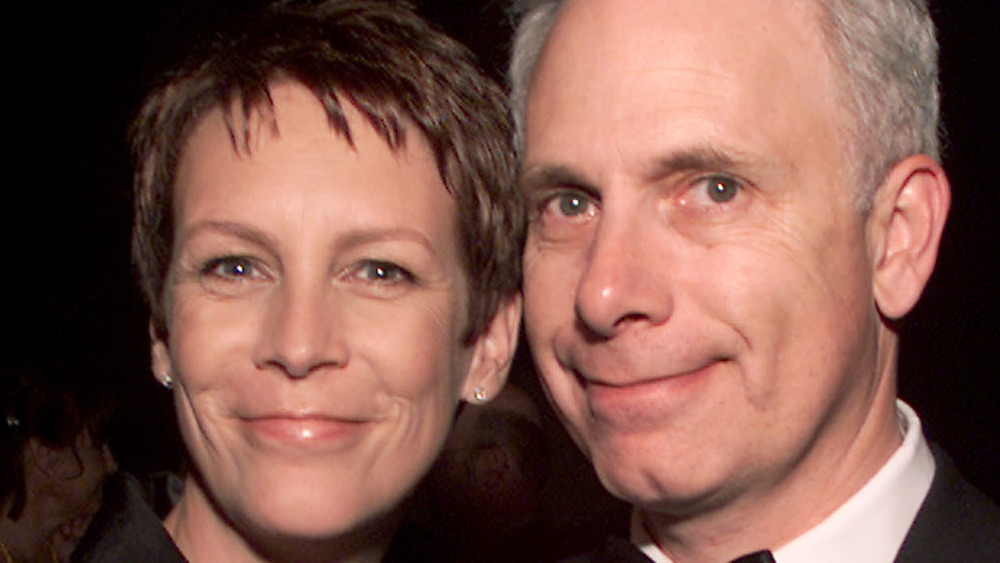 Kevin Winter/Getty Images
Hollywood has had its fair share of celebrity couples — and though not all of them have worked out, there are a handful of long-lasting relationships that have stood the test of time. From Kurt Russell and Goldie Hawn and Sarah Jessica Parker and Matthew Broderick to Oprah Winfrey and Stedman Graham, these famous couples' flames have been burning bright even after decades together. Another twosome to add to this list is Jamie Lee Curtis and Christopher Guest, who have been happily married for over 35 years and share two children, Annie and Thomas, whom they adopted in 1986 and 1996, per The Things.
In a 2004 essay, Curtis described her relationship as "wonderful, complicated, imperfect life. And a very real marriage." It turns out, she knew he was the one from the moment she first laid eyes on a photo of him in Rolling Stone... before they even met. "I'll never know why I thought we'd understand each other when I saw his photograph," she wrote. "Hidden in that smirk, I think, was a little secret that only I knew." Keep scrolling to find out the truth about Curtis' marriage to Guest.
Jamie Lee Curtis knew she'd marry her husband before she even met him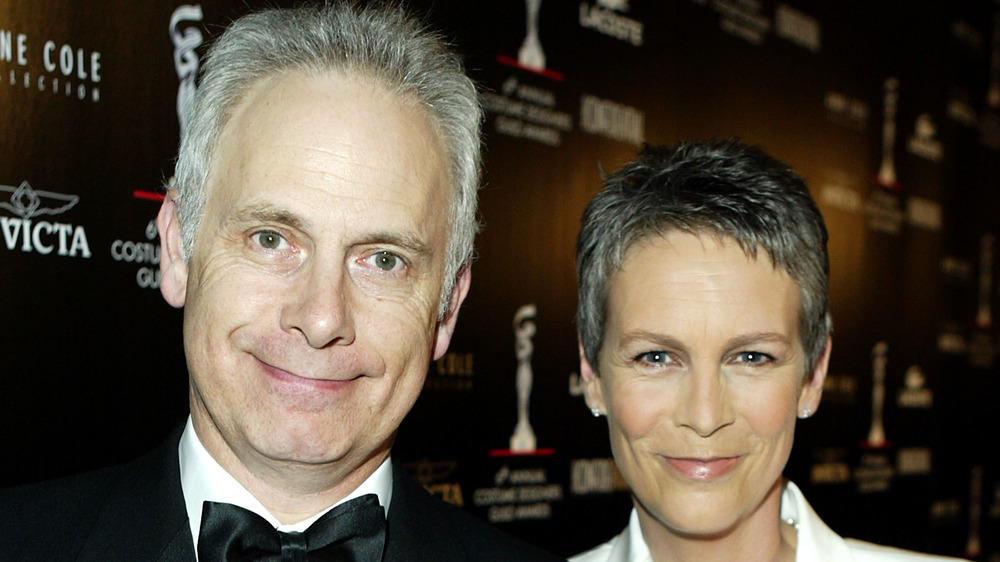 Frazer Harrison/Getty Images
Jamie Lee Curtis revealed she knew she was going to marry Christopher Guest while flipping through a magazine. "I met my husband by seeing his picture in a magazine and saying out loud to a friend of mine, 'I'm going to marry that dude,' and married him four months later," the actress told Hoda Kotb in March 2021 as part of Today's "Quoted By...With Hoda" series. "So the truth of the matter is life hinged for me on a couple seconds that I didn't see coming." Curtis added, "Our lives do hinge on a couple seconds that we don't see coming. And what we do in those seconds ultimately determines the rest of our lives."
She also talked about the moment in a 2004 essay she penned for O magazine, in which she said she first laid eyes on her future husband in Rolling Stone. (He was featured in the magazine to promote his film, This Is Spinal Tap.) Curtis was with her friend at the time who told her she knew Guest's agent and that she could set something up. "The next day I called the agent, gave him my number, and told him to have Chris call me if he was interested. I waited. Chris never called," the Scream Queens star explained. So she moved on with her life until one night, she ran into Guest at a West Hollywood restaurant.
Jamie Lee Curtis shared the secret to her long-last marriage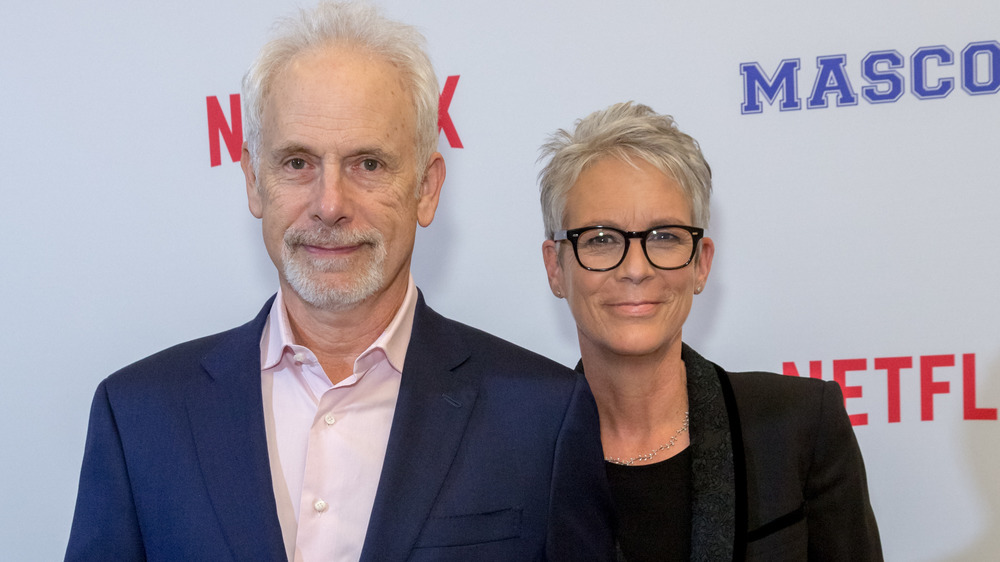 Greg Doherty/Getty Images
Jamie Lee Curtis recalled the specific moment she first met Christopher Guest in person. "He waved to me as if to say, 'I'm the guy you called.' I waved back: 'I'm the woman who called you.' A few minutes later, he got up to leave," she wrote in her essay. "Standing 20 feet away, he shrugged his shoulders and put up his hand as if to say, 'I'll see ya.' As he left, I looked down at my plate." He called her the next day and they had their first date a few days later. It didn't take long for the two to fall madly in love leading Curtis to actually "marry that man" in December 1984 six months after manifesting her intention into reality. 
As for the secret to their long-lasting marriage? "Don't leave. There's a recovery phrase that says, "Stay on the bus...the scenery will change,'" the actress told Good Housekeeping in 2018. "You think you're having a bad week, but stay on the bus, because one of these days you'll look out the window and it'll be beautiful. I think it can apply to almost anything where you feel unhappy in that moment. I'm not a wild romantic. I'm a realist. I respect him. And I just don't leave." It sounds like these two have it figured out.