Selena Gomez And Her Mom Reportedly Don't Talk About Justin Bieber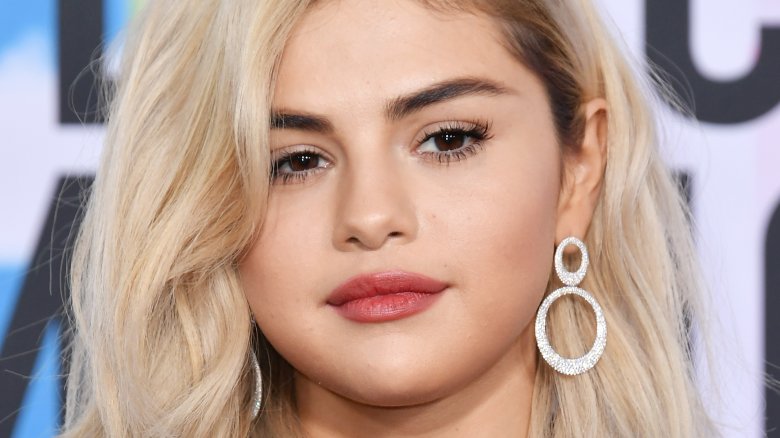 Getty Images
The "Bad Liar" singer and her mom have found a way to avoid the drama.
According to an Entertainment Tonight report, published on Monday, Jan. 15, 2018, Selena Gomez and her mother, Mandy Teefey, have decided it's best to just not mention the singer-actress' rekindled romance with Justin Bieber.
"[Teefey] knows not to bring it up anymore," a source told ET. "[Mandy has] said her piece and Selena knows how she feels about it and that's that. For the sake of their own relationship, they just don't talk about it. Mandy knows that Selena is an adult and she's going to do what she wants."
"Now that [her opinion of Bieber] is out in the open, there's no need to keep dwelling on it," the insider continued. "Her mom's not going to do anything to try to sabotage things, and she will never give Selena an ultimatum — him or us."
The source added that Teefey, who was recently hospitalized due to stress, thinks the "Sorry" singer was a "terrible influence" on her daughter. "It was a toxic relationship and something that took Selena many years to get over," the insider explained. "Lately, Selena has been in such a good place that people close to her were surprised she let Justin back in. Naturally, Mandy worried that all her progress would be undone."
"She really wants the best for Selena and wants Selena to keep moving forward, not backward," the source went on. "They've been through ups and downs in the past and have always overcome them. And I'm sure they'll be able to move past this one day as well. Right now they both just need to keep working on themselves."
As Nicki Swift previously reported, Teefey recently admitted she's "not happy" with the infamous exes getting back together during an interview with Gossip Cop. But as the proud mom added, "Selena can live her life however she wants as long as she is happy, safe and healthy....Selena is an adult and can make her own choices."
Gomez and Bieber, 23, dated on and off between 2011 and 2015. However, the two reconnected in October 2017 following Gomez's kidney transplant, which she needed as a result of her lupus last summer.
While we wait to see if Teefey comes around on her daughter's renewed relationship, read up on what's really going on between Selena Gomez and Justin Bieber.