Inside Blake Shelton's Reported Plans For Life After The Voice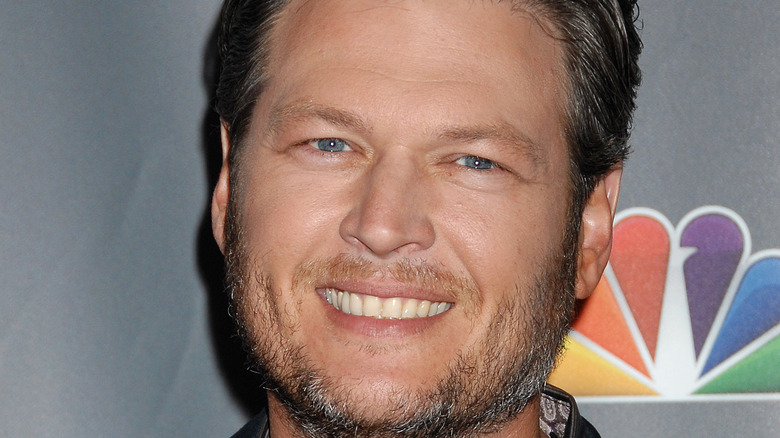 Ga Fullner/Shutterstock
On social media on October 11, Blake Shelton announced that he will be leaving "The Voice" after 23 seasons (phew!) of coaching. As the only OG coach on the panel to have been a part of the biweekly reality series since Season 1 in 2011, it's hard to imagine the show without him. But life must carry on, both for "The Voice" and for Shelton. 
"This show has changed my life in every way for the better and it will always feel like home to me," Shelton wrote in his official statement, posted to Twitter. "It's been a hell of a ride over these 12 years of chair turns and I want to thank everyone at 'The Voice' from NBC, every producer, the writers, musicians, crew and catering people, you are the best." Shelton also shouted out the fans, the singers, and the lifelong bonds he forged with his fellow coaches — most notably his wife Gwen Stefani.
So what does a guy do when he quits his job after 12 years?
Blake Shelton will be focused on his music and his new show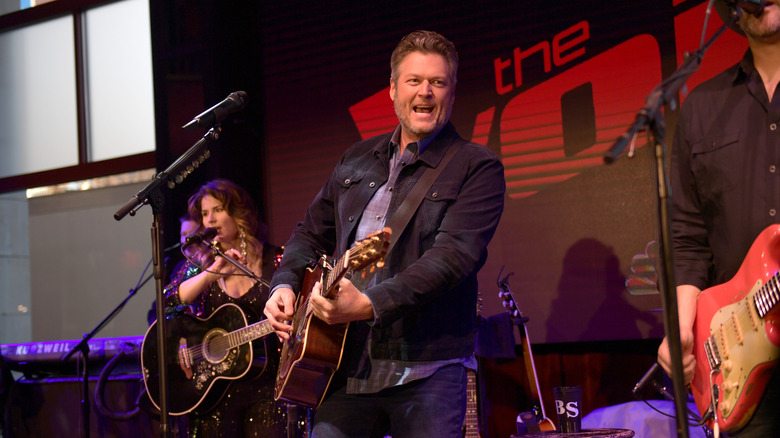 Jason Kempin/Getty Images
Well, if you're Blake Shelton, you keep pretty busy with other projects. An inside source told Entertainment Tonight that Shelton will spend his new free time working on his farm as well as his music career. "Blake will continue to focus on 'The Voice' through the new season and also his new show, 'Barmageddon,' music, his 2023 tour and — of course — his family and life on his farm," the source said. "He's just focusing on other projects both personally and professionally."
"Barmageddon," in case you were curious, is Shelton's new celebrity game show with Carson Daly, which will be set at Shelton's own bar Ole Red, per Deadline. Shelton will lead the house band, Daly will bartend, and Nikki Bella will host, as celebrity guests compete in classic bar games to win a prize for their internet celebrity partner. 
That sure seems like a lot of moving parts for just one game show. We wouldn't want to do all of that while coaching on "The Voice" at the same time, either.