Victoria Beckham Comes Clean About Removing Her Tattoo Of David's Initials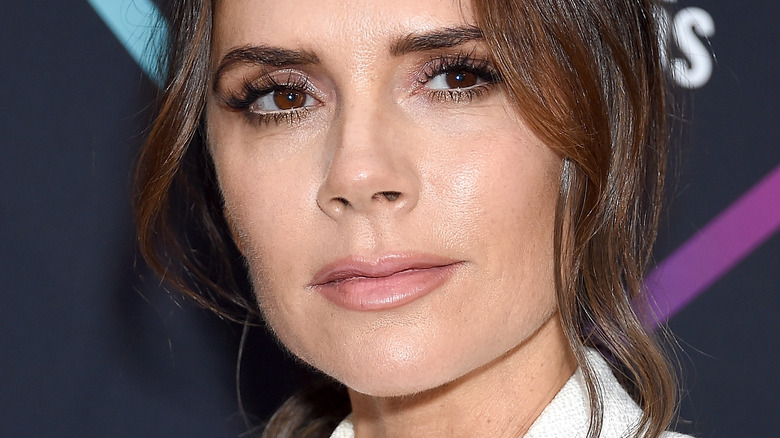 Gregg Deguire/Getty Images
At a time when it seems like more and more celebrity couples are throwing in the towel, any slight deviation from the norm can have fans wondering if a particular famous pair is about to call it quits. In September, concerned fans turned their attention towards Spice Girl-turned-fashion mogul Victoria Beckham and soccer star David Beckham, who married in 1997 and have since had four children. The reason? Well, Victoria's iconic "DB" tattoo, which she got in honor of her famous husband for their 10th wedding anniversary, appeared to be fading, per TMZ. 
In mid-September, Victoria posted a makeup tutorial to her Instagram account to show off the newest shade from her Victoria Beckham Beauty line, but fans were preoccupied with the noticeable lack of ink where her "DB" tattoo used to be. "Why did you get your tattoo removed, Victoria?" asked one fan (via Hello!). While Victoria didn't address her fans at the time, she's now spoken about her latest tattoo removal and set the record straight.
Victoria Beckham's tattoo was 'bleeding' and 'not looking as pretty'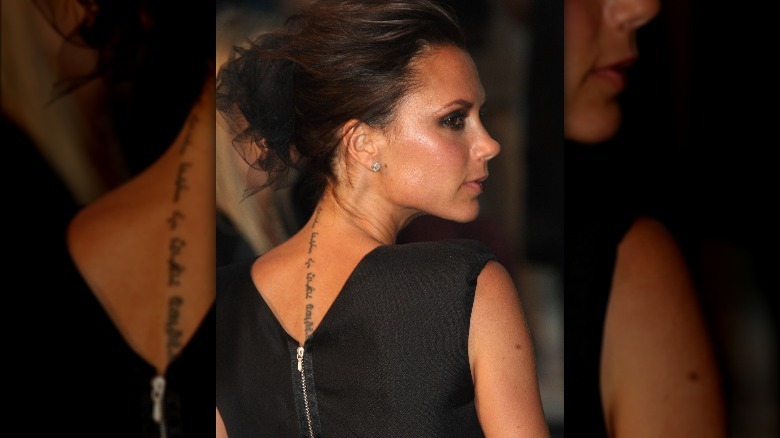 Chris Jackson/Getty Images
Victoria Beckham, who's fresh off of her debut at Paris Fashion Week, stopped by "Today" on October 13 to dish about her latest business ventures, but she also addressed the rumors that she was splitting from David Beckham. "You know, I had these tattoos a long, long time ago," she shared. "And they just weren't particularly delicate. My husband has so many gorgeous tattoos and the children do and they're very fine, and they've had them created by the most phenomenal artists." However, as Victoria shared, hers were "thick," "bleeding," and "not looking as pretty." 
The "Wannabe" singer likened the tattoo removal to a "cleanse," because they'd started to "bleed almost like a bluey color." Victoria also assured host Hota Kotb, "It doesn't mean anything more than that. I think that the media started to speculate 'Was I leaving my husband?' No, I was just sick of the tattoo. It's as simple as that."
This isn't the first time that one of Victoria's disappearing tattoos have sparked speculation about her relationship status with David. In 2017, Harper's Bazaar noticed Victoria's back tattoo (pictured above), which featured the phrase "I am my beloved's and my beloved is mine," was disappearing. Around that time, Allure surmised that Victoria was undergoing treatments to have the tattoo laser removed. So while there may be some strange things about the Beckham's marriage to unpack, Victoria's fading tattoos apparently shouldn't be taken into account.