Why Drew Barrymore Called Her First Marriage A Mistake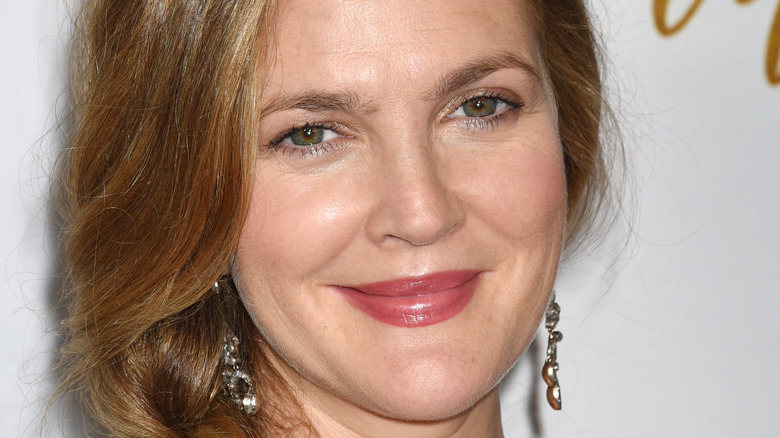 Ga Fullner/Shutterstock
Drew Barrymore has enjoyed a successful career in Hollywood, but things in her personal life haven't always been easy. Over the years, Barrymore has had three marriages and subsequently three divorces, but the actor's marriage to Will Kopelman brought her two daughters. According to People, Barrymore and Kopelman tied the knot in 2012 at her home in Montecito, California. The pair wed in front of a star-studded crowd that included the likes of Reese Witherspoon, Cameron Diaz, and Jimmy Fallon.
The pair remained married for nearly four years before opting to go separate ways. "They've had marriage issues for a while," a source shared at the time of their split. "There was tension over where to live," the insider added, saying that Kopelman preferred New York City whereas Barrymore wished to live in the Los Angeles area. Over the years, Barrymore has opened up about the divorce on a few different occasions, including on a 2021 episode of "The Drew Barrymore Show" with Machine Gun Kelly. "I went through a really painful divorce, and I wasn't doing very well," she told the singer when talking about mental health. "I had these two kids I had to fight for, and I needed help. So I started reaching out to different people, and eventually I really made some big sweeping changes in my life."
Additionally, Barrymore has also been open about her first failed marriage to bar owner Jeremy Thomas and why it ended up being a mistake.
Drew Barrymore regrets getting married at 19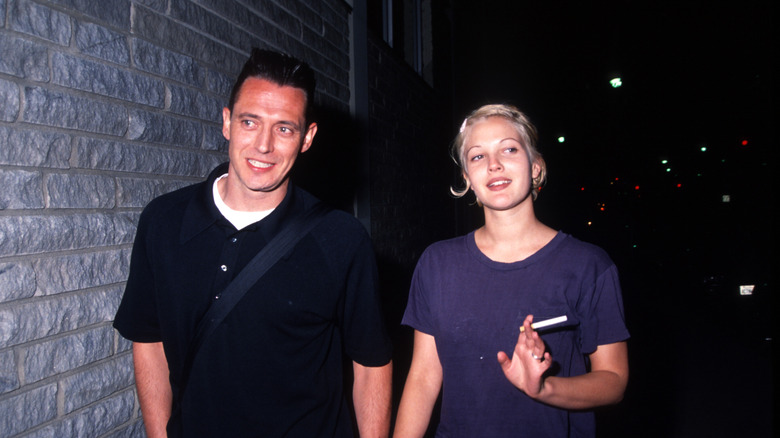 Barry King/Getty Images
Drew Barrymore has always been an open book, including about one of her failed marriages. According to Radar Online, Barrymore wed Jeremy Thomas when she was just 19 years old and Thomas was 31. The pair met at Thomas' Hollywood bar, The Room, and they hit it off and began dating for a short time. After a night of partying, the two wed in 1994 after a friend dared the pair to make their relationship official. Talk about a crazy start to a marriage! 
Not too long after she tied the knot to Thomas, the actor made an appearance on "The Jay Leno Show" to talk about her nuptials while promoting a film. At the time, she seemed pretty happy about her decision to wed, telling Leno that she and Thomas "sort of dove right into it." She called the wedding "very mellow and low-key," adding that when she was little she would dream of a big wedding, but found out that it wasn't her style at all. Barrymore called the way that she and Thomas opted to get married "perfect," and also revealed that they both proposed to each other. Leave it to Leno to get all the deets. 
But while Barrymore seemed smitten when talking to Leno, it ultimately didn't take too long for her to regret the decision. "I realized my mistake on the day I married him," she once said, per Radar Online.
Drew Barrymore and Jeremy Thomas' marriage was short-lived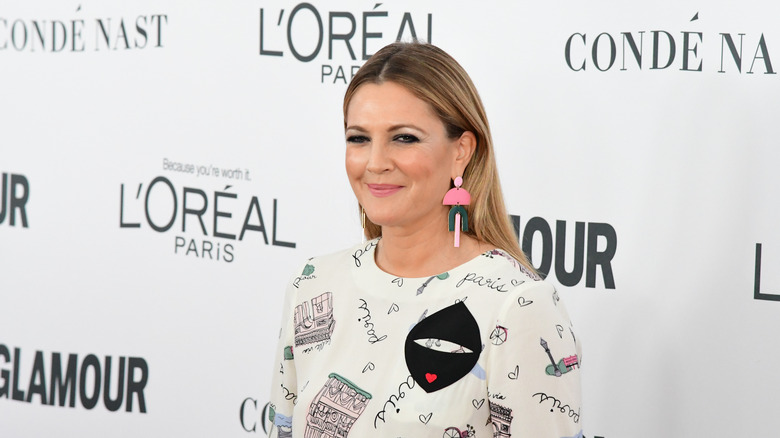 a katz/Shutterstock
While things may have not lasted long between Drew Barrymore and Jeremy Thomas, there still are plenty of details that we know about their marriage. Radar Online reports that during Barrymore's marriage to Thomas, she was filming "Boys on the Side" in Tucson, Arizona. In a tell-all interview, Thomas revealed that he had fond memories of their time together, despite the distance with Drew filming. "Drew would tell me how much she missed me and loved me," he said, adding that they met up at a luxury hotel in the middle of filming and everything seemed to be okay. 
But then, things went south quickly. In fact, Barrymore ended up ditching Thomas once she finished making her flick. "I got a phone call from her — in Hawaii! She'd gone off on our honeymoon without me," he said. That appeared to be the nail in the coffin. The couple was married for just 19 days before Barrymore pulled the plug on the relationship, claiming that the British bar owner only married her for her money and to get a green card. Ouch. 
Aside from the Jay Leno interview, she hasn't spoken much about the romance with Thomas. However, Barrymore finally opened up to Whoopi Goldberg on "The Drew Barrymore Show" in 2020. As they both were filming "Boys on the Side, Goldberg got to hear about the spontaneous wedding right away. "Talk about shame," Barrymore confessed. "I was like, 'Yeah, no, I wasn't really talking about this guy last week, but I'm married to him now' ... I was embarrassed." Oh, the tangled webs we weave.