Jack Antonoff Denies Dating Rumors Following Lena Dunham Split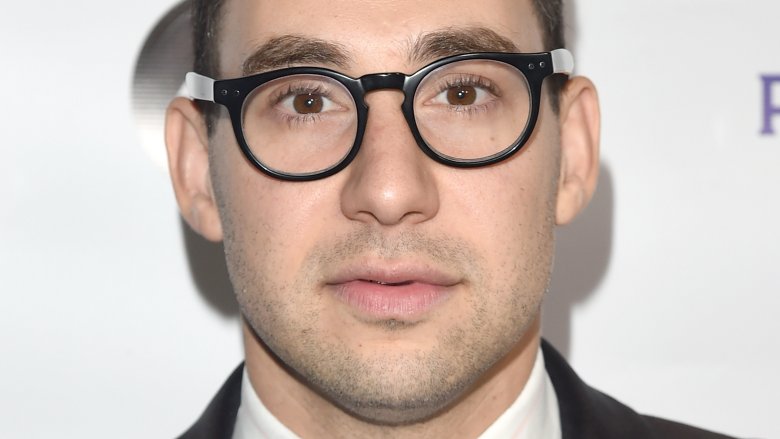 Getty Images
The Bleachers frontman is tired of the speculation surrounding his love life.
On early Wednesday, Jan. 17, 2018, Jack Antonoff took to Twitter to deny rumors that he's dating Lorde following his recent breakup with longtime girlfriend Lena Dunham. In 2017, he co-wrote and produced the "Perfect Places" singer's sophomore effort, Melodrama.
"Normally I would never address rumors," he wrote. "But I resent having the most important friendships and working relationships in my life reduced to dumb [heteronormative] gossip. Those relationships are deeply important and sacred."
"With that said, I'm not seeing anyone," he clarified, adding, "Lol." While he didn't mention Lorde by name, it should be noted that she liked his tweet.
As Nicki Swift previously reported, Dunham, 31, and Antonoff, 33, ended their relationship the week before, after having dating for over five years. "It was mutual. Jack and Lena were growing apart and it just made sense for them to end their relationship where it was," an E! News source said at the time. "They want the best for each other no matter what. They are both moving on."
While the Girls creator hasn't directly addressed their split, she did take to Instagram the day after news that they had called it quits broke. "Forever love," Dunham captioned a text post, which read, "Starting over is the beautiful moment where you choose yourself."
She also revealed in an Instagram Live video why she's chosen to keep wearing a special ring her ex gave her as an anniversary gift in 2016. "I'll always wear [it] because love is a really cool, eternal powerful, eternal thing," the actress said. "It doesn't have to be defined the way we, in Western culture, define it—as beginning and ends. Things can be, 'You're a drop of water and you reenter the ocean.'" 
Dunham added, "I really love you all. I'm really thankful for the support. I'm really thankful for the love."
While we wait to hear more on the fun. guitarist's romantic life, read up on the real reasons Lena Dunham and Jack Antonoff broke up.