Brian Austin Green Hits Back At His Ex's Rumored Custody Shade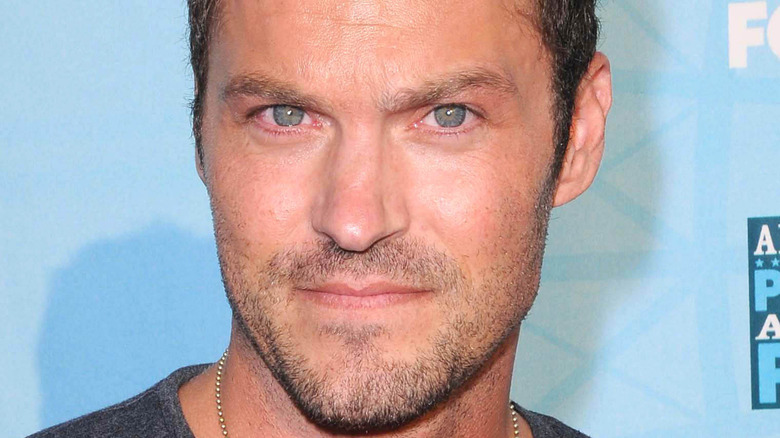 s_bukley/Shutterstock
Brian Austin Green's drama with his ex Vanessa Marcil has been long and tumultuous. The two met on the set of 90210 and started dating in 1999, per People. The two got engaged in 2001 and welcomed their son Kassius in 2002. Soon afterward, they broke up in 2003 and became embroiled in a lengthy custody battle over Kassius along with lawsuits. In 2012, Green filed a lawsuit against Marcil alleging that she owed him $200,000 but the judge dismissed the case, per E! News. Marcil hit Green back with a suit of her own, requesting more than $50,000.
In 2018, Marcil claimed that Green also tried to get full custody of Kassius and stated on Instagram, "12 years ago I was served legal papers and then spent 8 years+ defending myself and my son in custody court in response to his father & his stepmother trying to get full custody ... and then asking me to pay them child support," per Us Weekly. 
Marcil then accused Green and his then-wife, Megan Fox, of cutting Kassius out of their lives. Things seemed to be well between the two exes when Kassius visited Green on the set of the 90210 reboot. However, now Green is speaking out against Marcil's claims about their custody battle.
Brian Austin Green shares receipts of custody battle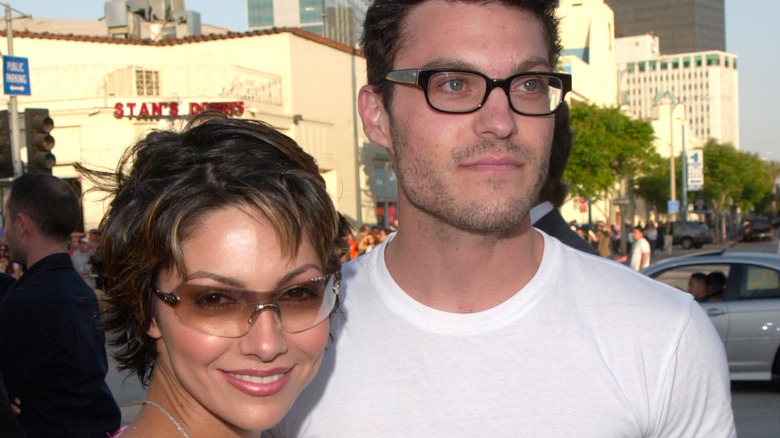 Featureflash Photo Agency/Shutterstock
It looks as if Brian Austin Green and Vanessa Marcil still can't come to a resolution after all these years. On October 13, Green took to Instagram to share a snap of their custody court document that stated Vanessa Marcil was the petitioner, while Green was the respondent, per Page Six. Green wrote, "I just heard that my ex was claiming I spent years taking her to court and asking for child support. How was I the Respondent then???" He then used the hashtags, "#factsisfacts," and "#thetruthshallsetyoufree."
In September, Marcil opened up about being a single mom in a lengthy Instagram post. "I am proud to be an advocate for single moms. I walked away from a lot of 'good on paper' men because we pretend as women many times that our men are better than they actually are ... I love men. I'm raising a man." She went on to say that women need to raise men to be held accountable for their actions and respect women. It's unclear if she is referring to Green, but hopefully, their years-long battle will come to an end soon.