Why Prince Harry Has A Close Connection To Africa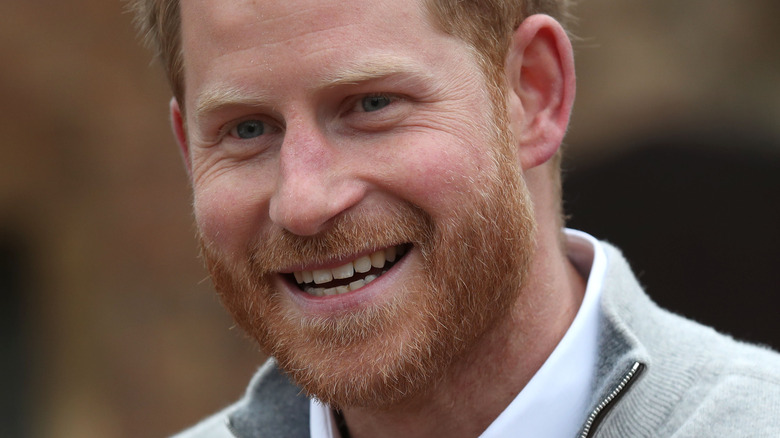 Wpa Pool/Getty Images
As a member of the royal family, Prince Harry has had the privilege of visiting numerous countries throughout his life. He was only a year old when he made his first trip abroad to Venice along with his mother, Princess Diana, father, King Charles III, and brother, Prince William.
The official website for the royal family noted that, in 1991, Prince Harry made a trip to Canada, his first official visit to a Commonwealth country. He has since visited more than 20 Commonwealth countries, and between the years 2007 and 2013, he served for the British Army multiple times in Afghanistan. But, while the Duke of Sussex has been all over the world, he maintains that his favorite place is Africa. During his 10-day Royal Tour across the continent in 2019, Harry described Africa as his "second home," per The Mirror. In his cover story on Town & Country in 2021, he also said that Africa is "where I feel more like myself than anywhere else in the world," adding that "I wish I could spend more time in Africa. I have this intense sense of complete relaxation and normality here."
But aside from finding solace in the continent, there's another reason why Africa holds a special place in his heart. Apparently, it's where he fell in love with Meghan Markle.
Prince Harry fell in love with Meghan Markle in Africa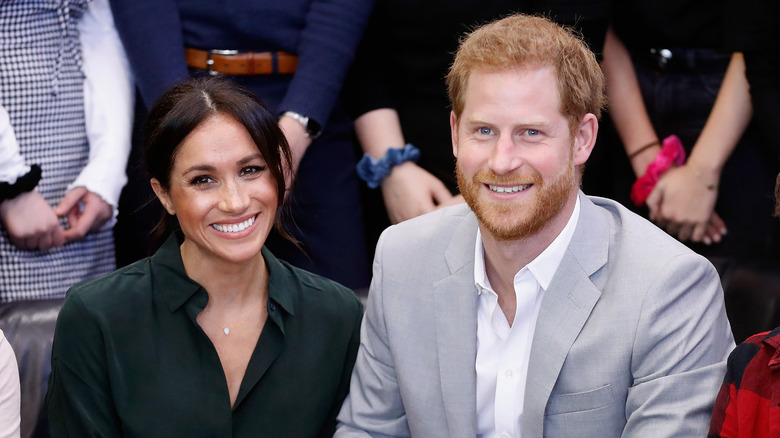 Chris Jackson/Getty Images
It's no secret that Prince Harry and Meghan Markle's dating life was highly publicized, but the Duke of Sussex said that there were brief moments when they enjoyed some time to themselves. In a 2017 interview with the BBC, he said one of the first times they were truly alone was during a trip to Botswana, Africa.
"I managed to persuade her to come and join me in Botswana. We camped out with each other under the stars. She came and joined me for five days out there, which was absolutely fantastic," he recalled. "So then we were really by ourselves, which was crucial to me to make sure that we had a chance to know each other."
Botswana was so special to the both of them that Harry made sure one of the stones in Meghan's engagement ring came from there. Omid Scobie and Carolyn Durand, authors of the biography "Finding Freedom," noted that Harry flew there alone to find the perfect conflict-free diamond. "Unbeknownst to most, [Harry] already had an engagement ring in the works. That May, Harry travelled alone to Botswana in his role as patron of Rhino Conservation Botswana," they wrote (via Marie Claire). "While in Africa, he did a little secret diamond scouting with a close friend who helped him to source the perfect conflict-free stone."
Will Prince Harry move to Africa?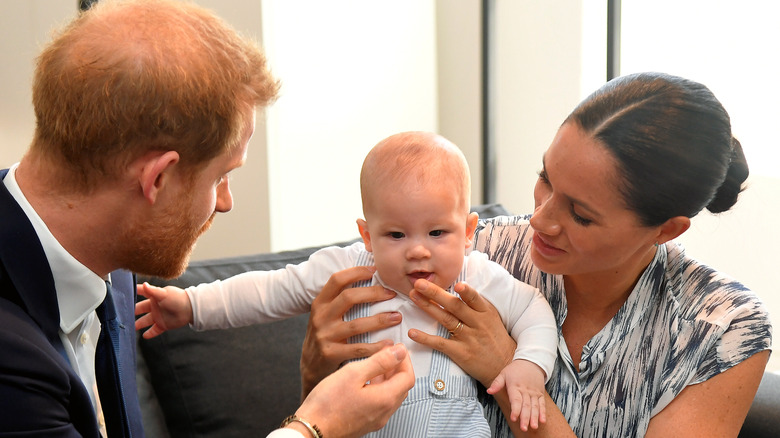 Pool/Getty Images
Flying to Africa also helped Prince Harry cope with the loss of his mom, Princess Diana, who died in 1997. "Ever since I came to this continent as a young boy, trying to cope with something I can never possibly describe, Africa has held me in an embrace that I will never forget, and I feel incredibly fortunate for that," he said in a speech he gave in Johannesburg in 2019 (via Reuters). "I always feel — wherever I am on this continent — that the community around me provides a life that is enriching, and is rooted in the simplest things — connection, connections with others, and the natural environment."
And since Africa has a special place in his heart, it's no surprise that rumors started swirling that he and his family might move there. However, the father of two said it's not in their immediate plans yet. "I don't know where we could live in Africa at the moment," he said in ITV's documentary "Harry & Meghan: An African Journey" (via People). "We just came from Cape Town, that would be an amazing place to base ourselves, of course, it would. But with all the problems that are going on there, I just don't see how we'd be able to really make as much difference as we'd want to without the issues and the judgment of how we would be with those surroundings."