What Bethenny Frankel Really Did For A Living Before Real Housewives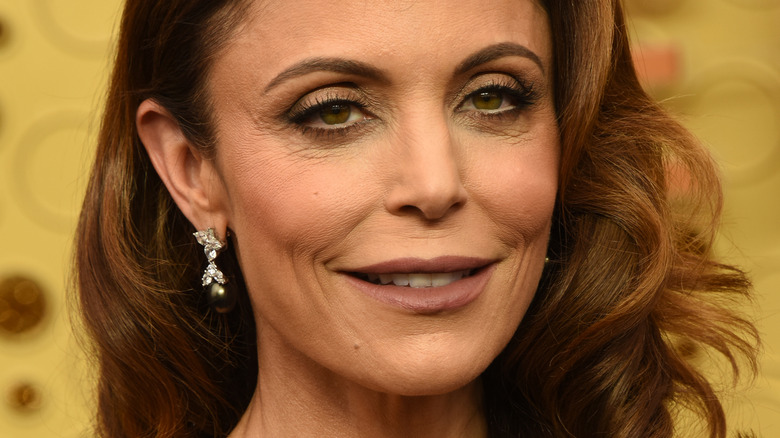 Kathy Hutchins/Shutterstock
"Real Housewives of New York" OG Bethenny Frankel famously used her platform as a reality star to build her empire. In fact, she later sold her Skinnygirl Margarita line for a cool $100 million (via Forbes). She told The New Yorker, "I went on the show single-handedly and exclusively for business." It seems as if Frankel was driven by her ambition to grow her brand, and was using television to drive her goals as she added, "I turned a brand around in, like, a year on television and nobody even knew that I was doing it."
While Frankel may be making bank now, she built her businesses from scratch. In an interview with Money, she revealed that her unique childhood helped shape her attitude and drive. Frankel was a go-getter and was always trying to start new businesses. "I've failed so many times," she confessed. But, growing up with paternal figures who were horse trainers and being part of the horse racing world molded her so that "you're prepared for anything." Frankel elaborated, "There's competition there; there's speed; there's money; the stakes are high." 
It sounds like a typical "Real Housewives" episode — no wonder Frankel flourished where others floundered! However, "RHONY" was not Frankel's first foray into reality television. In fact, her passion for business and food first showed the entrepreneur how powerful the platform is. Frankel's career path may have had humble beginnings, but she has used her opportunities wisely.
Chef Bethenny Frankel saw a gap in the food market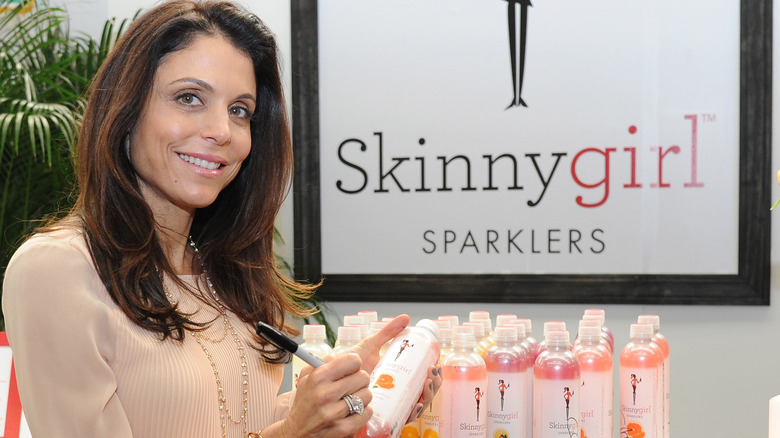 Bryan Bedder/Getty Images
Bethenny Frankel's wit and bravado may have been fine-tuned on "The Real Housewives of New York," but she started her TV career in 2005. The author was a contestant on "The Apprentice: Martha Stewart," and the show cited her credentials in the food and catering industry, per Seattle PI. Yes, Frankel is really a chef and even has the papers to back up her claims. According to The Baltimore Sun, Frankel had a flourishing career as a natural food chef before she appeared on reality television. The "Bethenny Ever After" star studied at the Natural Gourmet Culinary Institute in New York. She told the outlet, "I went to culinary school originally as a hobby." However, she quickly saw the potential in the industry and made her move. "I saw an opening in natural food — reinventing recipes and making them delicious," she said.  
The entrepreneur decided to run with her idea and started a new venture. BethennyBakes provided an alternative to baked goods by providing healthier desserts. Per Inc. Magazine, she knew that there was something special about her offering.  "This was way ahead of its time,' she told Inc. "There was no 'natural food' chef. No 'plant-based.' There was nothing," she revealed. Frankel later decided to focus on her Skinnygirl brand, and the online bakery closed its doors in 2009, per The Baltimore Sun. We always knew Bethenny was a smart cookie!
Frankel was Paris Hilton's nanny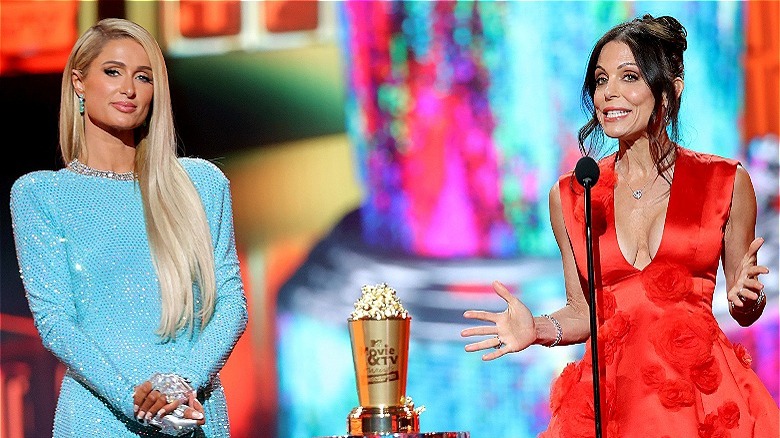 Rich Polk/Getty Images
Bethenny Frankel had a full-circle moment at the 2022 MTV Movie & TV Awards. Paris Hilton presented the "Real Housewives of New York" alum with the Reality Royalty Award at the 2022 MTV Movie & TV Awards: Unscripted in June. It was a special moment for Frankel since she once was Paris and Nicky Hilton's babysitter.
Frankel talked to Paris about her nanny gig on the "Just B With Bethenny Frankel" podcast in October 2020. She dished, "Part of the job became coming, in my Ford Probe, to get you and Nicky from Lycée, this sort of fancy French school" (via Yahoo! Money) Paris seemed relaxed as they spoke about her childhood. "And look how far you've come, boss babe. A nanny to Paris Hilton, and now killing it!" she gushed. It seems as if these two have rubbed off on each other, because they're both reality TV icons.
If you're wondering how Frankel got her nanny job, it seems as if she had the right connections. In 2015, she told E! News, "I used to work for Kathy Hilton and take Paris and Nicky to school. So I knew them through Kyle, who's a friend of mine." Apparently, she was also pretty good at her job. "She was a jack of all trades," Kathy shared, per Bravo Insider. "She helped me cook. She helped me pick the kids up at school, whatever." Frankel is nothing if not consistent — she's still an all-around wonder.