BravoCon 2022: The RHOA Stars Who Stayed Silent When Asked About NeNe Leakes' Son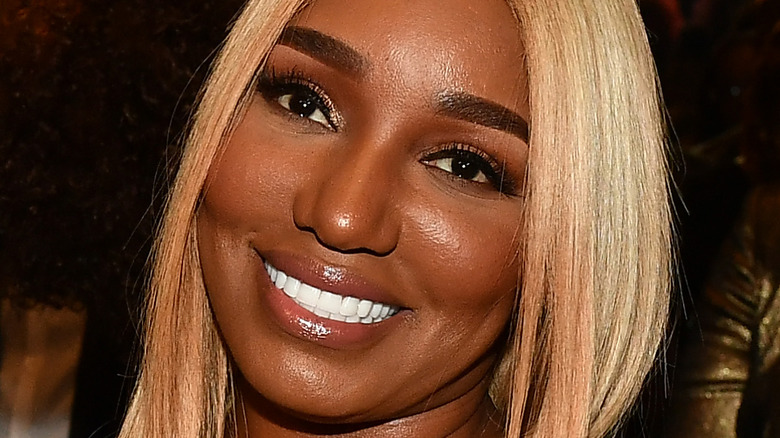 Paras Griffin/Getty Images
The stars of "The Real Housewives of Atlanta" are sympathizing with what happened to NeNe Leakes' son, Brentt — but some of them have been surprisingly quiet.
On October 10, Leakes took to Instagram Stories to announce that her 23-year-old son had suffered from heart failure and stroke. "This is not the way I wanted it to come out," she said in a video (via CNN). "We wanted to be able to talk about it ourselves when Brentt was in a better place. So, here I am. I would rather the correct thing be out there than something that's not correct." She noted that the doctors ruled out complications from COVID-19 and his weight, then went on to clarify that Brentt does not drink or do drugs. She also shared that the doctors are doing additional tests to determine the cause of his illness, noting that it's all "very scary." While Leakes refused to divulge anymore details about her son's health scare, she also shared that he has "shown some improvement" and "we're really happy and blessed" for the progress.
Leakes stepped away from "RHOA" a while ago, but fans still asked her former co-stars at BravoCon 2022 what they thought about her current struggles, and in some instances, their silence was louder than words.
Kenya Moore and Kandi Burruss chose to remain mum about the situation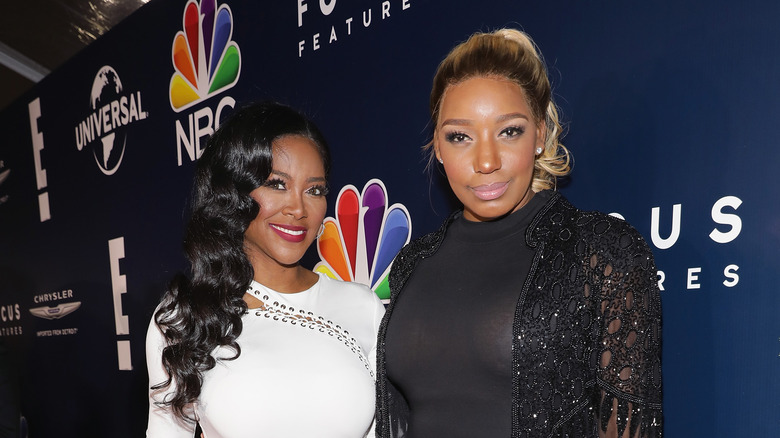 Rachel Murray/Getty Images
It's no secret that there's tension between NeNe Leakes and the Bravo network, not because she left "The Real Housewives of Atlanta," but because she previously sued the team behind the show, claiming they maintained a hostile and racist work environment, per Deadline. Still, it didn't stop a fan from asking whether or not the cast had reached out to Leakes following her son's medical emergency. According to a reporter from The List at BravoCon 2022, the question was met with an awkward silence.
But, one by one, the ladies confirmed that they had made contact with their former co-star. Marlo Hampton, Leakes' BFF, notably said, "Brent is doing well, and she's doing well as well," while Sheree Whitfield shared, "We all have that mutual love for one another." Drew Sidora also expressed sympathy, saying, "[It's] really hard as a mom." Interestingly, Kenya Moore and Kandi Burruss, two of the cast members who were particularly close to Leakes — or at least knew her longest — remained tight-lipped. Moore, however, admitted elsewhere in the interview that, if she had to pick a former co-star to welcome back to the show, she would pick Leakes, even though they often butted heads.
Leakes hasn't expressed any interest in returning to "RHOA" recently, but in November 2021, she did admit that she'd be willing to come back. Yeah, sure, I'll return to the show. I'm OK with returning to the show as long as we can work through a few things." she told "The Real" at the time. "I'm happy to return to the show. And besides, I have a lot of unfinished business with a couple of them."