BravoCon 2022: Andy Cohen Doesn't Hold Back On Teresa Giudice And Melissa Gorga's Feud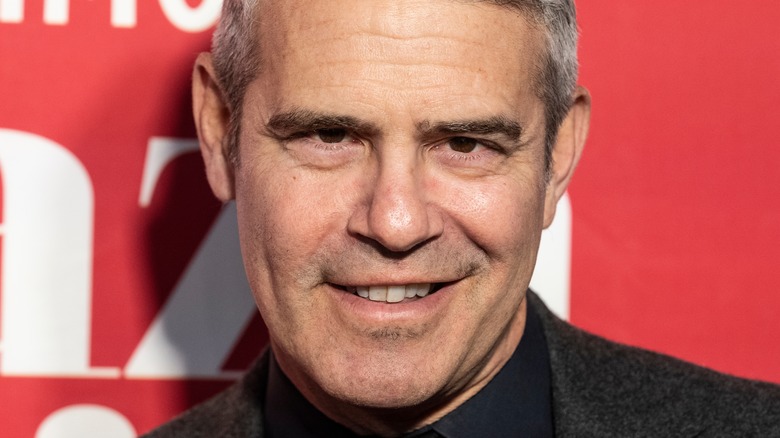 lev radin/Shutterstock
Andy Cohen is a brave man: he goes where others wouldn't dare, deep into the depths of "The Real Housewives," but in fairness, Cohen did create the beast. Per IMDb, he developed and produced the 2016 OG, "The Real Housewives of Orange County." The many franchise spin-offs spread like the black plague worldwide. Drunkenly teetering on Louboutins while smacking a housewife with your Hermès handbag soon became a TV staple and even the norm. However, there's one Jersey gal at the heart of most of the biggest "Real Housewives" beefs ever, and that's Teresa Giudice. She's yet to meet a co-star she wouldn't flip a table at.
Teresa's feud with "The Real Housewives of New Jersey" co-star Melissa Gorga, who's married to her brother Joe Gorga, is legendary. Melissa's relationship with Teresa is as full of beef as a dumpster stuffed full of double whoppers. The two women have even recently dropped the "fr" from frenemies since Joe and Melissa bailed on Teresa's wedding to Luis Ruelas.
During BravoCon 2019, Teresa compared Melissa and Joe joining "RHONJ" with her (extensive) legal issues, which ended in her incarceration and the deportation of then-hubby and baby daddy, Joe Giudice. She determined jail was the lesser of the two evils. "My family came on the show behind my back, and that was the worst thing that could have ever happened to me," Teresa said. However, Cohen is clearly over it and he didn't hold back on Teresa and Melissa's feud during BravoCon 2022. 
Even Andy Cohen is over Teresa Giudice and Melissa Gorga's feud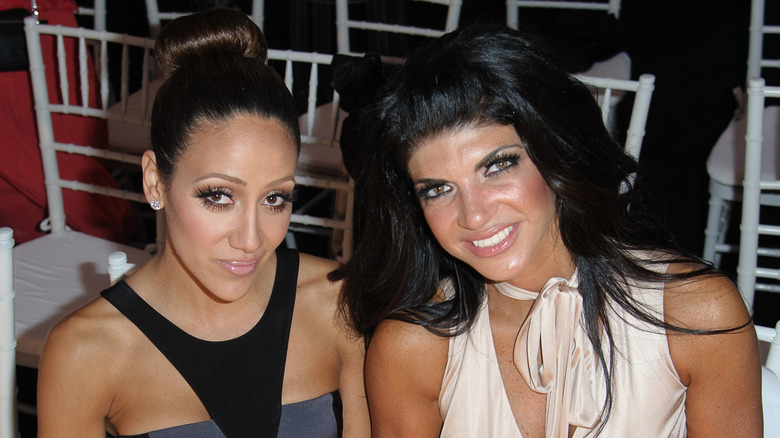 Dave Kotinsky/Getty Images
Most people head home for the holidays if they want to watch drunks dragging up the past and fighting at the dinner table. However, Andy Cohen chooses to stick with his "Real Housewives" and he's endured a lot over the years. Taylor Armstrong screaming at a cat memes, wig brawls, and more cocktail chucking fights than you can throw a twizzle stick at. However, even Cohen's over Teresa Giudice and Melissa Gorga's feud.
According to a reporter from The List, the panel was split into two for the "Ask Andy" BravoCon 2022 Q&A. Teresa and Melissa blamed each other for the security measure, insisting it wasn't their fault. Cohen begged to differ, saying the two are "kinda ... responsible" for the panel split. "They're really not in a good place as you might have gathered," Cohen explained when asked about the need for the separation.
"We want this to be entertaining for everyone, and also, we're on the precipice of a really great season of New Jersey airing, okay?" Cohen continued. "They're in a really kind of limbo-y place where if you bring them all out together ... they're in a different place than they were the last time we saw them all as a group, and I think it's better to let [all the drama] show live on air." Buckle up fans. It's going to be a bumpy ride in the Garden State.