Melissa Gorga Reveals What Her Relationship With Teresa Giudice Is Like Today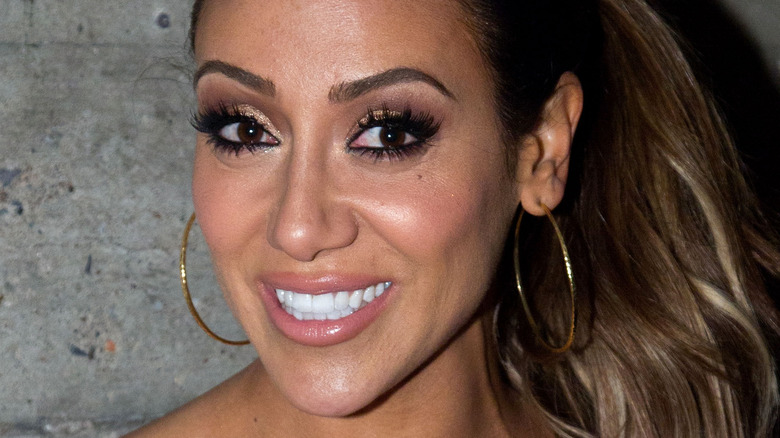 SD Mack/Shutterstock
Teresa Giudice and Joe Gorga's relationship has wavered throughout "The Real Housewives of New Jersey." But the tension between the TV siblings has reached new heights ahead of the "RHONJ" Season 12 reunion, if its April 25 trailer is any indication. Set to air on May 3, the much-anticipated three-part Bravo special will show Joe storming off the set after vowing to quit, according to People. "I'm done," Joe says in the preview.
The trailer also shows Giudice and Joe have a heated argument after she demanded that he defend her fiance, Luis "Louie" Ruelas, in the face of Margaret Josephs and her husband Joe Benigno's attacks. The reality star then accused Joe and his wife, Melissa Gorga, of also dissing Ruelas. Joe was not having it. "You know what? Be a sister once in a while," he told Giudice before exiting the room, Page Six reported. 
While the trailer doesn't show why Joe left the set of the reunion, Giudice told Us Weekly on April 28 he got upset over what she told host Andy Cohen following a question. "When I gave my answer, my brother's like, 'There you go putting me down.' And I'm like, 'First of all, I would never put my brother down.'" Unsurprisingly, the drama has also affected Giudice's relationship with Melissa, which has similarly had ups and downs. 
Melissa Gorga has no ill feelings toward Teresa Giudice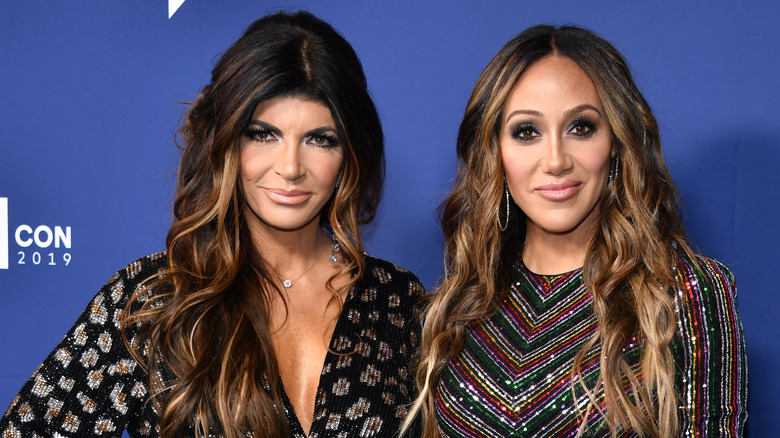 Dimitrios Kambouris/Getty Images
Melissa Gorga hasn't spoken to Teresa Giudice since they filmed the reunion, Gorga revealed on "Watch What Happens Live!" on April 19. However, that doesn't mean she has ill feelings toward her sister-in-law, Gorga told TMZ on April 28. For the Envy boutique owner, Giudice will always be family and will continue to be in her life. They aren't friends, she clarified, adding that their interactions are pretty much restricted to work. "We don't meet up off-camera," she told TMZ.
Giudice, on the other hand, is more public about her feelings for Gorga. Giudice didn't hesitate to share with E! News that her brother's wife won't be in her wedding to Louie Ruelas. "It is what it is," she said. "I'm not her best friend, she's not my best friend." However, Giudice agrees with Gorga that blood is thicker than water. "We're family. I love her. She's my sister-in-law, and vice versa," she revealed. "And I'm sure she loves me because I'm her sister-in-law."
Gorga has previously expressed doubts about Giudice's statements regarding family. "She's the one who claims, 'I love my family. I love family.' And then she ... goes BOOM as soon as you stick next to her? Bulls***," she said on "The Real Housewives of New Jersey" Season 9 reunion in 2019 (via Entertainment Tonight). As Tre says, never go against the family!