Tensions Between Teresa Giudice And Joe Gorga Reach New High During RHONJ Reunion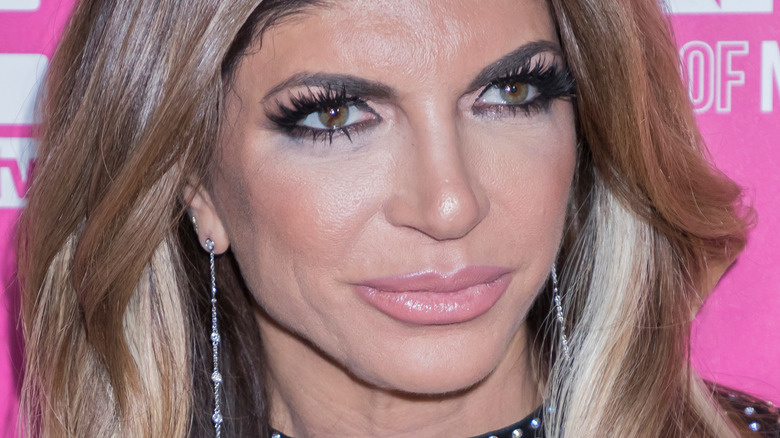 Sam Aronov/Shutterstock
It must be exhausting being Andy Cohen. The incredibly patient host of "Watch What Happens Live" almost loses his cool in the trailer for Season 12 of "The Real Housewives of New Jersey" reunion show. And what's partly to blame for making Cohen so frustrated? The relationship between siblings Joe Gorga and Teresa Giudice, of course.
There's always plenty of drama to go around on the "RHONJ" set (naturally) and much of it's stirred up by Gorga himself — sometimes more than the eponymous housewives. He has spoken plainly about his thoughts on Teresa's ex-husband, Joe Giudice, resulting in a huge blowout brawl that still has people talking. Gorga's comments about Joe Giudice upset his niece, Gia Giudice, whose relationship with her father is not as close as she'd like, as Joe Giudice was deported after his prison sentence. It's also well known that Teresa and Joe Gorga's wife Melissa don't exactly have the best relationship, ever since Season 3 when Teresa admitted that Gorga changed "after he got married." It's possible the sisters-in-law have not even spoken since the reunion, per The U.S. Sun. And now that Teresa's getting married again to Luis Ruelas, it looks like Melissa won't be in the wedding party.
As Season 12 of "RHONJ" barrels toward its conclusion, with its season finale airing on April 26, Bravo released a trailer for the upcoming three-part reunion special, which airs May 3, 10, and 17, per IMDb. And whoa, do things appear to get explosive between siblings Teresa and Gorga.
Joe Gorga storms off the set and threatens to quit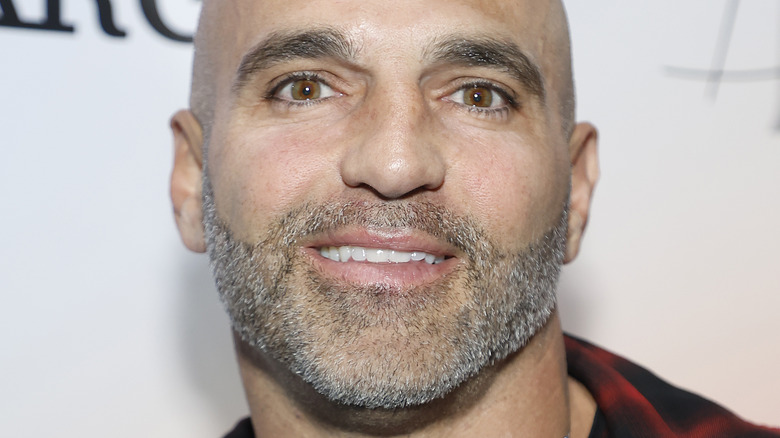 John Lamparski/Getty Images
As we can see in the trailer for the forthcoming "The Real Housewives of New Jersey" Season 12 reunion, the tension between Teresa Giudice and her brother Joe Gorga appears to intensify. It ratchets so high, in fact, that Gorga even gets up and storms off-set, saying, "I'm done. F**k you, people," later adding, "You know what? I quit."
Whether that will prove to be true or just something said in the moment remains to be seen (it's certainly not the first time a "Real Housewives" member has threatened to leave). It's also not clear from the trailer why exactly he's so angry. One reason could be the continued tension between Gorga and his niece, Gia Giudice. Page Six reported that Gorga and Teresa argued during the reunion about the emotional feud that brewed between Gia and Gorga earlier in the season. According to an insider host Andy Cohen told Teresa to bring Gorga back, saying, "Go get your brother. We cannot have him quitting the show."
The trailer also shows Teresa and Gorga fighting backstage, with Teresa accusing Gorga and his wife Melissa of "talking about my f***ing boyfriend," referring to her new fiancé, Luis Ruelas. Gorga replies, saying, "You know what? Be a sister once in a while." Later in the trailer, Gorga tells Teresa, "You gotta stop putting me down." While it could be any of these things, or the cumulation of everything, that upsets Gorga, it certainly seems like peak capital-d Drama.