Gia Giudice And Joe Gorga's Emotional Feud Explained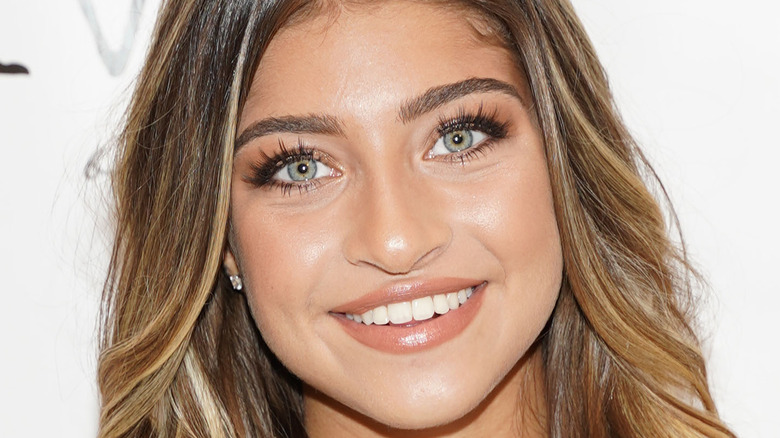 Manny Carabel/Getty Images
Family drama runs deep on "The Real Housewives of New Jersey," particularly between Teresa Giudice and her brother Joe Gorga. The Giudices and Gorgas have long had a tumultuous relationship as family. But ever since Teresa took the fall for her ex-husband Joe Giudice and served prison time in 2014, Joe Gorga has blamed Joe Giudice for their family's struggles and harbored harsh feelings toward the father of his nieces: Gia, Gabirella, Milania, and Audriana. In a 2021 episode of "RHONJ," Joe Gorga reached his boiling point during a heated argument with Teresa about her ex-husband, yelling, "He ruined everything!"
Joe Gorga shared he'd been holding back his anger at Joe Giudice for "an extremely long time" on the "RHONJ" Season 11 reunion, per People. "I've kept my mouth shut for a very long time so if I exploded once, now I'm the bad guy," Joe Gorga said. Someone who didn't take kindly to Joe Gorga bashing her father was Teresa's eldest daughter Gia. The Rutgers University student was hurt by her uncle talking down about Joe Giudice, who the girls don't see often due to his deportation following his prison sentence. The family members' opposing viewpoints about Joe Giudice ultimately came to a head in an emotional fight between uncle and niece on an upcoming "RHONJ" episode.
Gia Giudice calls out Joe Gorga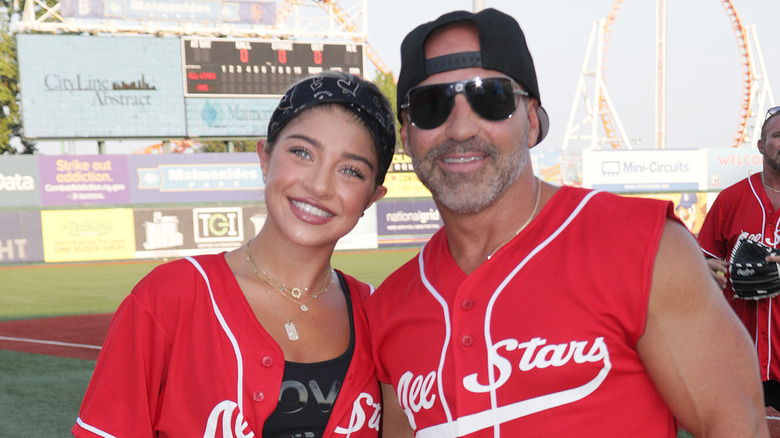 Rob Kim/Getty Images
In a sneak peek into the February 8 episode of "The Real Housewives of New Jersey," Gia Giudice feuds with her uncle Joe Gorga in an emotionally heated argument. When Joe overhears Gia saying her father "didn't deserve" Joe's comments at Teresa's pool party, her uncle interjects. Gia fires back, "If you're going to come at me disrespectfully ... then I won't talk to you," per Page Six. Joe takes issue with Gia's tone and points out his status as her uncle and godfather. "That doesn't mean anything Zio [Uncle] Joe," Gia hurls back. "I'm an adult now, too, so you can talk to me like one." Joe then storms off from their conversation with no resolution.
In reaction to their onscreen feud, Joe's wife and fellow Housewife Melissa Gorga defended her husband in an interview with Page Six, sharing he has a special place in his heart for his nieces, "especially Gia." She shared, "He's always put in a tough position because I think he's never going to win the conversation about their father."
Gia, meanwhile, reacted to her confronting Joe when she appeared on "Watch What Happens Live." Gia said of Joe, "I was a little surprised by the way he reacted towards me, and how defensive he was because bottom line, it is my father, so have a little respect."