The Real Reason Gia Giudice Is Telling Her Mom To Apologize To Another Member Of RHONJ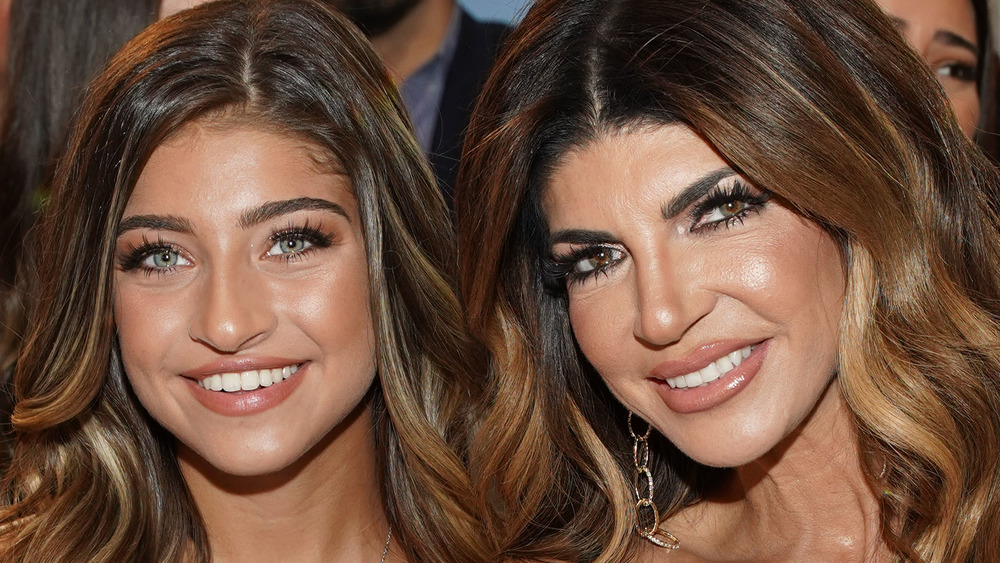 Manny Carabel/Getty Images
There's proof that maturity knows no age. While the Real Housewives of New Jersey stars are duking it out onscreen, 20-year-old Gia Giudice is calling a cease-fire. Her mother, Teresa Giudice, has been feuding with costar Jackie Goldschneider for years, but this time it's gone too far. 
Per Page Six, Jackie confronted Teresa for spreading a rumor that her husband Evan Goldschneider was unfaithful. While Teresa clarified that she wasn't spreading the rumors, just "heard them," Jackie made an analogy involving Gia.  "Okay, well, you know what? I heard a rumor that Gia snorts coke in the bathroom at parties," Jackie countered. She later tweeted to clarify the comment, writing: "My analogy about Gia was simply an analogy – there was no truth to it of course. The rest of the cast understood this, which you'll see in the coming weeks. The behavior at my husband's birthday party is truly unfortunate – destroying a marriage and family is not entertainment." 
RHONJ alum Dina Manzo came to Gia's defense, posting on social media that Jackie should never have involved Teresa's daughter. "A grown woman should not use that analogy about a minor EVER," Dina captioned. Now, Gia herself is urging her mother to apologize to Jackie. Why the change? Keep scrolling to find out! 
Gia Giudice knows her mom upset Jackie Goldschneider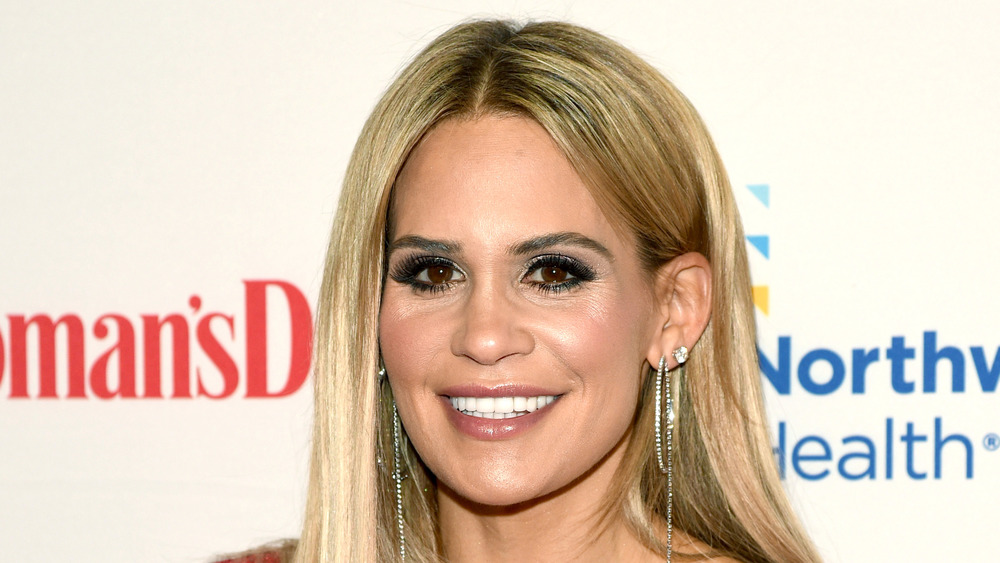 Bryan Bedder/Getty Images
Gia Giudice may not have forgiven, but she hopes to forget soon. 
Following Jackie Goldschnieder's comments, Gia tweeted that Jackie's behavior was nevertheless inexcusable. "Saying it was an analogy is making it excusable, it's not," Gia wrote. "My character is now being questioned. My name was used to make a point. No one should be used in that way, I am suffering the consequences for such an outlandish and untrue statement. While her marriage is happy & in tact." 
Gia then turned her sights on her mother, Teresa Giudice. "You're upset because she said something about me. She's upset because you said something about her marriage," Gia explained, per Page Six. "You should apologize because I'm sure you weren't happy when cheating rumors were going on about you and dad. If you upset her, say sorry." 
Only time will tell whether Teresa apologizes to Jackie, but one thing is for certain: these Jersey gals sure know how to hold a grudge!