RHONJ: The Truth About Jackie Goldschneider's Husband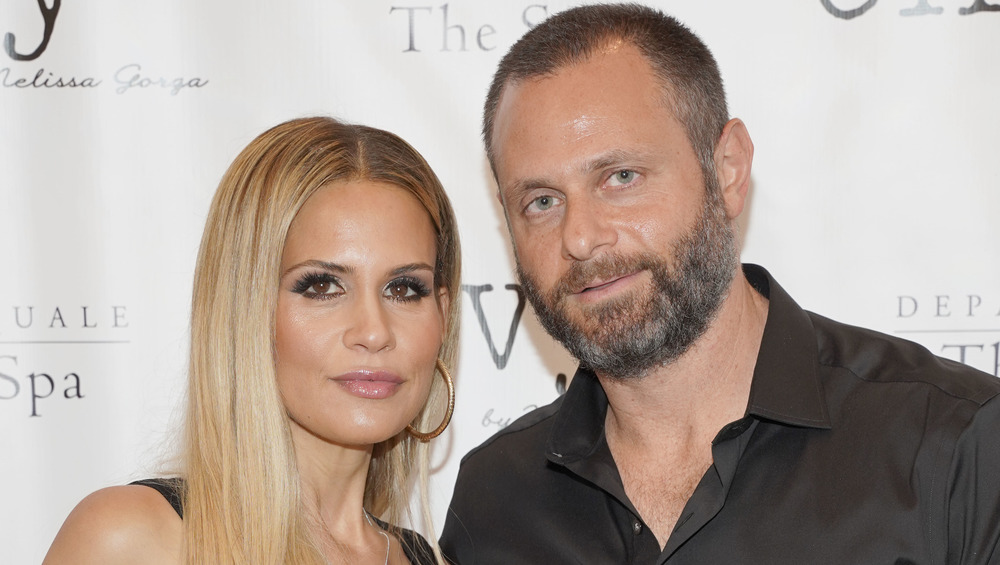 Manny Carabel/Getty Images
Real Housewives of New Jersey is famous for its spitfire Jersey girl drama. But some of these real husbands are equally as fascinating! From Joe Giudice's jail time to Kim Granatell's husband divorcing her after appearing on the series, the Garden State men could put Tony Soprano to shame. 
Housewife Jackie Goldschneider's marriage is a bit more tame than her costars' relationships, though. Her husband, Evan Goldschneider, is father to their two sets of twins, and while raising four kids is no joke, former attorney Jackie still finds time for a successful career in journalism and real estate, per her Bravo bio. Jackie comes from a successful family, helmed by her entrepreneurial mother who started a software consulting firm. Thus, she and Evan agreed to a prenuptial agreement ahead of their wedding, according to The Daily Dish. The Goldschneiders are still living large in Jersey, with multiple family homes and real estate investments throughout New York City and the Hamptons. 
So what is the truth about Jackie and Evan's relationship? Keep scrolling to find out!
Jackie and Evan Goldschneider have a healthy marriage
Jackie Goldschneider and husband Evan Goldschneider met at a Manhattan dive bar in 2003, per NorthJersey.com. They wed in 2006, and today still work to have a healthy relationship, according to The Daily Dish. "I'd love my kids to see that life is a balance and love is a balance," Jackie told The Daily Dish about her marriage. "To use a grandma term, we were 'smitten.' I'm so lucky because I really am still so in love with my husband. Every day, I get butterflies. I really do." 
Their relationship is still going strong even after Jackie announced on the show that "Jewish girls don't give bl****bs." She later joked to Page Six that she and Evan are "open to a resolution" about their oral sex situation. That's not all that's tongue in cheek: Even infidelity rumors started by costar Teresa Giudice led Jackie to threaten to stop filming, per Hollywood Life. 
Regardless, Evan and Jackie are still going strong as a Jersey power couple. According to his LinkedIn profile, Evan works as a partner at investment group Hawthorne Lane Capital. The Bergen Count-based family are not only well off financially, but also in their love for one another. There no doubt will be more drama on screen in the future, but fans can count out Jackie blowing her relationship with her soulmate husband!