Do Scottie And Larsa Pippen Get Along Today After Their Divorce?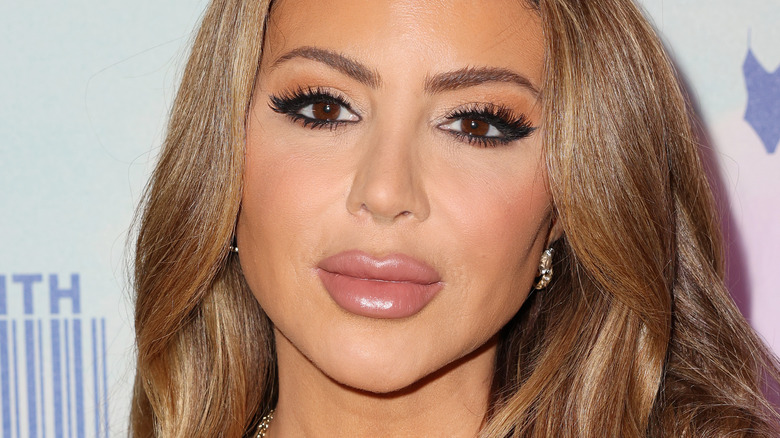 Alexander Tamargo/Getty Images
Larsa Pippen became the WAG of all WAGs (and "Hottest NBA Wife according to New York Daily News) in 1997 when she tied the knot to NBA player Scottie Pippen. The couple went on to have four children and seemed to enjoy a wonderful life together... for a while anyway. Scottie stunned the masses when he filed for divorce in October 2016. And while the pair would briefly reconcile in 2017, they were on the outs yet again when Larsa, herself, filed for divorce in 2018 citing irreconcilable differences. "It is with deep sadness that Scottie and I announce that we are legally separating. We have both tried very hard for a long time to make our marriage work and have ultimately come to the conclusion that it is best that we live separate lives," she later told TMZ about the decision to split for good. "We have so many amazing memories together, remain best of friends and love each other very much. Our four children have always been our priority and for their sake we ask for as much privacy as possible for our family during this sensitive time." 
Fast forward to December 2021 and it was officially official: The Pippens were divorced. But how do the former spouses get along today? The answer just might surprise you.
Larsa Pippen says she and Scottie Pippen are BFF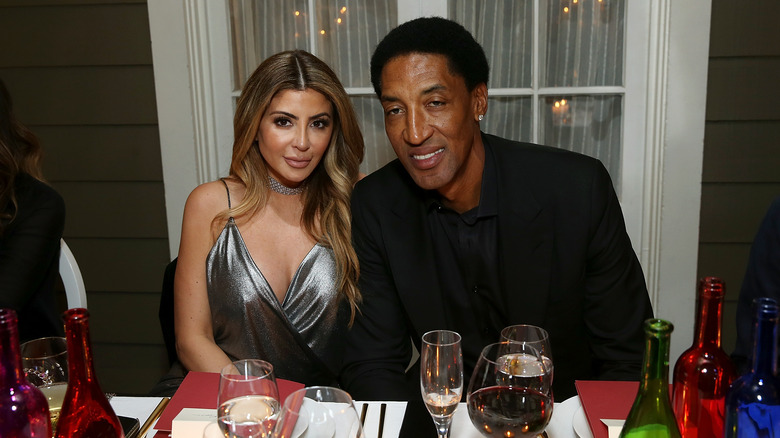 Phillip Faraone/Getty Images
Besties for resties!
During a February 2022 appearance on "Watch What Happens Live" Larsa Pippen told host Andy Cohen that things were all good between herself and ex-husband, Scottie Pippen. "We're best friends," she declared matter-of-factly. "We co-parent the same." But that's not all. Larsa also had her former hubby's back regarding the controversial basketball documentary "The Last Dance" wherein Scottie was essentially portrayed as the Robin to Michael Jordan's Batman. "Scottie wasn't portrayed as well as he should have been because I do feel like he basically was the team. I know I'm biased but he honestly really was," Larsa said. "Scottie was winning without Michael but Michael wasn't winning without Scottie. So you have to give Scottie credit. Just saying," she added. 
But don't get it twisted. It's safe to say things haven't always been so amicable between the famous exes... 
Larsa Pippen claimed Scottie Pippen was 'used to controlling the narrative'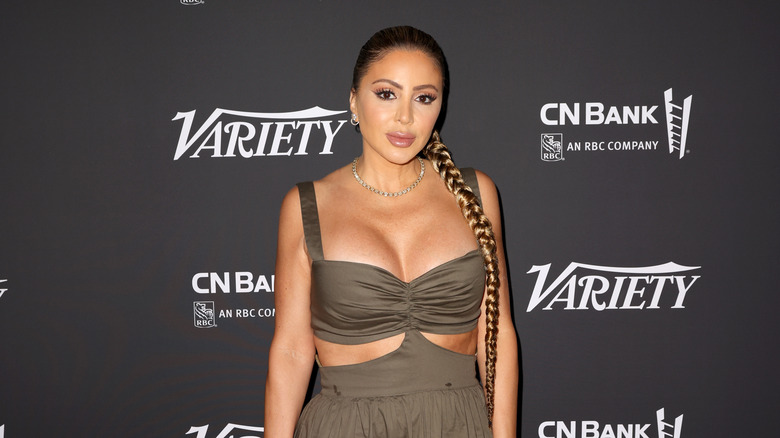 Alexander Tamargo/Getty Images
Larsa Pippen and Scottie Pippen weren't always on the same page.
During Season 4 of "Real Housewives of Miami" Larsa let it all hang out when she discussed her impending divorce with Scottie. Per Page Six, the Miami Housewife revealed to fellow cast member Alexia Echevarria that the estranged spouses were at odds over the sale of their Florida residence. According to Larsa, after she pressured Scottie to sell the family home, Scottie sought revenge by demanding that their daughter Sophia be sent back to Los Angeles. "I was traumatized," Larsa recalled. "If he doesn't get his way, he punishes me. He's like The Punisher." Later in her confessional, Larsa elaborated on the house drama. "This is like his last piece of control that he's got over me and the kids. He's only punishing me because I'm making him sell the house." She also claimed that her ex was "used to controlling the narrative." Spoiler alert: the former couple did eventually unload the luxury Florida digs... to the tune $10.5 million large, per the New York Post. Cha-ching!