Inside Joe Alwyn And Ryan Reynolds' Friendship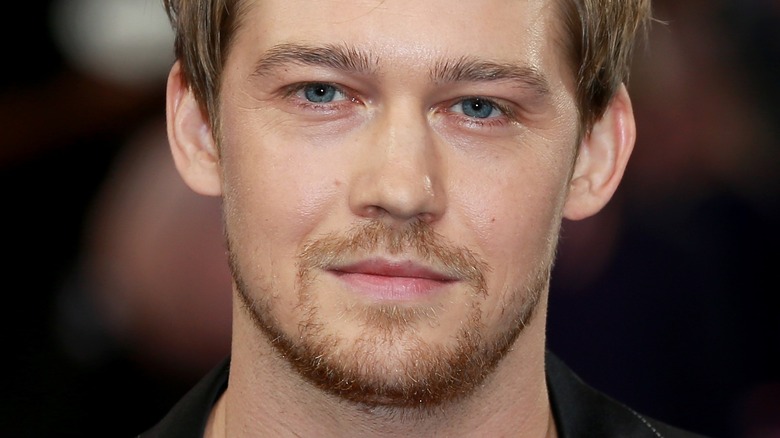 Fred Duval/Shutterstock
If there's any couple other young stars should turn to for relationship advice, it's Ryan Reynolds and Blake Lively — not that their famous friends Taylor Swift and Joe Alwyn need it.
Reynolds found himself on the periphery of Swift's famous squad in 2015. The story of their friendship began when Lively used Instagram to express her admiration for Swift in her typical humorous fashion. In response to accusations that one of her previous posts was meant as a dig at Swift, Lively wrote, "Umm whoever thought I was throwin shade clearly doesn't know I have a 'Taylor Swift Please Be My Wife Voo Doo Doll'" (via Entertainment Tonight). By the end of the year, Lively and Swift had become BFFs. Swift was in Australia for her "1989" tour, while Lively was there filming "The Shallows," so they met up to see some kangaroos and visit an amusement park.
Fans saw photographic evidence that Reynolds was a Swiftie the following year when he attended Swift's big Independence Day bash with his wife. He got caught giving the singer and her then-boyfriend, Tom Hiddleston, what appeared to be a death glare. But the "Deadpool" star later assured Entertainment Weekly that he wished no ill will on his Marvel-mate and Swift. "If I'm not aware a photo is being taken, my natural resting face is one of a man dying," he explained. We don't know if Reynolds and Hiddleston ever became bros, but he clearly adores Alwyn, Swift's squeeze since 2016.
Ryan Reynolds wrote an essay about Joe Alwyn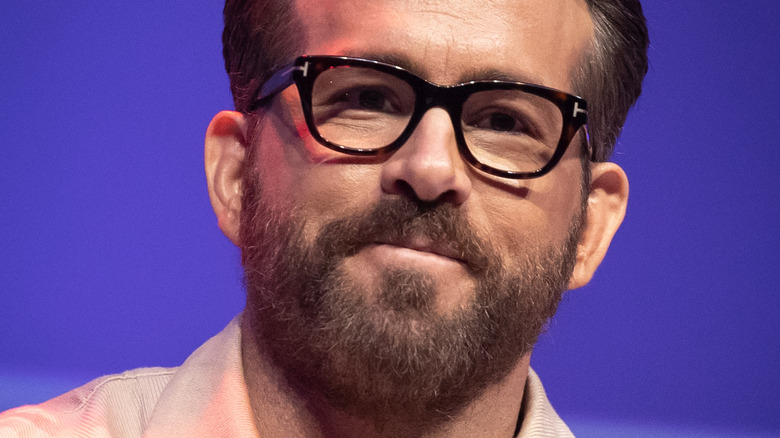 Arnold Jerocki/Getty Images
Luckily for besties Taylor Swift and Blake Lively, their partners immediately hit it off. In 2017, we first learned of the existence of the famous foursome of friends when Us Weekly reported that Swift and Joe Alwyn had visited Lively and Ryan Reynolds in Rhode Island. Swift and Alwyn reportedly spent two days enjoying conversations with their friends before jetting off to New York.
Reynolds confirmed that he first met Alwyn around the same time "The Favourite" star started dating Swift in a sweet tribute honoring his fellow actor's work. Revealing that they had bonded more than anyone realized, Reynolds profiled Alwyn for Time's 2022 Time100 Next list. "I've known Joe Alwyn for six years — and that's long enough to see someone's heart," Reynolds wrote. "Long enough to know whether or not they're made of good stuff. And Joe Alwyn is made of good stuff." We also learned that the Aviation American Gin co-owner knows exactly what to get his BFF for his birthday. "He lives at the intersection of enigmatic mystery and fun drinking buddy," Reynolds continued.
But, while Alwyn's acting and conversational skills might get a glowing review from Reynolds, don't expect the "Conversations with Friends" star to spill any details about their friendship. Alwyn isn't one to say much about his life outside of work, explaining to GQ, "It's a mix of me being British and having a private life."
Taylor Swift gave Joe Alwyn and Ryan Reynolds a Grammys shoutout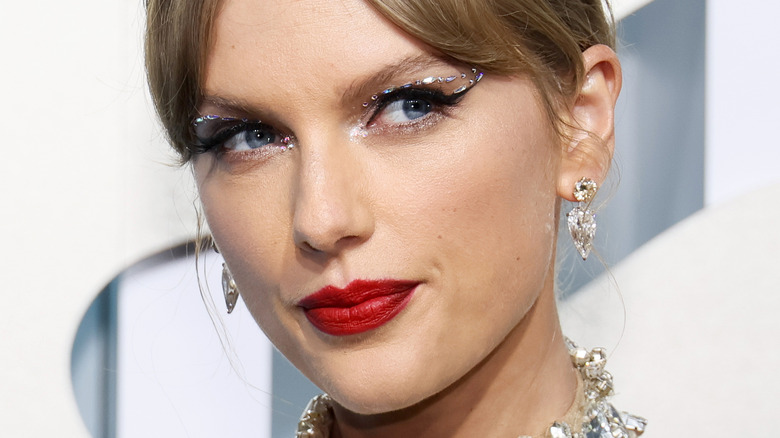 Dia Dipasupil/Getty Images
Joe Alwyn and Ryan Reynolds have similar views when it comes to privacy. Alwyn told Elle UK he's reluctant to share too much about himself because he fears more will be demanded from him, and it might not help that Swifties are obsessed with analyzing words, thanks to Taylor Swift's fondness for Easter eggs and cryptic clues. As for Reynolds, he summed up his feelings in an interview with Details, saying, "It's just tough and almost emotionally violent — for anyone, I think — to see your personal life summarized in a sentence." But when your significant other is a successful entertainer, sometimes they're going to say your name in front of an audience of millions.
When Swift won her album of the year Grammy in 2021, Alwyn got a sweet shoutout for his "Folklore" contributions. "I want to thank Joe, who is the first person that I play every single song that I write and I had the best time writing songs with you in quarantine," Swift said (via E!). Reynolds and Blake Lively also got a thank you, but Swift described them as the parents of Betty, whose name she borrowed for the title of one of her songs.
The singer revealed that Reynolds and Lively also get to hear her music before anyone else, and we can't help but picture Swift, Alwyn, and their friends all cozy in their matching cardigans during a private listening party.