BravoCon 2022: Shep Rose And Taylor Ann Green's Messy Breakup Reaches Heartbreaking Conclusion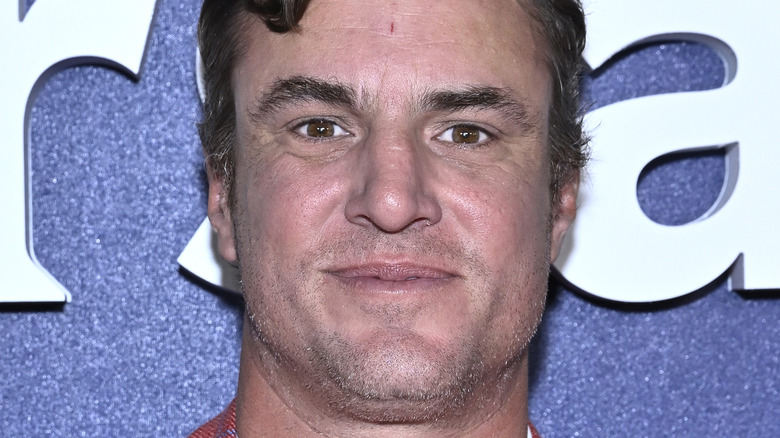 Roy Rochlin/Getty Images
Unlike Las Vegas, what happens at BravoCon 2022 does NOT stay there.
Following the explosive "Southern Charm" Season 8 reunion wherein tensions came to a head between exes Shep Rose and Taylor Ann Greene, all eyes were on the former couple as they reunited once again in The Big Apple to participate in the highly anticipated fan event. "The situation with Taylor and him is, like, she said, there is so much love between them. In a way I feel like the kid in the divorce," cast newcomer and Rose's cousin Marcie Hobbs said about the challenging predicament, per People. "We love them individually, and we love them together. At the end of the day, they're gonna have to figure out their paths. And we're just gonna have to sit back and watch because we love them so much and want the best for them."
Sadly, however, it appears the Southern Charmers and former lovebirds "paths" have finally reached a heartbreaking conclusion...
Shep Rose will always love Taylor Ann Green
Times have changed... don't cha know? Don't cha know?! 
BravoCon 2022's "Southern Charm" panel featuring cast members Shep Rose, Taylor Ann Green, Patricia Altschul, Kathryn Dennis, Madison LeCroy, Craig Conover, Venita Aspen, Olivia Flowers, and Marcie Hobbs proved eventful to say the least. According to a reporter from The List, Taylor Ann Green seized the opportunity to make amends for her behavior towards her ex-boyfriend at the reunion. "I apologize for jumping down your throat," she told Rose. Rose, however, was adamant that an apology was not necessary. "She never has to apologize to me. I have her back. I love her for eternity." 
Sadly, however, it appears this kind of love is different than the romantic love the couple once shared. Meanwhile, the reigning matriarch of the reality television series Patricia Altschul offered up some sage old advice to those in the audience (and perhaps on the stage as well.) "When men tell you who they are believe them. Men don't change," she warned. "Shep never misrepresented himself," she maintained.
Alexa, play "I'll Always Love You" by Dolly Parton.