Why Did Shep Rose And Taylor Ann Green Reportedly Break Up?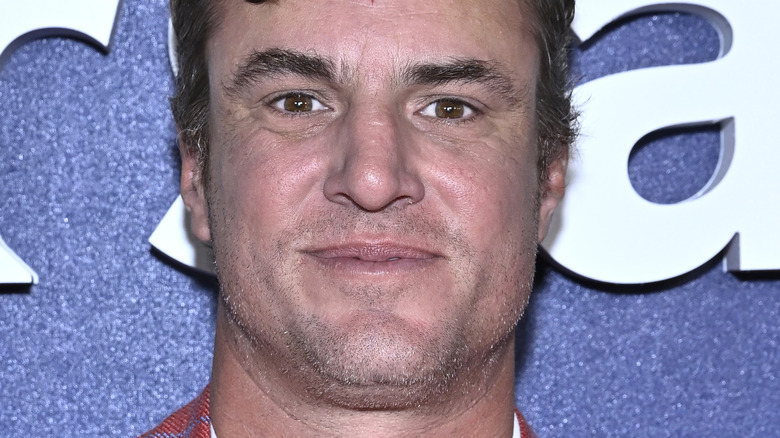 Roy Rochlin/Getty Images
Taylor Ann Green and Shep Rose have parted ways after two years, but what was the final straw for the "Southern Charm" couple? 
As longtime fans of the Bravo smash hit will know, Green and Rose's relationship hasn't always been, ahem, rosy. Quite the contrary, over the years, they've faced a number of obstacles. One of those came in the form of infidelity. As Rose admitted in the "Southern Charm" Season 7 reunion, he kissed another woman (via People). However, he also revealed that Green had forgiven him. "She goes, 'look, I hate what happened and it hurt me a lot, however, I'd like to stay with you. I'm in love with you. You make me happy.'" Rose admitted to being "blunt" with his girlfriend in the time they have been together. Speaking to Us Weekly, he revealed, "The way I was raised and the way my family is, is we're very blunt." However, once again, he acknowledged that he was working on it. He pointed out that co-star Austin Kroll had raised concerns over how Rose spoke to Green. "He's right," the "Average Expectations: Lessons in Lowering the Bar" author conceded. 
In spite of their ups and downs, though, Rose opened up in the same interview about being more ready for commitment. When asked if he thought he might propose in the near future, he laughed, "I am trending in that direction, let's put it that way." So, what happened?
Taylor Ann Green wanted more commitment
Shep Rose may have told Us Weekly he was "trending in [the] direction" of proposing, but it seems it was too little, too late, for Taylor Ann Green. People was the first to report that Green and Rose's relationship has ended. 
Based on sources speaking to the publication, it seems Rose's idea of what commitment entailed was to blame. According to one source, Rose was still not quite over his fears of monogamy, and it simply became too much for Green to deal with. A second source added that she was "incredibly hurt" about the breakup. However, given everything they had been through, she knew it was for the best. "She knows that she deserves a guy who will fight for her, not one who is so selfish." 
It seems like the writings might have been on the wall for these two for quite some time. In a March 2021 episode of "Watch What Happens Live with Andy Cohen," the host asked Rose when he planned on proposing to his then-girlfriend. However, far from being the response anyone wants to hear, he beamed, "I don't know, but I tell you this, Andy. I've started to ... unfollow a bunch of people on my Instagram, and I think that means I really care about Taylor." Green's response? A look of horror. Same, girl, same. Here's hoping both Rose and Green can find what they are truly looking for — and that no one else gets hurt along the way.