Why Shep Rose Almost Ended His Relationship With Taylor Ann Green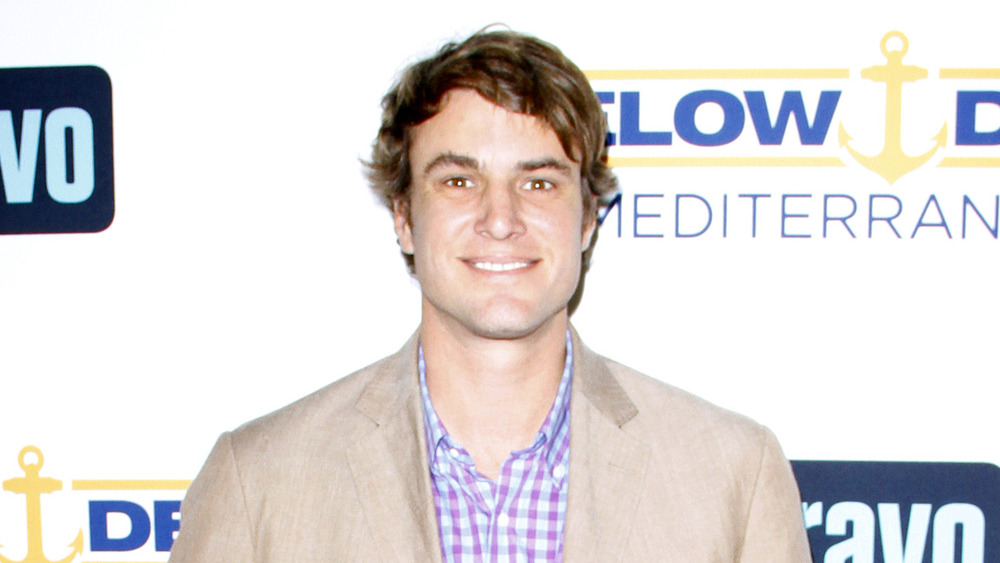 Donna Ward/Getty Images
Reality TV star Shep Rose has earned quite a reputation for himself on Bravo's hit reality show Southern Charm. Most would probably consider Shep to be a forever bachelor, possibly even suffering from a case of Peter Pan Syndrome (i.e. meaning he won't ever grow up)... until Season 7 premiered in late October 2020! Enter Shep's new serious girlfriend, Taylor Ann Green — the one woman who appears to have done the unthinkable: tame Shepherd Rose.
During an interview with Decider in November 2020 following the kick-off of the new season, the Southern Charmer spoke candidly about his new relationship with Taylor. That includes covering how it began, how it's going now, and even how he almost (gasp!) ended it. Keep reading after the jump to learn all about how Shep considered calling things off with Taylor Ann. And more importantly, what ultimately saved the Bravo star from doing so!
Shep Rose had to have the 'I'm filming' talk with girlfriend Taylor Ann Green
Jason Kempin/Getty Images
Southern Charm's Shep Rose was adamant that, even at only 26 years old, his girlfriend Taylor Ann Green is "mature beyond her years," during his interview with Decider. "Otherwise I wouldn't be in the relationship, because I couldn't stand squealing. I don't know what these millennials are up to, but she's not really that stereotype or whatever," he added.
According to Shep, one of the things that drew him to Taylor was her willingness to enter into the relationship with an almost laissez-faire approach. "We just started seeing each other very casually. No promises. Nothing like that, which is the exact way to win my affections, which is not intense," he gushed. 
But after three months, Shep had to have the dreaded talk with Taylor... no, not the breakup talk — the "I'm filming a reality TV show" talk. "We met maybe three months before we started filming, and I was like, I was like, 'Look, I'm going to start filming. You need to let me know if that's okay. If you don't want to do it, then unfortunately we probably can't see each other. I can't hide. I'm not trying to hide anything.' I had to talk to her, and she had some trepidation," he explained.
Luckily, after some cajoling, Taylor came around to the idea. Now the couple are hitting the reality TV circuit by storm!