The Kardashians Face Off Against Blac Chyna In Court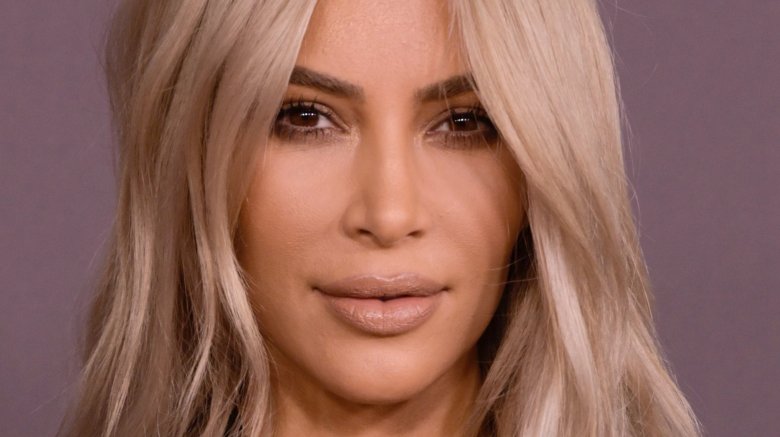 Getty Images
The reality TV stars — or, rather, their legal teams — headed to court to resolve a recent lawsuit.
TMZ reports that Kim Kardashian and Kris Jenner found fortune with a courtroom judge, who dismissed Blac Chyna's lawsuit against them.
As Nicki Swift previously reported, Chyna had claimed that Kim and Jenner had used their "power and influence" at the E! network to cancel her show with ex Rob Kardashian, Rob & Chyna. The Kardashians, in response, hit back, stating that Chyna caused the termination of the series after she filed a restraining order against Rob.
According to TMZ, the judge sided with Kim and Jenner's lawyer, Shawn Holley, as he apparently didn't agree with the argument presented by Chyna's attorney, Lisa Bloom. In response to a claim that the Kardashians made Chyna look like a bad mother — which, Bloom argued, caused E! to drop Rob & Chyna — the judge, who said he did not see the series, reportedly found it unlikely that the network would end the show for that reason.
The judge also determined that since Chyna was only in negotiations with E!, the Kardashians couldn't have interfered with her contract.
However, while the judge dismissed the case against Kim and Jenner, he apparently left future lawsuits against the women open if Chyna wanted to pursue a new case against them. And apparently, Chyna's lawyer found this ruling to be a major win. "They are still in the lawsuit, Rob, Kris and Kim. I think it's a victory for us because the judge is allowing us to include additional allegations," she said, according to the Daily Mail. "We think we have strong claims against the family."
While it's unclear just how Bloom plans to make a lawsuit against Kim and Jenner stick, it'd certainly appear that the Keeping Up With the Kardashians stars are not out of the woods yet.
TMZ adds that Chyna's still currently suing Rob for causing the end of their show. Rob, the gossip rag notes, says that the series was canceled because of her restraining order against him, claiming that it had made filming nearly impossible.
While we wait to see how Chyna's lawsuit against Rob pans out, read all about the pair's disastrous relationship.