Meghan Markle Makes Her Feelings About Her Deal Or No Deal Gig Crystal Clear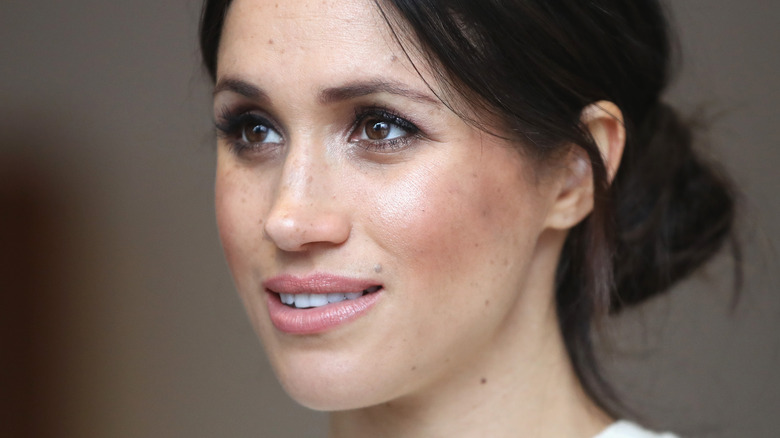 Chris Jackson/Getty Images
Former working royal turned working Montecito mother-of-two Meghan Markle raised many an eyebrow when she likened herself to Ariel in "The Little Mermaid" during her bombshell tell-all interview with Oprah Winfrey in 2021. "I went 'Oh my God, she falls in love with a prince and because of that she has to lose her voice,'" she recalled to Winfrey about the sudden realization, per The U.S. Sun. "But by the end she gets her voice back," she declared proudly. 
And while some considered the metaphor to be a sweet nod to the Disney classic, others weren't so sure. "Has Meghan Markle even tried singing 'Part of Your World' from The Little Mermaid to The Queen," one social media user tweeted. Meanwhile, another asked, "Did Meghan just call the Queen Ursula since she took her voice?" Yikes. 
Since then, however, Markle has continued to use her voice to speak out about issues that are important to her — including her feelings about her old gig on the game show "Deal or No Deal."
Deal or No Deal made Meghan Markle feel 'not smart'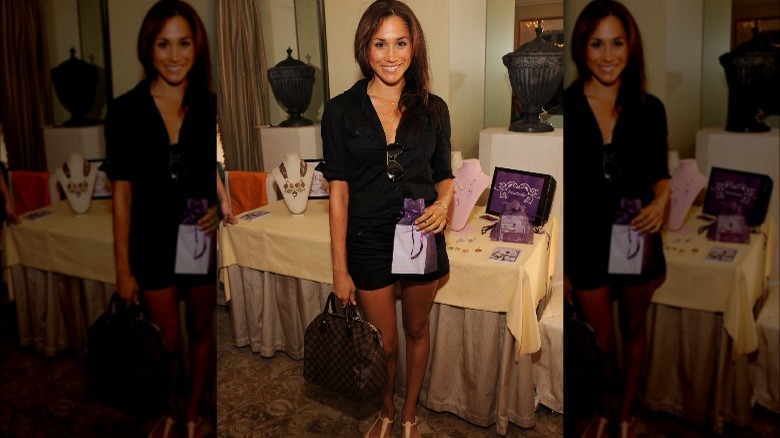 Amanda Edwards/Getty Images
Meghan Markle is mentioning it all à la former "Real Housewives of New York City" star Bethenny Frankel.
During the October 18 episode of her "Archetypes" podcast aptly titled "Breaking down 'The Bimbo' with Paris Hilton", Markle opened up to her famous guest about her old job as a briefcase totin' "Deal or No Deal" girl. "I ended up quitting the show. I was so much more than what was being objectified on the stage," she recalled to Hilton about her less-than-stellar experience. "I didn't like feeling forced to be all looks and little substance, and that's how it felt for me at the time being reduced to this specific archetype: the word 'bimbo,'" she explained. 
Even still, Markle was careful to admit that the gig did have some perks, including a steady income and health insurance. "I was grateful for the job, but not about how it made me feel, which was not smart," she confessed. "By the way I was surrounded by smart women ... but that wasn't the focus." In the end, Markle said it all boiled down to wanting more for her own daughter, Lilibet. "I want our daughter to aspire to be slightly higher," Markle confessed. "Yeah, I want my Lili to want to be educated and want to be smart and to pride herself on those things," she declared. And there ya have it, folks!