Details Of Roy Halladay's Tragic Death Revealed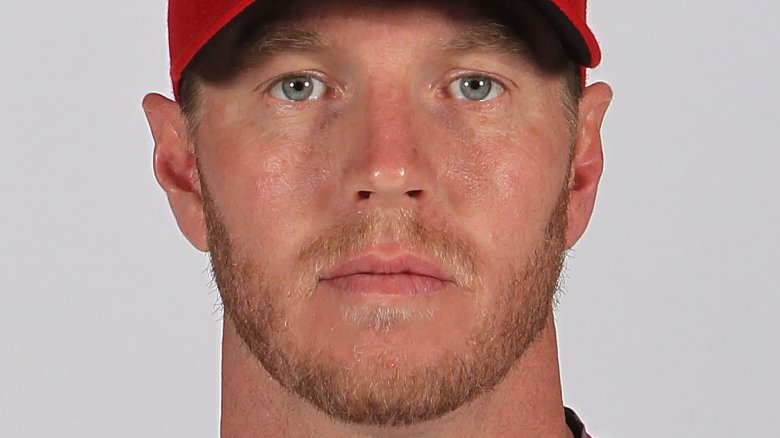 Getty Images
The former MLB star's autopsy report has been released.
According to TMZ, the cause of Roy Halladay's untimely death was listed as blunt trauma and drowning. However, the coroner's report also noted that Halladay had morphine and zolpidem — the generic form of Ambien — in his system at the time of his passing. He also reportedly tested positive for amphetamines.
The FDA states that 50 ng/ml of zolpidem "appears capable of impairing driving to a degree that increases the risk of a motor vehicle accident." Halladay was reportedly found to have 72 ng/ml of zolpidem in his system.
The coroner's report also noted that morphine may be found in a person's system following heroin use, but it has not been determined that Halladay used any illegal drugs before his death.
The autopsy report also revealed that Halladay, who'd played for Toronto Blue Jays and Philadelphia Phillies, suffered a "subdural hemorrhage," injuries to his lungs, liver and spleen, and rib and leg fractures.
As Nicki Swift previously reported, Halladay died after his plane crashed into the Gulf of Mexico in November 2017. He was the only person aboard the plane. Footage of his flight earlier in the day showed that the plane had been flying erratically, "dramatically increasing and decreasing in elevation."
One witness told TMZ, "[Halladay] was flying like that all week. Aggressively."
Unfortunately, Halladay was not the only celebrity to have passed away in 2017. As we mourn the loss of Halladay, take time to remember all those who've died in the past year.