RHOP Alums Monique And Chris Samuels Shut Down Swirling Divorce Rumors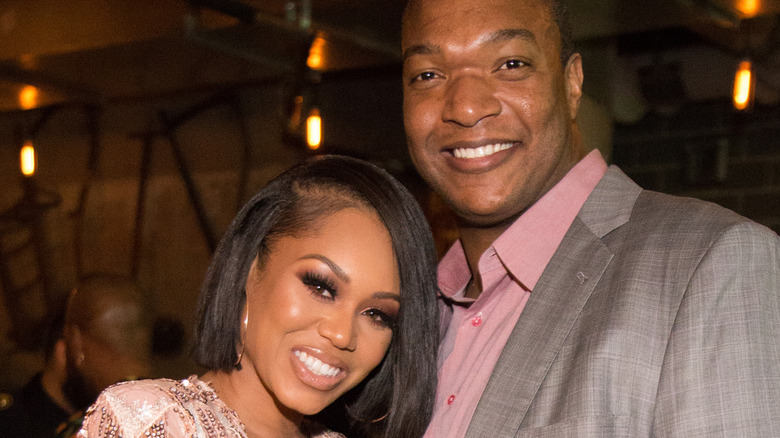 Brian Stukes/Getty Images
"The Real Housewives of Potomac" fans were shocked to hear Monique Samuels and her husband Chris Samuels were splitting up after 10 years of marriage, but the couple is insisting that the rumors are false. People stated on October 16 that multiple sources confirmed that Monique and Chris were headed towards divorce. Monique, who joined "The Real Housewives of Potomac" in Season 2, was open about the struggles in her marriage with Chris, who is a former NFL player. During Season 5, Monique had to address rumors of the paternity of her third child with Chris, per Deadline. Following Season 5, Monique announced that she would be leaving the show, as she was "over it."
Monique and Chris returned to reality television with their show, "Love & Marriage: DC." The show highlighted the issues they had in their marriage, such as a lack of intimacy between them, while they balanced raising their three children, while also having careers. Their relationship during their debut season was so rocky that fans thought the two were headed toward a divorce, per Screen Rant. Now, amid rumors of their impending divorce, Monique and Chris are putting up a united front.
Monique and Chris are 'absolutely not' getting a divorce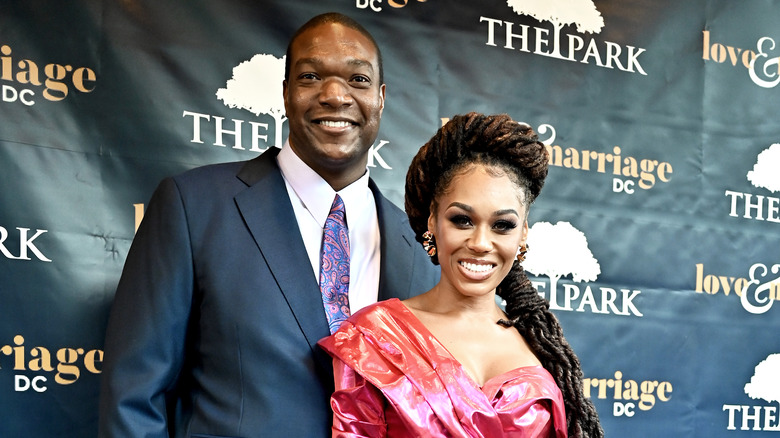 Shannon Finney/Getty Images
Monique and Chris Samuels took to YouTube Live to address the divorce rumors. Monique acknowledged that her problems with Chris were apparent during "Love & Marriage: DC," and shared, "It was crazy building up to that 10-year marker of our marriage and when you've been married that long and you have things that you're like, 'Listen, this is being unmet or I've been unheard,' you start to get frustrated ... So what y'all saw on 'Love & Marriage: DC' last season, it like was my cry for help."
Monique went on to say that she and Chris have always been "vulnerable" and "real" about their marriage and have put it out there on two reality shows. However, she firmly stated, "Are Chris and I getting a divorce? No! We're not getting a divorce. Are Chris and I going our separate ways? Absolutely not."
The former "RHOP" star had previously opened up to ET about her struggles with Chris and how reality television actually helped their marriage. "People always say that reality TV tears your marriage down. What people don't realize is that 'Real Housewives of Potomac' actually in some ways saved my marriage." Monique shared that prior to filming, she and Chris "were in a really rough place," but doing the show helped them "date" again. Monique and Chris have always been transparent about their struggles, and now they're telling the world that despite their issues, they are still together.