Olivia Munn Responds To Chris Pratt Dating Rumors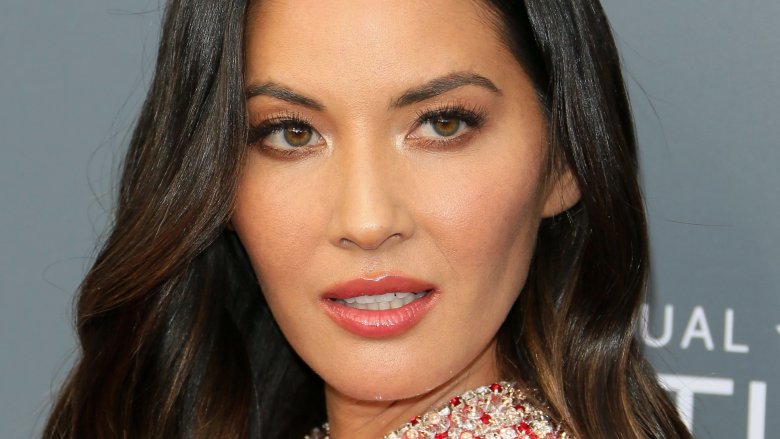 Getty Images
The X-Men: Apocalypse star just reacted to some recent gossip about her love life.
According to E! News, actress Olivia Munn found herself to be the target of the rumor mill at the start of 2018, with reports circulating that she was dating Guardians of the Galaxy actor Chris Pratt. But rather than ignore the tabloids, Munn decided to set the record straight, as she's apparently friends with Pratt's ex Anna Faris.
On Sunday, Jan. 21, 2018, Munn shared a text message exchange between her and Faris on Twitter. "Hey there! Sooo... I would never respond to random tabloid stories, but since we know each other I wanted to reach out to you personally to tell you the story about me and Chris dating has 0% truth," Munn wrote in a text.
"I'm sure you already know it's not true, or maybe didn't care either way, but I just wanted to reach out personally to tell you it's not true," Munn continued.
In response, Faris replied, "Hi!!!! Oh my god — this town is so f***ing crazy." She added, "You are so sweet to text. I love you. Having said that if you were my new sister in law I would be thrilled."
Clearly, there's no bad blood between Munn and Faris — and, furthermore, the Mom actress isn't angry to hear that Pratt may be moving on. Makes sense, considering how Faris herself may have already found love since her split from the former Parks and Recreation star.
But Munn wasn't done calling out tabloids for trying to pit her and Faris against each other. She also posted a list of statements she wanted everyone to get straight. "1. Not every woman is scorned and upset after a breakup," she wrote. "2. Not every woman is 'furious' at another woman for dating her ex. 3. Even if I was dating [Chris Pratt], some tabloids got me and [Anna Faris] all wrong."
Munn went on, "4. Women respect and love each other a lot more than some people like to think. 5. Chris and I would have a horrible celebrity name." And, with examples like "Crolivia," "Prunn," "Chrisivia," and "Olipratt," Munn's not wrong.
As Nicki Swift previously reported, Faris and Pratt, who share son Jack, announced their separation in August 2017. In a joint statement, they said, "We tried hard for a long time, and we're really disappointed. Our son has two parents who love him very much and for his sake we want to keep this situation as private as possible moving forward."
Faris and Pratt later filed for divorce in early December.
Munn also went through her own breakup in 2017. She and Green Bay Packers quarterback Aaron Rodgers called it quits in April, after dating for three years.
While we wait to see if either Faris or Pratt comment on Munn's public post, read all about the real reasons the couple split.