Tiffany Haddish, Andy Serkis To Host 2018 Oscar Nominations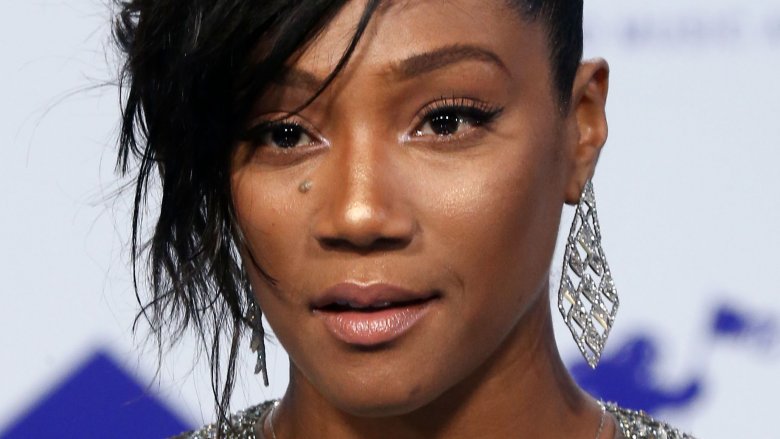 Getty Images
The movie stars are joining forces.
According to Entertainment Tonight, Tiffany Haddish and Andy Serkis will host the 2018 Oscar nominations event early on Tuesday, Jan. 23, 2018, in Los Angeles. It will take place at the Academy's Samuel Goldwyn Theater at 5:22 a.m. PST.
As the website reported, a number of other celebrities will be waking up early to help announce this year's nominees, including the likes of "Priyanka Chopra, Gal Gadot, Salma Hayek, Michelle Rodriguez, Zoe Saldana, Molly Shannon, Rebel Wilson, and Michelle Yeoh."
To find out whether your faves are nominated this year, be sure to tune in to the event's livesteam at Oscar.com, Oscars.org, or the Academy's YouTube channel.
As Nicki Swift previously reported, Jimmy Kimmel is gearing up to host the Oscars for the second year in a row. Academy President Cheryl Boone Isaacs previously called him "one our finest hosts in Oscar history."
The 50-year-old late-night host opened up about his upcoming hosting gig in early January. Specifically, he revealed whether or not he'll tackle Hollywood's multiple sexual harassment scandals when he takes the stage.
"I felt Seth made a joke specifically for me and my wife," Kimmel said, in reference to a one-liner his colleague Seth Meyers told during his 2018 Golden Globes monologue — in which he equated himself to the first dog that was sent into space to see if it survived. "And I did feel that way, 'I have to see what Seth says and how it's received,' and I thank him for being that litmus test."
"It's a bit like getting into a hot tub. You can't really tell the temperature until you get into it," the comedian joked. "But suffice it to say, it will be a part of the show unless there's a nuclear weapon heading to Sacramento that night."
The 90th Academy Awards will air live on Sunday, March 4, 2018, at 7 p.m. EST on ABC. While we wait to tune in, read up on the craziest moments of last year's ceremony.