Which Real Housewives Divorce Did Bravo Fans Totally See Coming? - Nicki Swift Survey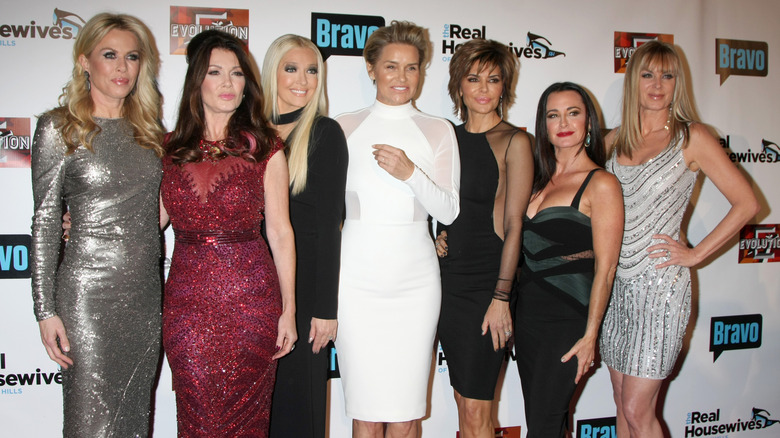 Kathy Hutchins/Shutterstock
Divorce is commonplace on Bravo. If you put a bunch of crumbling marriages under a microscope and open them up to criticism, many of them don't last. Still, the only thing more stressful than getting divorced, probably, is getting divorced on television and then having to discuss it with Andy Cohen and the rest of the world at a three-part season reunion.
Who could forget Vicki Gunvalson — the first "Housewife" ever — who started the show married to Donn Gunvalson? Vicki and Donn's relationship broke down over the course of a few seasons until they were yelling at each other in public. Not even a vow renewal could save them. Soon enough, they split. Vicki went on to date a man named Brooks Ayers (who pretended to have cancer) and then got engaged and dumped by a man named Steve. All the while, Vicki maintained the constant refrain that she wished she'd stayed with Donn.
Vicki is far from the only divorcee on the network who may or may not have regrets. Unfortunately, it seems like heading toward divorce is a prerequisite for casting on the "Real Housewives." Since breakups are so often a plot point in the franchise, Nicki Swift asked our readers which divorces they saw coming from a mile away. Unlike the splits, some of the answers were surprising.
Fans had strong feelings about Bethenny Frankel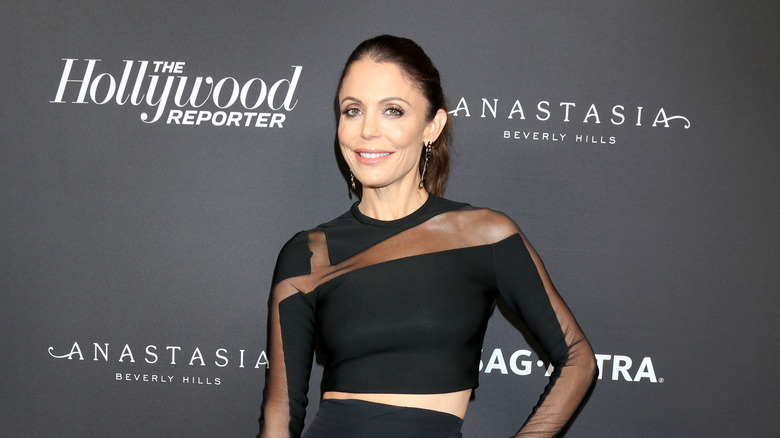 Kathy Hutchins/Shutterstock
Nicki Swift asked nearly 600 readers which "Real Housewife" divorce was the easiest to predict. Coming in at number one was Bethenny Frankel and Jason Hoppy from "Real Housewives of New York," with more than 27% of respondents calling the demise of the marriage predictable. Frankel and Hoppy filed in 2013, but thanks to a very drawn-out custody battle, the divorce wasn't finalized until 2021, per E! News. Details emerged during the legal proceeding that made it clear how troubled the short-lived union was. Case in point: The couple's marriage counselor reportedly refused to work with them as it was apparent there was no saving their partnership (via Page Six).
In second place were Meghan King and Jim Edmonds with 20%, which wasn't very surprising as they had both been married before, and Edmonds is almost 15 years older than King. They were followed by Kenya Moore and Marc Daly with 17%. Shannon and David Beador were nearly tied with Ashley and Michael Darby at 12.9% and 11.71% respectively. What was surprising, though, was the couple that came in last place: Erika Jayne and Tom Girardi, with less than 10% of respondents saying they saw their divorce coming.
At this point, it's unclear if Girardi and Jayne will even divorce. Two years after filing, little has been done to further the proceedings, according to Us Weekly. Some critics (and attorneys) have alleged they only filed to protect assets from the legal catastrophe Girardi knew was imminent.