The Little-Known Reason Eboni K. Williams Was Arrested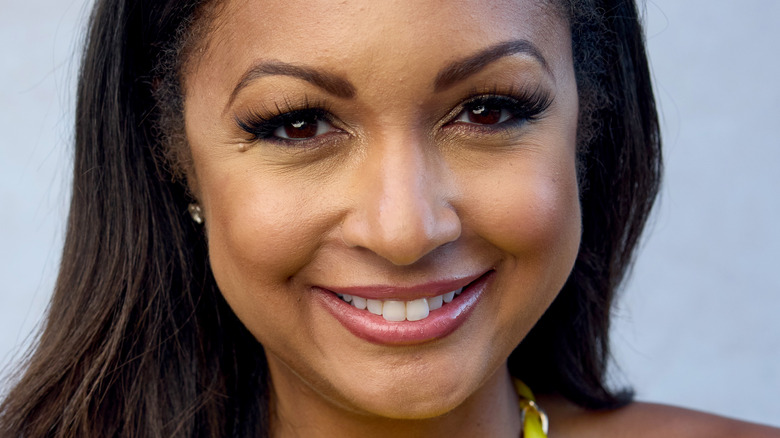 Corey Nickols/Getty Images
We may receive a commission on purchases made from links.
Eboni K. Williams shook things up when she joined the cast of "The Real Housewives of New York" in 2020. Williams' addition to the show made her the first African-American cast member to take part in the New York-based spin-off, which first premiered in 2008. Following her addition, the attorney spoke to Essence about joining the show and her hopes as a housewife. "This franchise historically has not had a Black lens and now it will for the first time in 13 years," Williams said. "I'm beyond. I'm thrilled. I'm honored. It is my great hope that my presence on this show will just do it justice. Do Black women justice. Do our culture justice."
However, before Williams joined the popular reality franchise, she was a well-known attorney and political commentator, according to Bravo Insider. The Louisiana native, who was raised by a single mother, revealed that she went to college at 16, and finished law school by 23. And while Williams has since built an extremely lucrative career, she once faced a bit of legal trouble which resulted in her arrest.
Eboni K. Williams was arrested for shoplifting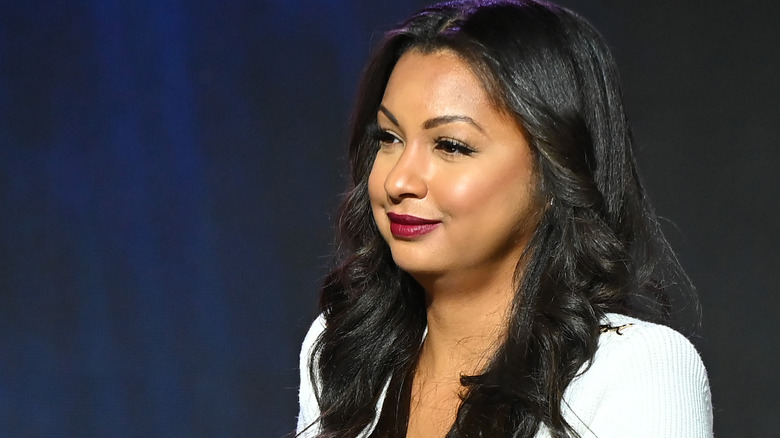 Paras Griffin/Getty Images
According to the Daily Mail, Eboni K. Williams was previously arrested for a minor crime. The outlet reports that the reality star was taken into custody in 2002 for attempting to steal a pair of designer shoes. Williams was able to avoid jail time for stealing the $245 pair of Stuart Weitzman heels because her case was deferred, as she was a first-time criminal offender.
Despite the incident, Williams was able to amass a successful career. According to Celebrity Net Worth, Williams is worth an estimated $3 million. Per the database, Williams' earnings come from her time as a trial attorney, her extensive broadcast experience, and her podcast "Holding Court." In addition, Williams is also gearing up for the release of her second book, "Bet on Black: The Good News About Being Black in America Today." The book, which is set to "prove the significance of Black excellence in the workspace and in society," will be released in early 2023.
Eboni K. Williams was a successful public defender herself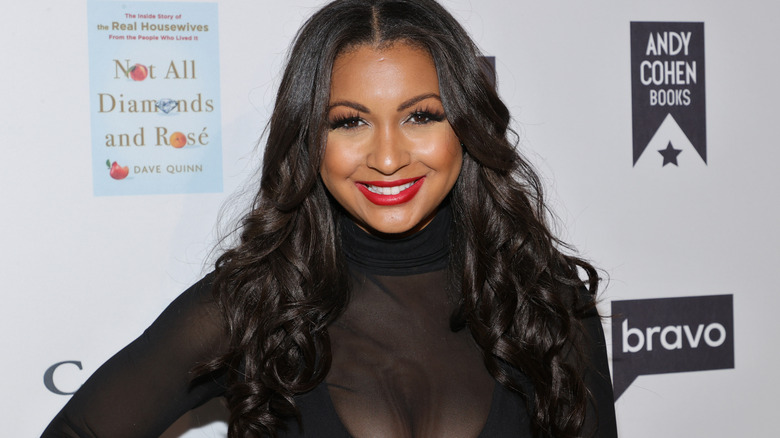 Jamie Mccarthy/Getty Images
Despite her brief trouble with the law, Eboni K. Williams made a name for herself as an attorney in North Carolina. In a Bravo Insider interview, she said, "I wanted to be the next Johnnie Cochran, so I was on that path ... to amplify things that I thought were really important in the world like social justice and freedom and equality." Williams eventually secured a job as a corporate lawyer, but quickly realized that she wanted a more meaningful relationship with her clients. Although she hasn't publicly spoken about her previous arrest, it became clear that Williams wanted to help others who found themselves in bad situations.
In a 2021 interview with Vanity Fair, the political commentator recalled the moment she walked away from her corporate role to become a public defender. "I wanted to do something that felt unique and that it was making a difference in everyday people's lives," Williams said. However, Williams eventually shifted her career path entirely, later becoming a Fox News contributor, and the co-host of REVOLT TV's "State of the Culture."