Howard Stern Isn't Holding Back His Fury At Kanye West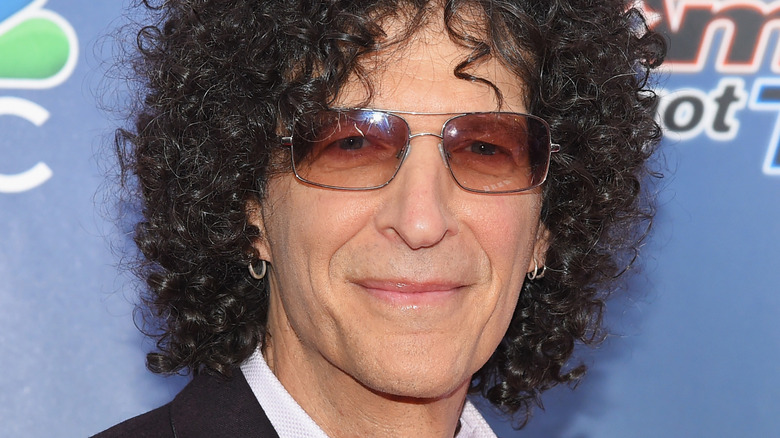 Michael Loccisano/Getty Images
Kanye "Ye" West is quickly losing supporters. The drama began on October 10, 2022 when the rapper was locked out of his Twitter and Instagram accounts for making antisemitic comments, per The Washington Post. In the since-deleted post, Ye vowed to go "death con 3 On JEWISH PEOPLE" and wrote, "You guys have toyed with me and tried to black ball anyone whoever opposes your agenda," per AJC. Blowback was swift as the rapper's various business ventures all took a major hit. His Yeezy brand was dropped by JPMorgan Chase, Balenciaga seemingly distanced itself from their partnership, and his relationship with Adidas is now under review. Ye's personal life is also seemingly crumbling around him, as he just went past the point of no return with the Kardashians thanks to his many other questionable antics, which include buddying up to Kim Kardashian's outspoken ex, Ray J.
What's more, the number of individual voices speaking out against Ye is growing rapidly as A-listers continue to publicly condemn his words and actions. Jamie Lee Curtis recalled history when she tweeted that "A threat to Jewish people ended once in a genocide," while Maria Shriver wrote, "Those kind of threats and that kind of language need to be condemned by all sides and all faiths." Now, the list of people clapping back at Ye has grown yet again as radio personality Howard Stern has added his voice to the backlash.
Howard Stern unleashed a tirade on Kanye West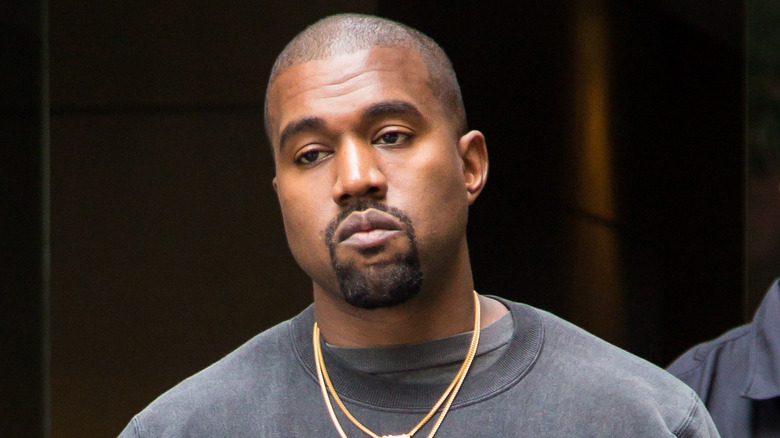 Liam Goodner/Shutterstock
Howard Stern has never been one to hold back, and on the October 19, 2022 episode of The Howard Stern Show (via Daily Mail) he went after Kanye West. The famed host admitted he was tempted to not talk about the rapper so as not to devote any energy to him, but decided he could no longer remain silent. "I'm really tired of people excusing his behavior by saying, 'Well, he's just mentally ill,'" he told listeners. Honing in on Ye's antisemitic remarks, Stern (who is Jewish and shared how he himself has experienced violent antisemitic behavior) played a clip of the musician's recent interview with Chris Cuomo in which, per New York Post, he accused the "Jewish underground media mafia" of trying to sabotage his career. Highlighting his own experiences with the press, Stern addressed Ye directly, slamming, "Guess what, douchebag? When they write about me, they call me the shock jock — you don't have control over [that]." He even went as far as to make a jarring comparison, saying, "Kanye used to be fun crazy — now he's like Hitler."
As for Ye, he's since sort of apologized for his remarks. Speaking with Piers Morgan, Ye said he's not sorry for making the comments, but he did eventually concede, "I will say I'm sorry for the people I hurt." Seemingly trying to justify his beliefs, he added, "Hurt people hurt people, and I was hurt."