Reba McEntire Had One Goal In Mind While Raising Her Son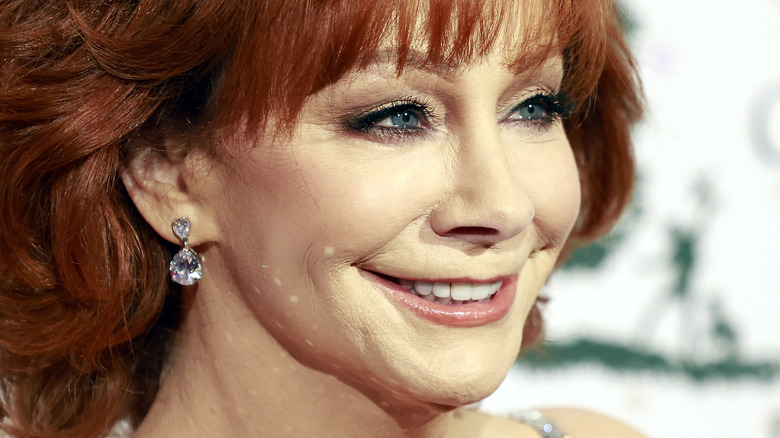 Michael Tran/Getty Images
Reba McEntire is not just a country music extraordinaire — she's also a proud mom! In 1990, with her then-husband Narvel Blackstock, McEntire gave birth to her only biological child, son Shelby Blackstock, per Country Music Nation. According to the outlet, Blackstock deeply respects his mom and her achievements as a singer. In 2011, he attended her induction into the Country Music Hall of Fame in Nashville. Though she's a legend in fans' eyes, Blackstock sees McEntire as a down-to-earth human. He told Nash Country Weekly (via Country Music Nation), "Overall, she's just your average, everyday person, to be honest. She's not any different. You could walk up to her and start a conversation. That's just the kind of person she is and how she is, an overall loving person."
Although McEntire has enjoyed the perks of her star status, she has been careful about keeping her son humble — even though he's now in his 30s. While raising Blackstock, she had one goal in mind ... and it didn't involve giving him royal treatment.
Reba McEntire didn't want her son to 'be a spoiled brat'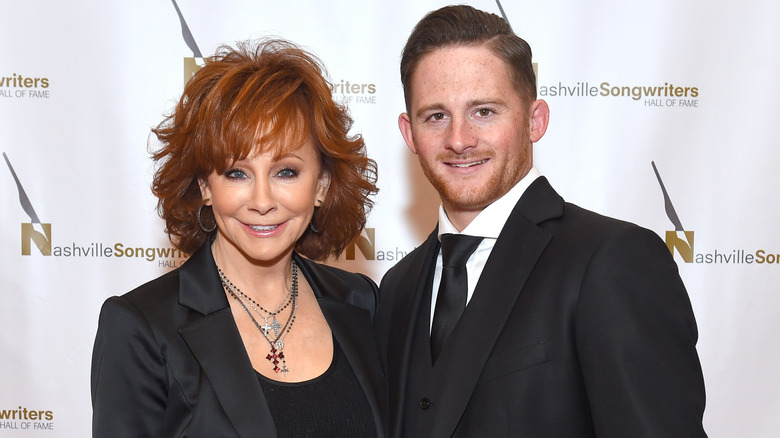 Jason Kempin/Getty Images
Recently, Reba McEntire spoke to People about motherhood, revealing one goal she was conscious of when raising her son Shelby Blackstock. As a mom, McEntire wasn't interested in handing over indulgences on a silver platter. She explained, "When we would play games or cards, I'd never let Shelby win. He wouldn't have learned anything that way. I always told Shelby, 'I'll always love you, but I want other people to like you. So don't be a little jerk. Don't be a spoiled brat.'" Was McEntire's goal fulfilled? The country music star shared, "a lot of people have told me you would never know [he] had been blessed with the life he was given."
There are no hard feelings about McEntire's parenting approach, as she and Blackstock have appeared to stay close over the years. In February, Shelby married Marissa Branch at Walt Disney World in Orlando, Florida, per Southern Living. To guests' excitement, McEntire delivered a surprise performance of her hit song "Fancy." According to Taste Of Country, one of Blackstock's Instagram Stories showed him and McEntire dancing to her 2005 song, "You're Gonna Be (Always Loved By Me)." In an Instagram post, Blackstock reflected on his wedding day and expressed gratitude to "@reba & Dad for helping put all this together! It truly was perfection!"