Who Is RHONY Newcomer Jenna Lyons?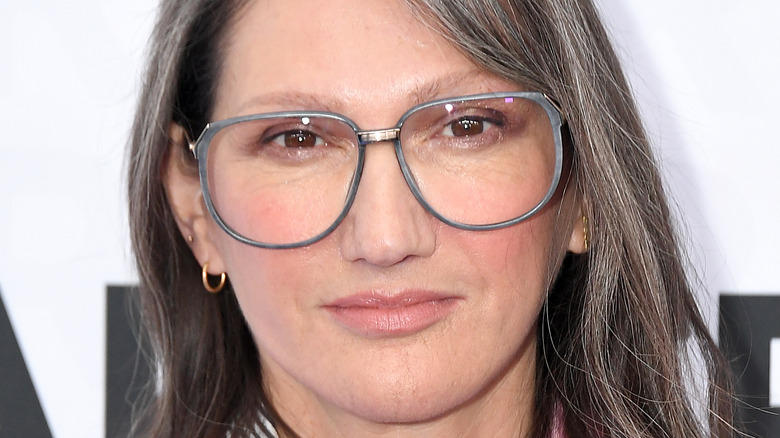 Michael Loccisano/Getty Images
Bravo fans have plenty of shows to keep them occupied, but one show that's been missing from the lineup is "Real Housewives of New York." Despite the heated discussions about race and politics between the show's first Black cast member, Eboni K Williams, and her all-white cast, "RHONY" didn't get a Season 13 reunion, partly due to low ratings. However, Bravo's investigation into Ramona Singer's alleged racially charged comments about Williams also contributed to scheduling conflicts that didn't make a reunion feasible.
"RHONY's" canceled reunion put the show's future up in the air. However, Bravo producer Andy Cohen previously shared with Variety that there will be two new iterations of the show — a legacy show with veteran cast members and a whole new group of previously unknown faces who will take on the "Real Housewives of New York" mantle. Cohen revealed the identities of "RHONY's" newest faces who will populate the revival during Bravo Con 2022. 
According to Deadline, the new cast members include Ubah Hassan, Lizzy Savetsky, Jessel Tank, Brynn Whitfield, Sai de Silva, and Jenna Lyons. And while all of the women will surely bring something unique to the show, Lyons' past in fashion definitely deserves to be talked about. 
Jenna Lyons is a boss in the fashion world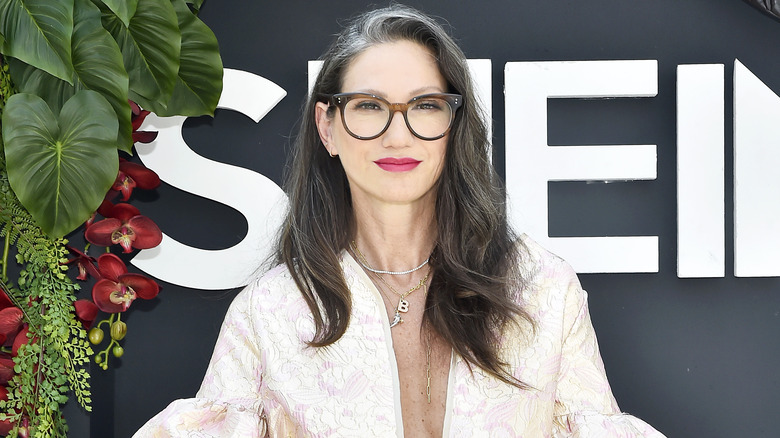 Stefanie Keenan/Getty Images
If Bravo's producers were hoping to cast someone who encompasses the fashion that New York is regarded for, then Jenna Lyons was an excellent choice. Lyons enjoyed a 26-year career with the fashion brand J.Crew, where she rose in the ranks until she became the brand's president and creative director. Lyon's tenure with J. Crew started in 1990 at age 21, per The New Yorker. Her role with the company spanned the majority of Barack Obama's two terms as president and benefitted from Michelle Obama's love of the brand. 
In 2021, Lyons gushed to ABC about Mrs. Obama's support of the J.Crew, calling it "the most incredible gift that keeps on giving." She also shared that Mrs. Obama brought greater visibility to the brand and even prompted someone to attempt to hire them to do their Oscar look. Unfortunately, J. Crew's boom didn't last forever. And after two consecutive years of decreased sales in 2015 and 2016, Lyons parted ways with the company, according to Page Six. Per the New York Post, Lyon's focus on building a personal brand, which included appearing on three episodes of HBO's "Girls" and making a cameo in a Jay-Z video, contributed to her firing.
Unfortunately, Lyon's had a difficult time adjusting. "The first year, I was so depressed," Lyons shared with The New Yorker. "I realized that everything I did, everything I knew, everything I was invited to— it wasn't because of me. It was because of my job and my title."
Jenna Lyons has done reality television before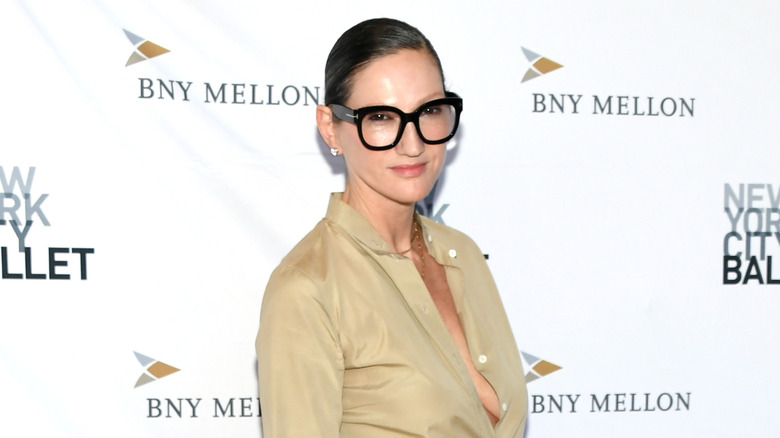 Mike Coppola/Getty Images
Anyone who joins a "Housewives" franchise has to have tough skin. That's not just because they go toe-to-toe with their fellow cast members. They also have to deal with the hot takes and opinions of Bravo's very devoted, outspoken fan base. During a 2021 profile with Marie Claire, former "Real Housewives of New York" cast member Bethenny Frankel shared that she was actually warned not to appear on the show prior to joining. And even though Lyons is new to the "Housewives" franchise, she has at least already dipped her foot into the reality TV world. Of course, the project was all about fashion.
In 2020, "Stylish with Jenna Lyons" premiered on HBO Max. The reality show followed Lyons as she put a group of young fashion hopefuls through a "series of test and practical challenges" (via IMDb). At this time, there's been no concrete news about a possible Season 2, but given that Lyons will soon be filming the "Real Housewives of New York," it's probably not high up on her list of priorities. Then again, maybe that's for the best, as Lyons previously joked about the difficulties she faced filming the show. "My first day of filming, I had a total meltdown," she shared with E! News.
Hopefully, Lyons will have an easier time filming "RHONY," although if history is any indication, it's going to be a wild ride.