The Shady Reason Eboni K. Williams Broke Off Her Engagement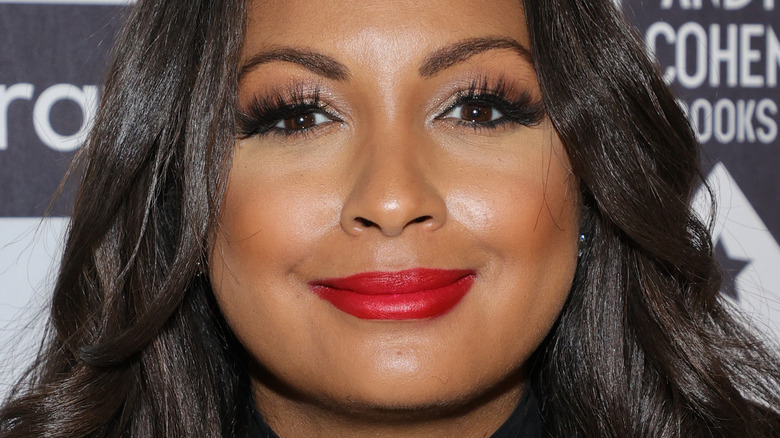 Jamie Mccarthy/Getty Images
Breakups are a cornerstone of the "Real Housewives" franchise. Often the messy relationship dynamics of the cast and their partners account for most of the drama in a season. 
Take Shannon Beador, star of "Real Housewives of Orange County" for the last six years, for example. Nearly every season since she joined the show has been about her relationship (via E! News). Her first season was about whether or not people were gossiping about her strained marriage to David Beador. Her next season was about David cheating on her. The next few were about the downfall of their marriage, the Beador's divorce, and Shannon's new boyfriend. You get the idea.
Relationship problems aren't limited to the west coast, though. There's plenty of drama in New York too. Enter Eboni K. Williams, star of "Real Housewives of New York." Williams only joined the "RHONY" cast in Season 13, but she made a splash. She was fresh off a broken engagement with her longtime partner, a billionaire named Steven Glenn. Fans and castmates were eager to hear the story behind the breakup, but since Williams found fame, that story has become more and more complicated.
Williams' breakup was complicated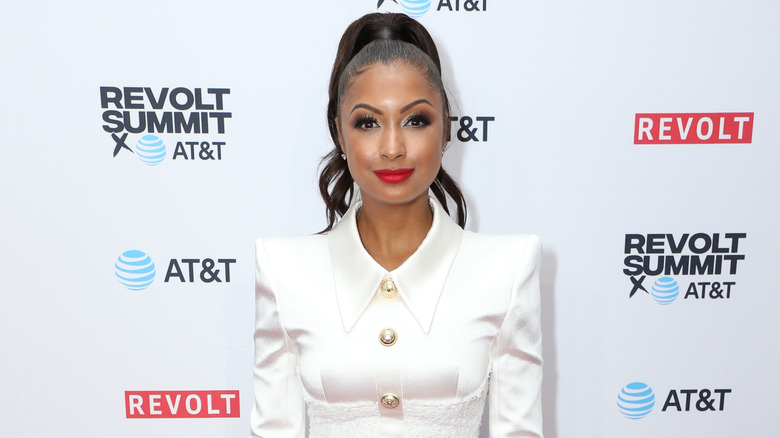 Phillip Faraone/Getty Images
There are two sides to every story and multiple sides to a breakup. When Eboni Williams first appeared on "RHONY," she explained the end of her engagement to Steven Glenn was due to bad timing and difficult decisions. During an appearance on the "Wendy Williams Show," Williams claimed that she decided to leave the relationship when Glenn chose to quarantine with his three children in New Jersey instead of with her in New York during COVID-19. "This quarantine, I think, like a lot of couples, it made us tell the truth about our relationship," she said. "I'm not a parent. I get that [your kids are] number one. But I need to be number one, Wendy, and I wasn't number one, so I needed to move on."
Insiders say that couldn't be further from the truth. According to sources who spoke to Daily Mail, the relationship breakdown was more about Williams' disinterest in Glenn's kids or life in New Jersey, more than anything else. "The kids barely knew her, and she barely knew them. She just wasn't engaged in that part of his life at all," the source said. "The quarantine thing was just a convenient public excuse. The relationship wasn't going anywhere. It wasn't really heading towards marriage."
At least Williams has her castmates to fall back on, right? Not exactly. Her relationship with the "RHONY" cast is even more complicated than her broken engagement.
Williams didn't get along with the RHONY cast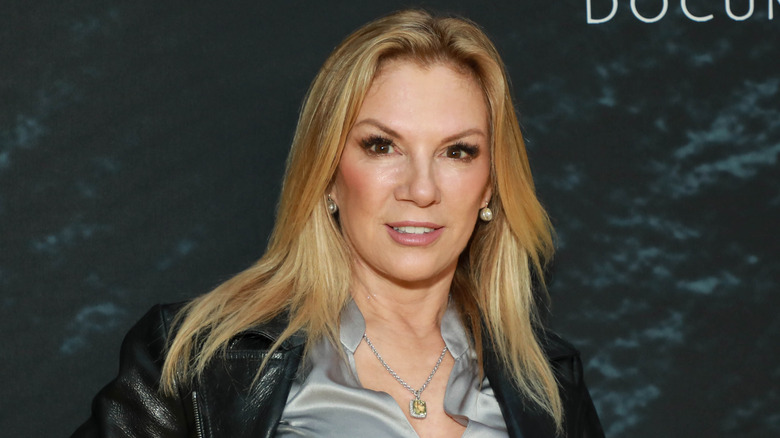 Jason Mendez/Getty Images
Eboni K. Williams' season on "RHONY" was not an easy one. The most memorable part was when she hosted a "Black Shabbat dinner." Williams invited the cast to celebrate with her, and things quickly went downhill. The point of the meal was to explore the similarities between Black and Jewish cultures. Ramona Singer seemed to miss the memo and was less than sensitive to the delicate nature of the event, per Page Six. Williams finally lost her temper after Singer claimed that Jewish and Italian people have a lot in common.
That's just one snapshot from a season fraught with tension, particularly between Singer and Williams. Since the season ended and Bravo announced that "RHONY" will be split into two different series, Williams and Singer have been going after each other in the press. Williams claimed it was challenging to be the first and only black cast member on the show and that Sonja Morgan was the only castmate willing to negotiate with producers for her return.
On the "Reality with the King" podcast, Singer said the cast wouldn't go to bat for Williams because she was difficult to work with. "She would say things and give interviews that she shouldn't have given, and she'd say things she shouldn't have said that really were hurtful, not really truthful," the reality star said. "It was her viewpoint, but it made us feel not good because we're a team."