Who Is RHONY Newcomer Jessel Taank?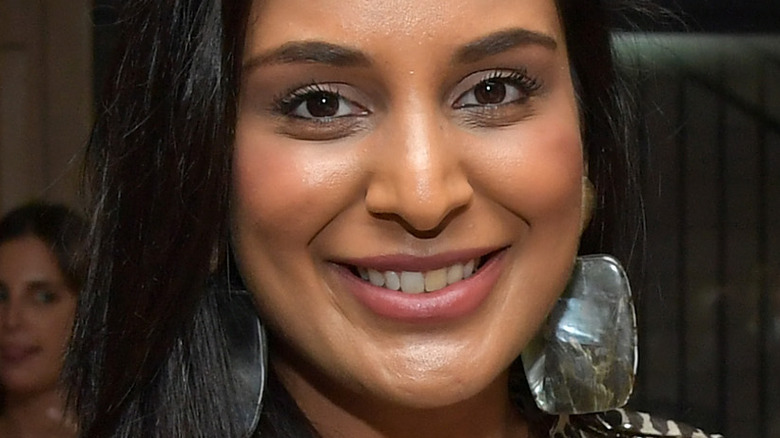 Amy Sussman/Getty Images
The brand new cast of women for the revamped "Real Housewives of New York" has got the Bravo-sphere absolutely spinning.
Andy Cohen shocked audiences back in March when he announced that the women of New York City would be split into two different shows, per People. First, the already existing cast of "RHONY" would be booted from the show and completely replaced with all first-time Housewives. Then, the legendary ladies from the previous cast would be selected to appear on the new program, "Real Housewives of New York: Legacy." In October 2022, Cohen explained to Page Six that he wanted the revamped "RHONY" cast to be "representative of the city" and "[expand] beyond the Upper East Side."
Days later, Bravo revealed the freshman cast of the rebooted "RHONY" consisting of Ubah Hassan, Erin Lichy, Jenna Lyons, Lizzy Savetsky, Sai De Silva, Jessel Taank, and Brynn Whitfield. With this announcement came the confirmation that Taank will be the first-ever Indian woman in the "Housewives" franchise! Here's more about Taank and her family.
Jessel Taank is a publicist extraordinaire
When the new "Real Housewives of New York" cast was unveiled, Jessel Taank expressed her pride in the representation she's bringing to the "Housewives" series. "The revolution will be televised!!" she wrote on her Instagram. "It's an honor to be the FIRST Indian to be cast in this franchise. LFG!!!"
As retold on Taank's website, she was originally born in London, England, but moved to New York City as an adult "to chase the American Dream." Unlike the already well-known celebrities that are often cast on the "Housewives" shows, Taank was relatively unknown before joining "RHONY." Although unrecognizable to the average Bravo viewer, Taank has certainly made a name for herself in the world of public relations.
According to her LinkedIn, after attending King's College London, she worked in PR for fashion brands like Michael Kors and Karla Otto. Climbing the ladder in the communication world, Taank was eventually among the founding leadership of the fashion and beauty PR company, The Right Now. In July of 2022, the new Housewife founded her very own PR agency called The Know.
Family is central for Jessel Taank
"The Real Housewives of New York City" is infamous for casting women who are neither mothers nor wives (including "RHONY" OG Bethenny Frankel when she was cast in Season 1). But this is definitely not the case when it comes to rookie New York City Housewife Jessel Taank.
According to her website, Taank and her husband — financier and businessman Pavit Randhawa — met in NYC, but were just friends for years before they finally decided to start dating. The two wed in Mexico at a beautiful ceremony in 2014, and they celebrated their "lucky" eight-year wedding anniversary in 2022. Randhawa is currently the President of Phone Daddy, a company that sells new and used cell phones, per his LinkedIn.
Perhaps the most adorable upcoming additions to the "RHONY" cast, Taank and Randhawa welcomed a set of twin boys named Kai and Rio on May 12, 2021. Their mother is a public relations professional, so of course, the two youngins have their own Instagram. "We're working LA's hottest new club 24/7 & bottle service has a brand new meaning," Taank wrote after the twins were born. "But we wouldn't have it any other way."