Andy Dick Is In Trouble With The Law Yet Again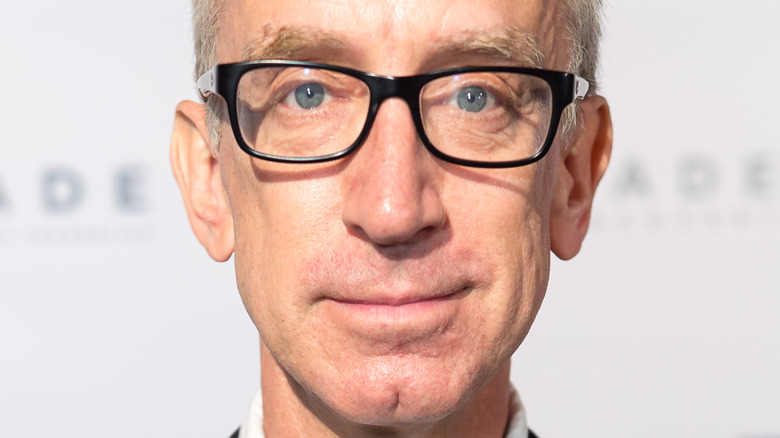 Greg Doherty/Getty Images
In recent years, comedian-actor Andy Dick has had no shortage of legal troubles, especially regarding sexual assault accusations. In 2017, Dick was fired from the film "Raising Buchanan" for inappropriate sexual acts on set. Insiders claimed that he groped, kissed, and licked them in addition to sexually propositioning at least four people on the team, per The Hollywood Reporter. Dick told the outlet, "I didn't grope anybody. I might have kissed somebody on the cheek to say goodbye and then licked them. That's my thing — I licked Carrie Fisher at a roast. It's me being funny. I'm not trying to sexually harass people."
Unfortunately, there are even more allegations. In 2018, Dick was charged with misdemeanor sexual battery and misdemeanor simple battery after allegedly groping a stranger's buttocks and making vulgar comments to her, per TMZ. He later pleaded not guilty, according to Page Six. In 2019, Dick pleaded not guilty to groping a Lyft driver, per USA Today. In 2021, he was arrested for domestic violence charges, as he allegedly attacked his boyfriend with a liquor bottle, per TMZ. That same year, he was arrested for assault with a deadly weapon, per Page Six. Now, Dick has another alleged crime to add to his extensive list of legal troubles.
Andy Dick allegedly stole power tools from a home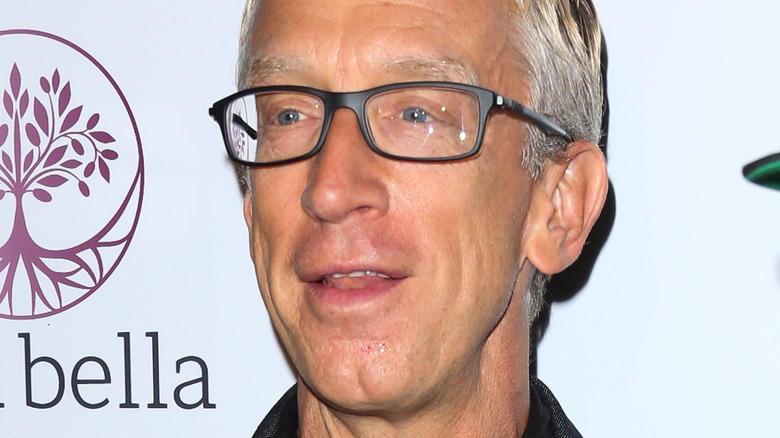 Paul Archuleta/Getty Images
On October 13, Andy Dick was arrested for allegedly stealing power tools from a house in California. According to TMZ, he pleaded not guilty to first-degree residential burglary. He is currently in Santa Barbara jail with a bail set at $50,000. Dick allegedly took multiple power tools from a garage of a home that was under construction. Apparently, police authorities caught him red-handed as he attempted to leave the property. Dick's lawyer, Brian Mathis, told TMZ they "are confident additional facts will come to light supporting Mr. Dick as this case moves forward."
Dick was recently in major trouble with the law. In May, Dick was arrested for felony sexual battery, per Page Six. The incident was captured on livestream, with a YouTuber called "JJ" alleging that the comedian molested him in his sleep. Dick was released from jail after paying 10% of his $25,000 bail, per another Page Six report. In late May, the Orange County Sheriff's Office told The Hill that Dick wouldn't be charged, as the victim no longer complied with the investigation. A spokesperson for the sheriff's office explained, "The case can not move forward without the assistance of the victim."